How do I access PowerSchool Community and Live Chat?
As of December 20th, 2022, our Curriculum & Instruction customers can utilize our award-winning PowerSchool Community for all their Support needs. This update unifies your PowerSchool experience to be your one-stop shop for all your PowerSchool products.
Learn more in our Getting Started Article!
How to Access PowerSchool Community
Log in to Curriculum & Instruction as you currently do. It is important to start in the product to ensure you have the right access to our community.
Select the '?' symbol on the top right.
Select 'Community & Support' from the menu.
The first time you log in, complete your profile by picking a username.

Once you access the Community, you will see the following page with links to the Live Chat service, Case Portal, customer forums, and the knowledge base of technical support articles: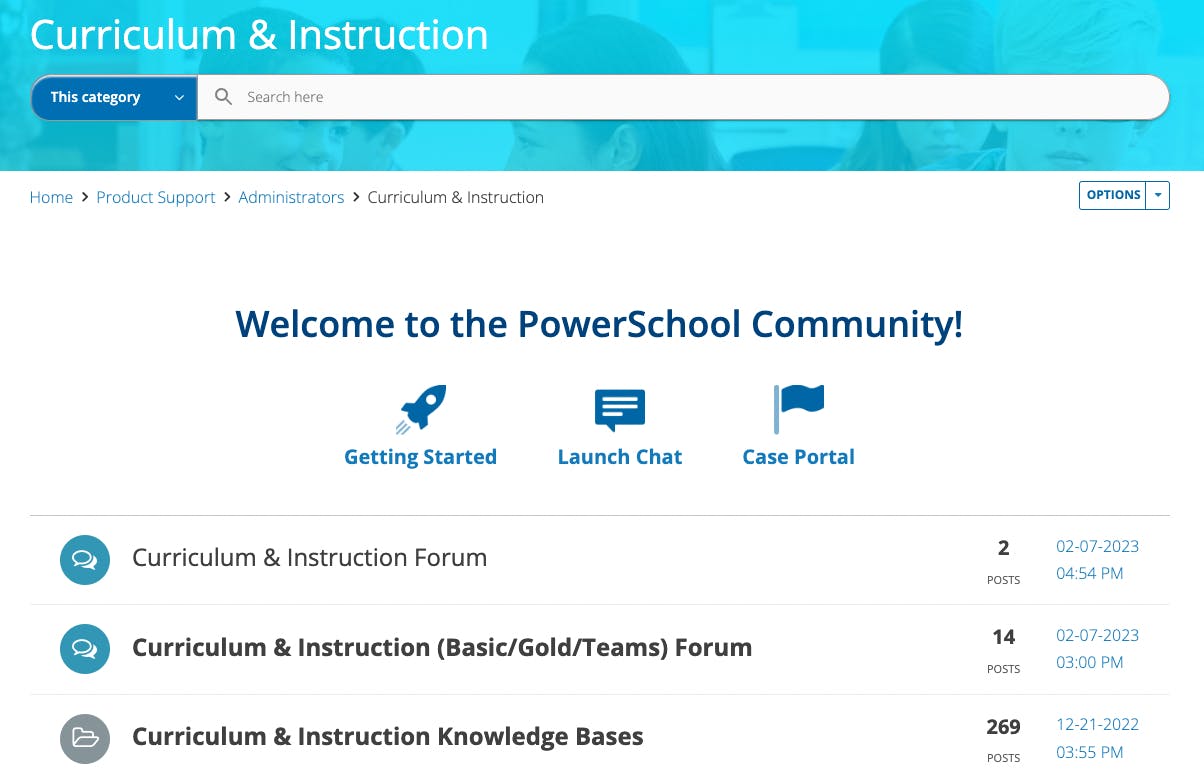 If you are having any issues with accessing our community, you can email our support operations team at businessoperations@powerschool.com to troubleshoot and help you with your access.