How do I add OneDrive files as attachments?
If you have an active Microsoft Office 365 or Azure account, you can connect it to your Chalk account in order to access and upload its files as attachments to your lessons or curriculum maps.
Note: Unfortunately, free Microsoft Office 365 accounts are not supported.
Step 1:
Click the profile icon in the top-right corner of the page, then click Account Settings.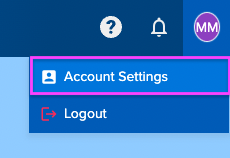 Step 2:
Under the "Linked Accounts" section, click Link Office 365.

Step 3:
Follow the prompts to sign into your Microsoft Office 365 account. If you are successfully connected, the button on the profile page should now say "Unlink Office 365", as below.

Step 4:
You will now see the OneDrive icon in any location you can add attachments, and can click it to access and upload your OneDrive files.