How do I create lesson plan templates for my school?
This is part of our Chalk Solutions. You will not have this option if you are a free user.
Lesson plan templates give teachers a starting point when organizing lessons so that they don't have to start from scratch. As an administrator you can create templates that are accessible to all teachers in the institution so they won't have to create their own, or have an example to work off of. 
This article will go over how you can create a lesson plan template for your institution or school.
Step 1:
Open the Admin menu at the top of the page, then click Organization Settings.

Step 2:
If you wish to create a lesson template for your institution, click the Lesson Templates tab near the top of the page.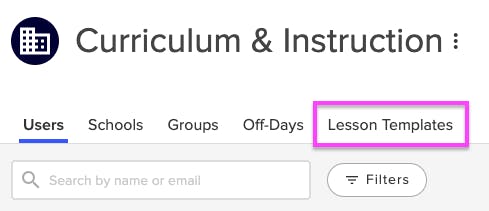 If you wish to create a lesson template for a particular School or Group, you can navigate to that School or Group from within Admin and click the Lesson Templates tab there.

Step 3:
Click Add Template in the top-right corner.

Step 4:
Here you will be able to create your template using the same text editor used in Curriculum & Instruction. This allows for the creation of rich content including tables, images, videos, hyperlinks and more!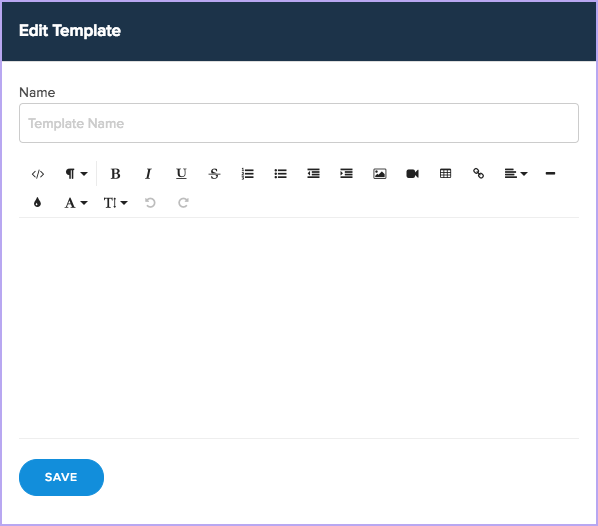 Note: Be sure to add a title to your lesson plan template so that teachers can easily identify it when they want to use it.
Using the Templates for Lessons in the Planner
All templates created in Admin will be available to accounts within that institution when they go to Templates in the Lessons menu.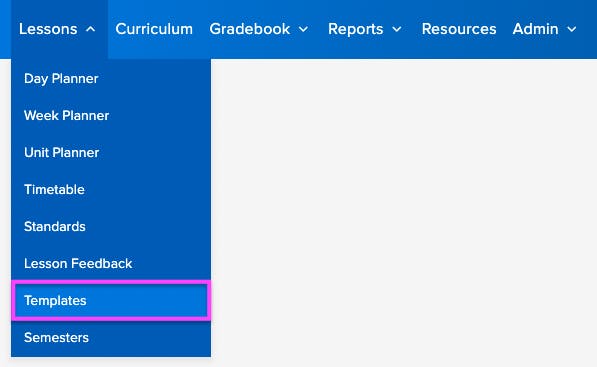 Note: If you create a lesson plan template within a School/Group it will only be available to accounts that are within that School/Group
From Templates is where you or teachers can View the template as well as Assign it to subjects. For more information on how teachers assign templates within their planner to a single class click here.

Not only will teachers see templates that have been created for them, they will also be able to create their own template as outlined in this support article.
Note: Templates created by an Admin can NOT be edited by individual accounts from the lesson planner. These can only be viewed and assigned. If they'd like to edit this template they will need to manually copy it from the View page and paste into a new template they create themselves. 
Admin is not yet available on mobile.
Admin is not yet available on mobile.