How do I assess standards when grading an assessment?
This is part of our Assessment Solution and a feature available to Chalk Gold subscribers. You will not have this option if you are a free user.
This article will show you how to measure your student's progress against standards.
Step 1:
Navigate to the individual assessment that you want to grade by clicking on the card or by clicking on the name in the table view.
Step 2:
To begin grading click on a student cell to display the grading options available.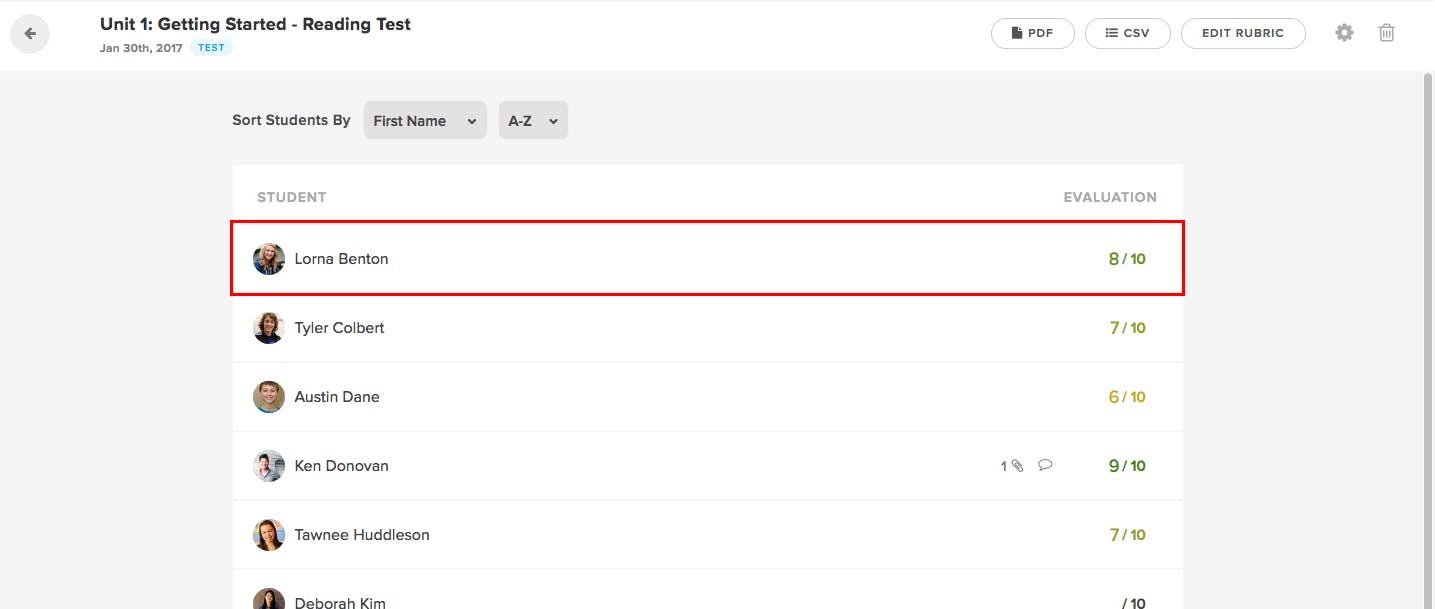 Step 3:
After adding the overall score based on the assessment type (see this article for more information), click the Standards tab.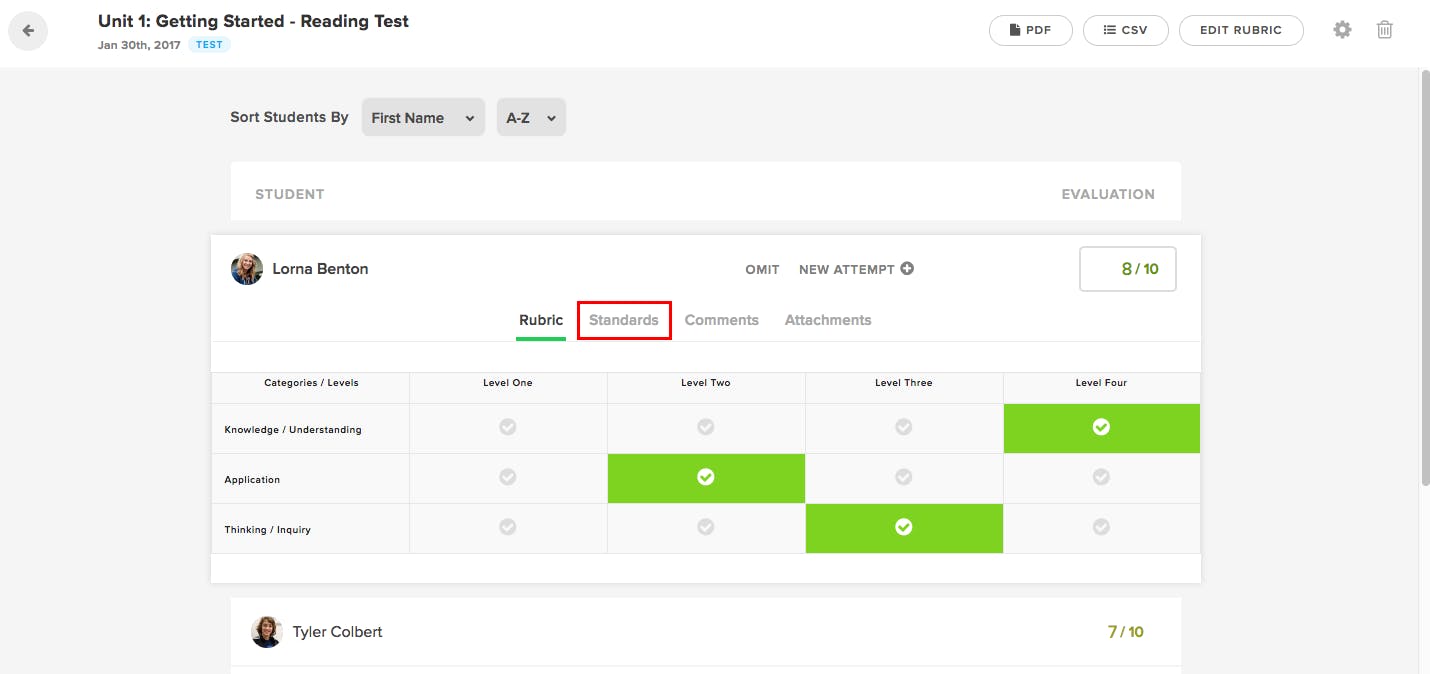 Step 4:
This will let you assess the student's standard proficiency for that specific assessment. By hovering over the standard number, you will see a description of the standard.

Step 5:
You can mark the student as having met the standard, being under-level or not having met the standard.

Step 6:
Once you're done, click the on next student cell to assess their standards proficiency.
When you've completed use the back arrow at the top left corner of the screen to return to the Gradebook home page.
Assessment is not available on mobile.
Assessment is not available on mobile.