How do I cancel my subscription?
This article will show you how to cancel your Chalk Gold subscription. Please read this article if you wish to delete your Chalk account.
Step 1:
Click on your profile picture in the top-right corner of any page in Chalk, then click Billing.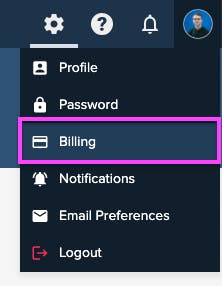 Step 2:
Click the button under your current payment information labelled Cancel Subscription.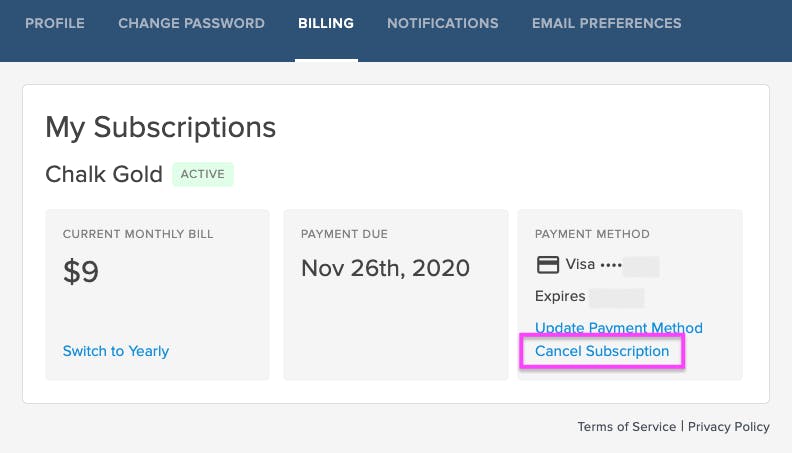 Step 3:
Please select a reason for why you are cancelling your subscription. We're sorry to see you go, but your feedback is very much appreciated!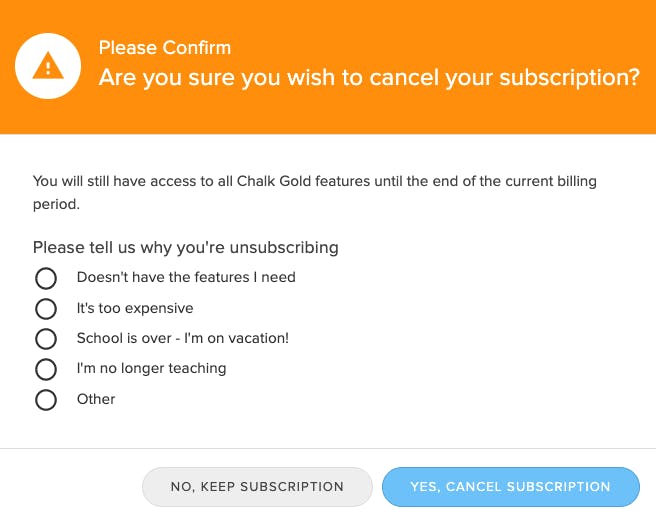 Click Yes, Cancel Subscription when finished. You will still have access to all Chalk Gold features until the end of the current billing period.