How do I leave comments on a curriculum map?
This is part of our Curriculum Solution. You will not have this option if you are a free user.
Whether you are an admin or a teacher looking to leave feedback on a curriculum map, you can easily do so by using the commenting feature!
Note: Comments can only be left on a curriculum map while it's in a draft version. Publishing a curriculum map will remove all comments. 
Step 1:
Select a curriculum map in which you would like to make comments, and then click the Edit Draft button on the right sidebar that appears.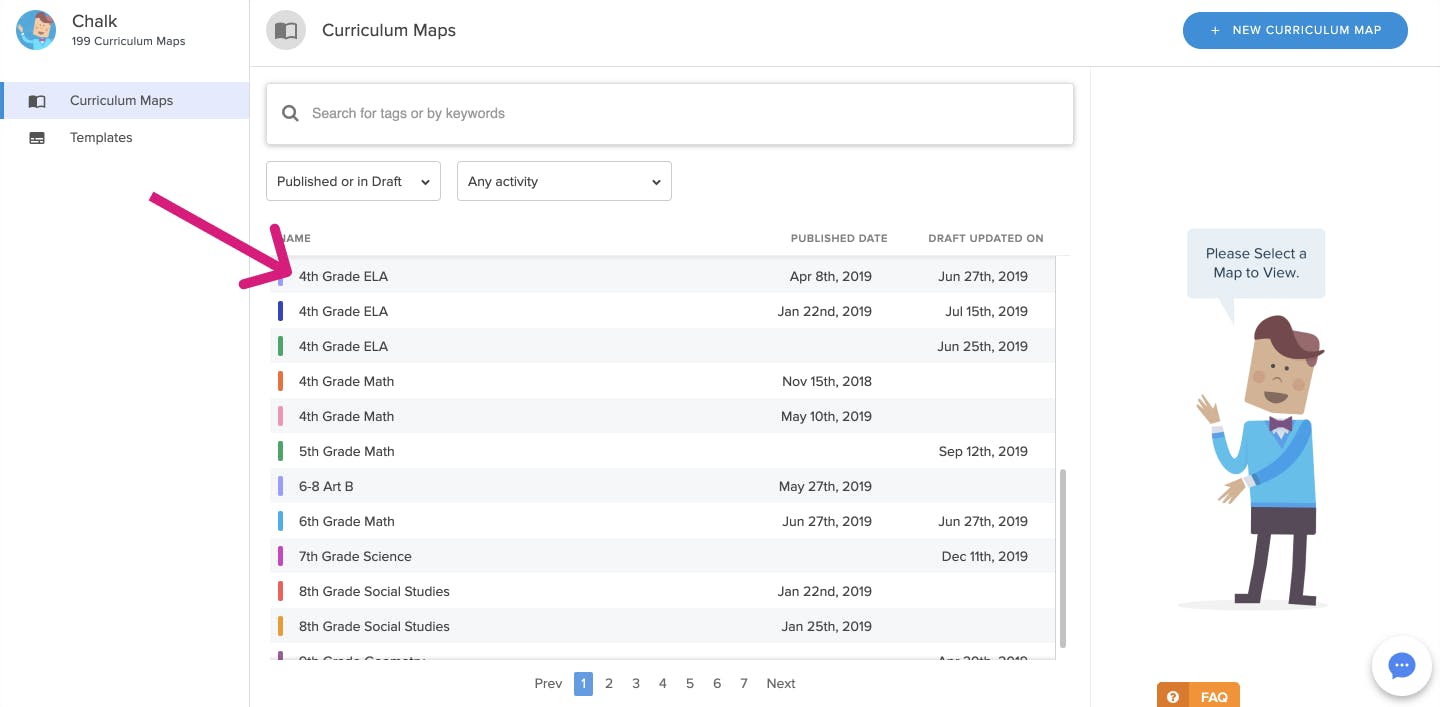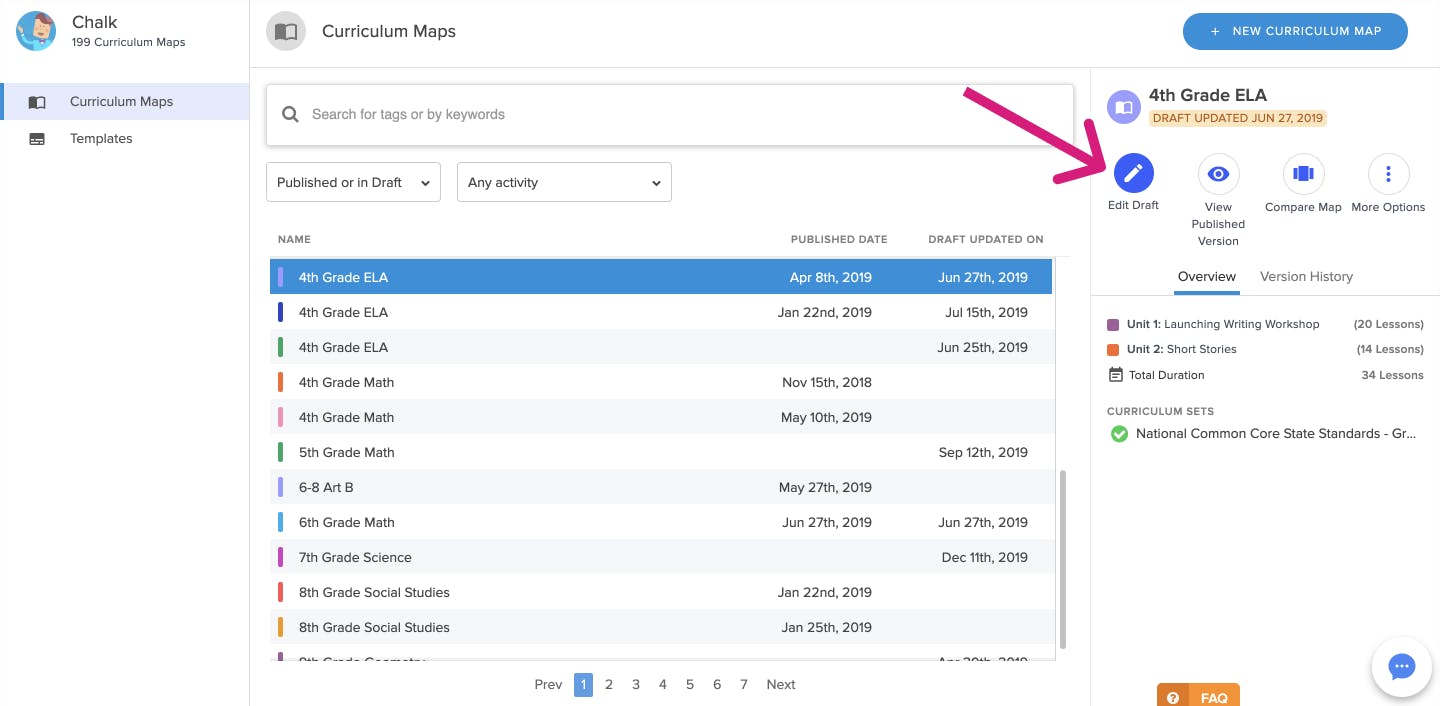 Step 2:
Select a unit from the left sidebar.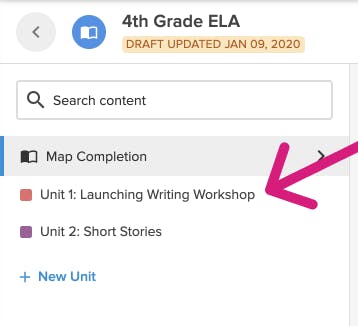 Step 3:
To leave a comment on a specific field, hover over the field, and then click the comment button that appears on the right.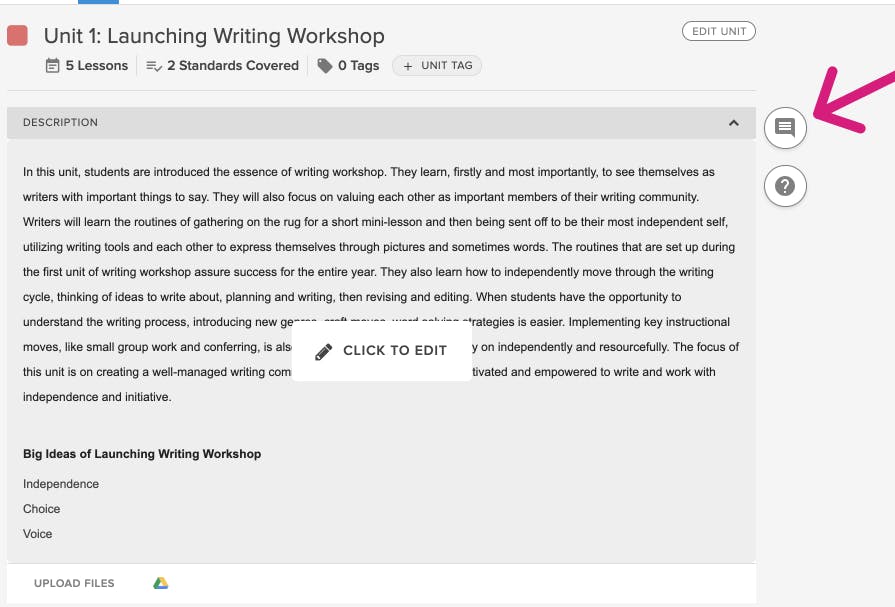 Step 4:
Click the textbox on the right sidebar, and then type in a comment.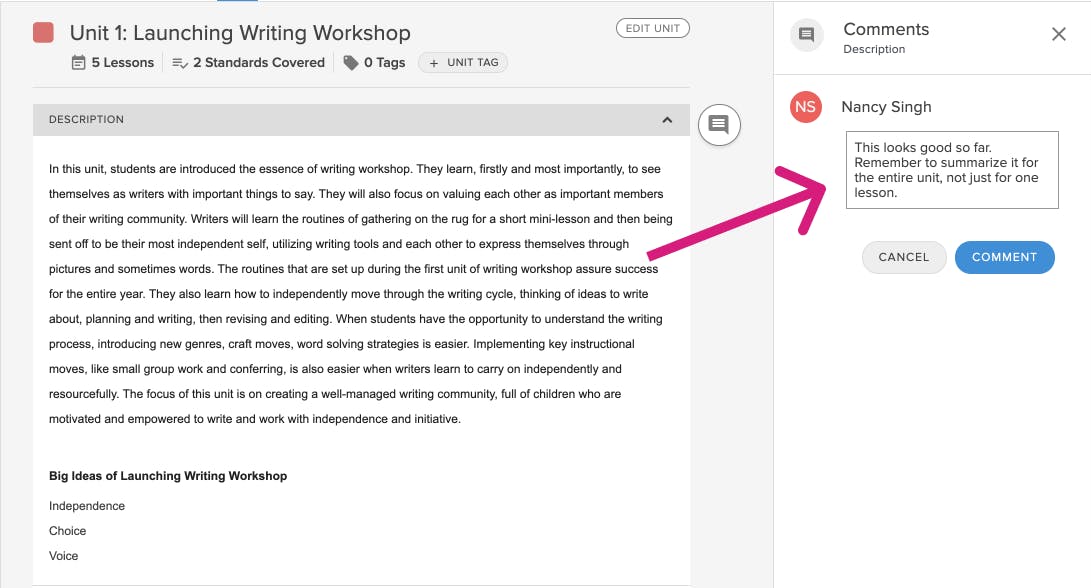 Step 5 (Optional):
If you want to tag a person in the comment, simply type in the @ symbol before typing in a name, and then select their name from the dropdown. Tagging someone will send them an email regarding the comment.
For example, if you're tagging someone named Natasha, you would simply tag them like this: @Natasha.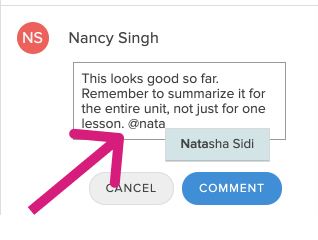 Step 6:
Click the Comment button to post a comment.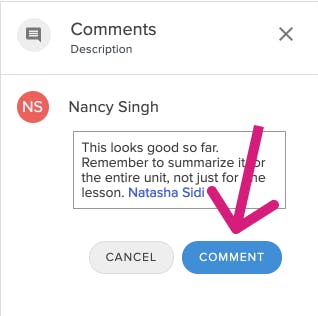 You can also reply to an existing comment by clicking on the Reply button.  Replying to a comment will automatically send an email notification to the original commenter without needing to tag them.
To learn how to change your email notification preferences, click here.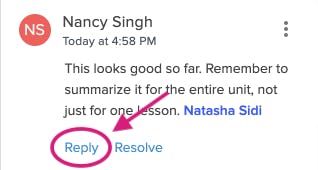 This feature does not currently exist in for iOS.
This feature does not currently exist for Android.