How do I create a Curriculum Map?
This is part of our Curriculum Solution. You will not have this option if you are a free user.
Getting started is easy! Here's a step-by-step guide on how to start a curriculum map in Chalk. 
Note: In some cases, Chalk will have worked with the admin team of your Institution to pre-populate all of your maps within the platform. You should always use the search at the top of Curriculum to see if the map you want to work on already exists.  For example, if you are looking for the 6th Grade Math map, try searching for 'math' to see if it's there. If/when you find your map please refer to the How do I edit a Curriculum Map?
Step 1:
Start by navigating to Curriculum from the main menu.

Step 2:
Click the Curriculum Maps tab on the left, then click on the New Curriculum Map button on the right-hand side.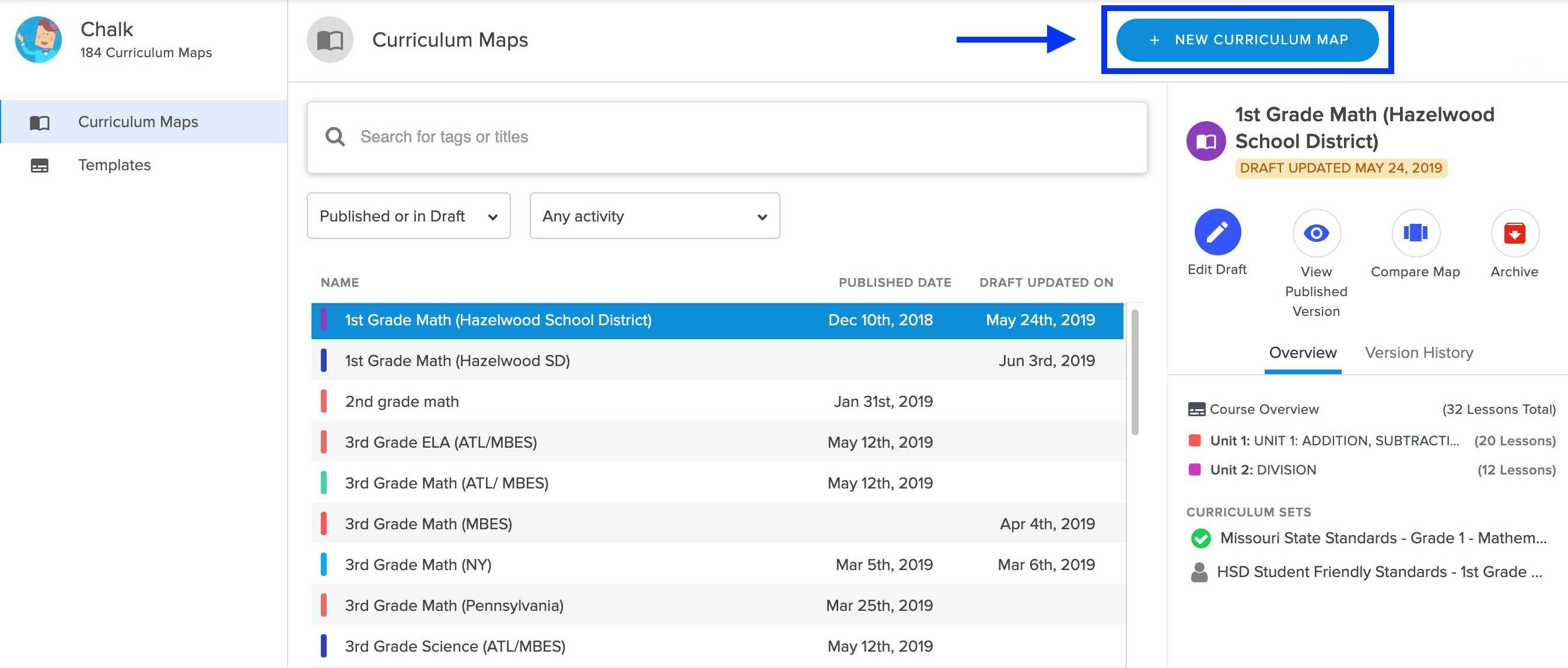 Step 3:
Add a name to your map following the naming convention set by your school. Typically this would include a grade and subject area.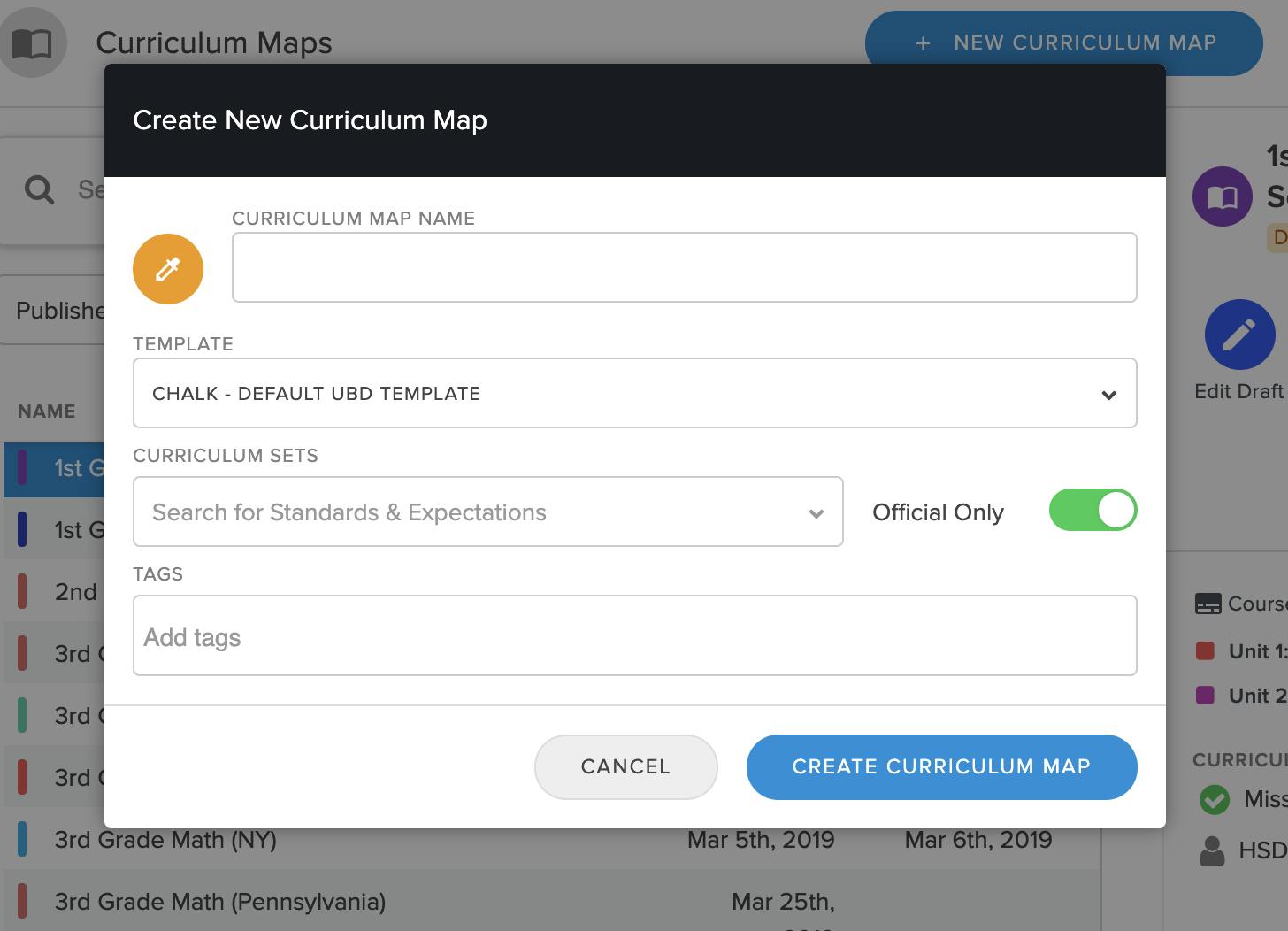 Note: The Curriculum map name is how you and your colleagues will search for the map in the future. It is important to follow your school's naming convention to make this as easy as possible (e.g. "5th Grade Math" instead of "Math 5"). You should be able to discern the naming convention by looking at the list of maps that already exist. Otherwise, speak with your school administrator for clarification. The name can always be updated in the future.
Step 4:  
Add any standards that you wish to associate to your map.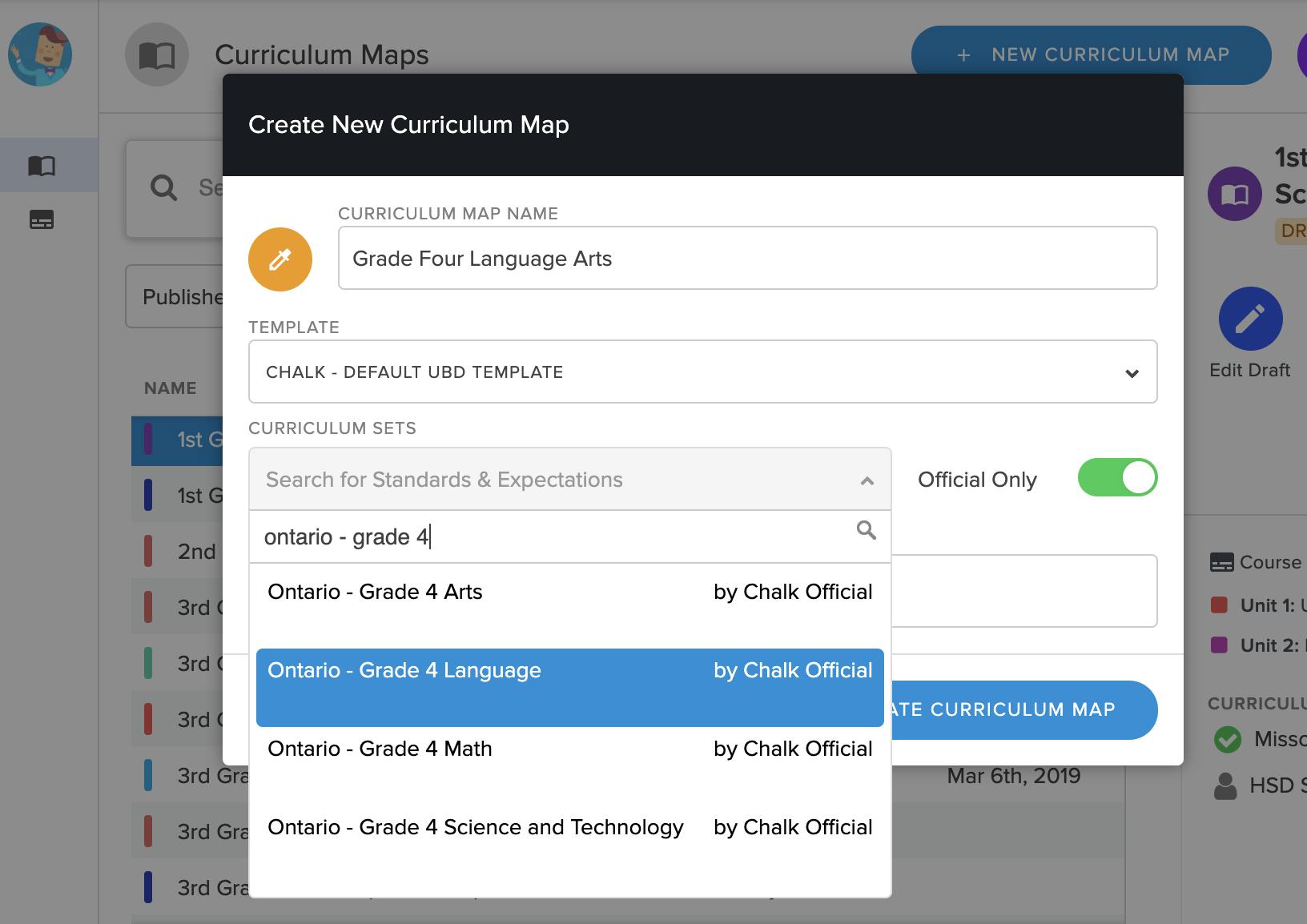 Note: If you can't find the Curriculum Sets that you are looking for, you can Upload your own Curriculum, or send us your formatted Curriculum Sets to upload officially.
Step 5:
As an optional step, you may add Tags to your curriculum map. Tags make it easier to search for maps. Again, you should follow any naming conventions for tags that have been set by your school.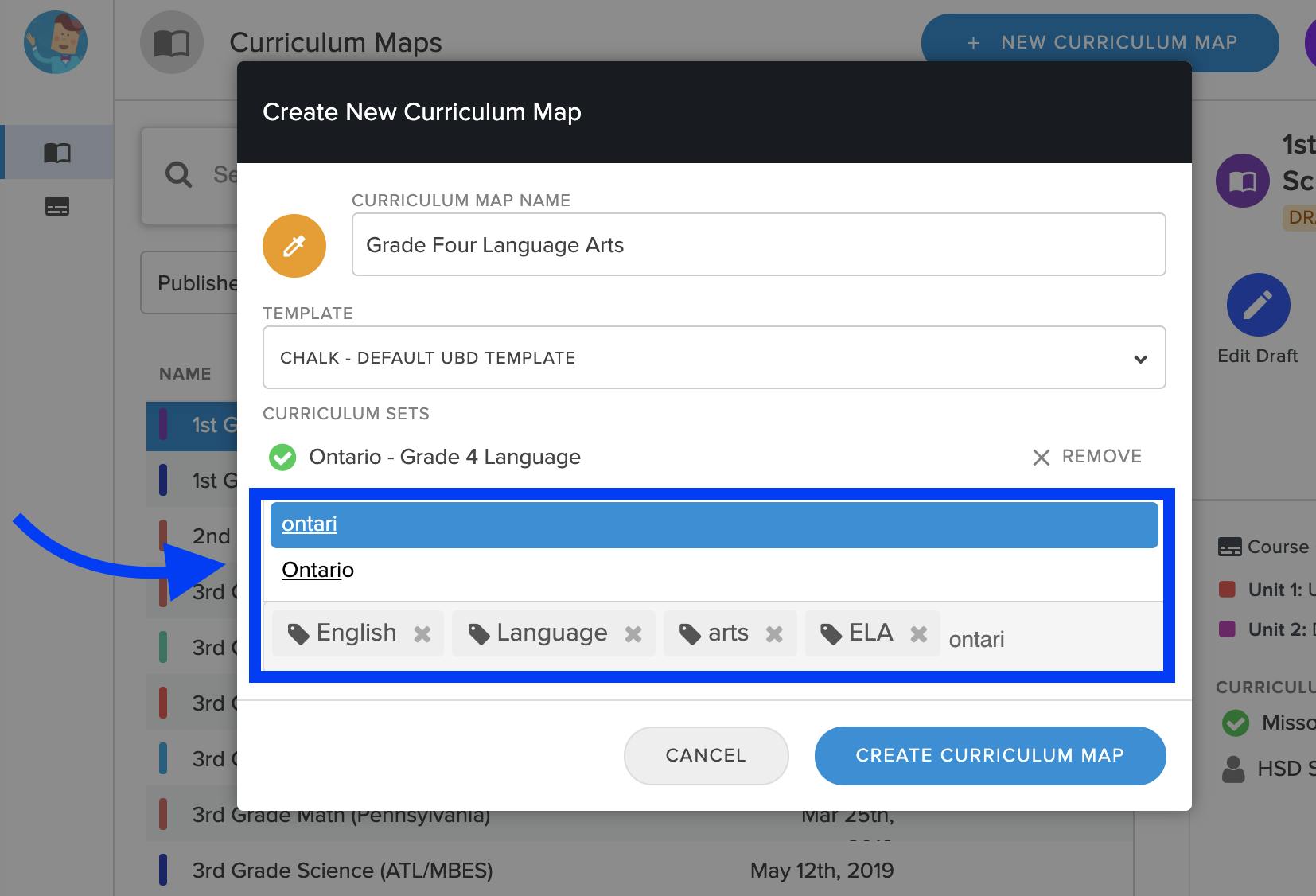 Step 6:
Click Create! Now you are ready to start editing your curriculum map.
For more information Curriculum maps, take a look at these articles:
Unfortunately, this feature is not yet available on mobile.
Unfortunately, this feature is not yet available on mobile.