How do I create and enroll students in a class?
In order to mark students within Markboard, you will first need to create and enroll your students into your subject and/or sections. This article is a quick overview on how to do so.
Note: To find out how to import students from Google Classroom, read this support article.
Step 1:
Within Markboard, select the subject that you would like to enroll students in. 
Step 2: 
From the section's main page, select the Students tab along the top. 

Step 3:
If you have yet to create the student or group of students you would like to enroll, select the Create button.
Note: If you have created the students you would like to enroll already in a different section, skip ahead to Step 7 for how to enroll existing students. 

Step 4:
The Create New Students option will appear. In order to create a student enter their name First Last, Student ID.
Note: The student ID is an optional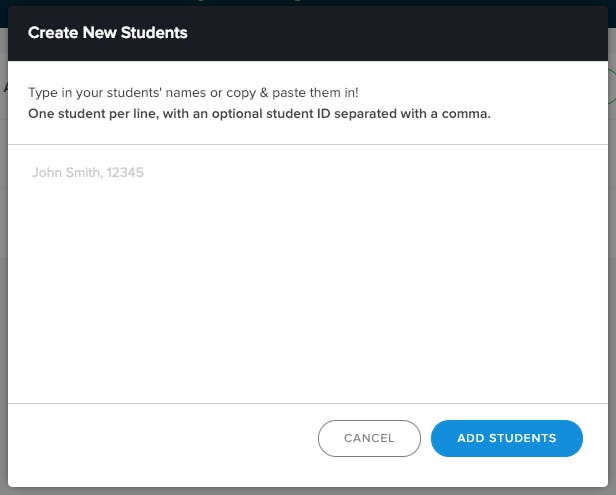 Step 5: 
When you've finished entering your students it will look like the picture below. When you're done, select the Add Students button.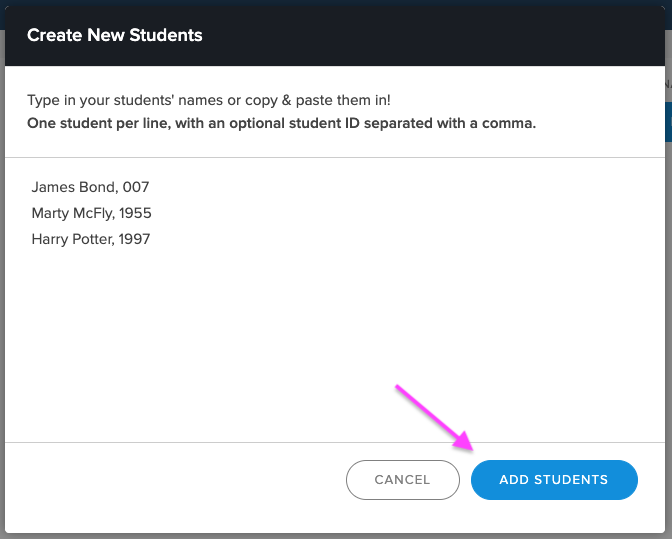 Step 6: 
Your students will then be created and enrolled to the section automatically. 

Step 7: 
To enroll existing students that you've already created in another section, select the Enroll button. 

Step 8:
There are two options to enroll students. To enroll individual students, ensure that you're on the Individual Students tab and then select the Enroll button beside the student you would like to enroll in the section.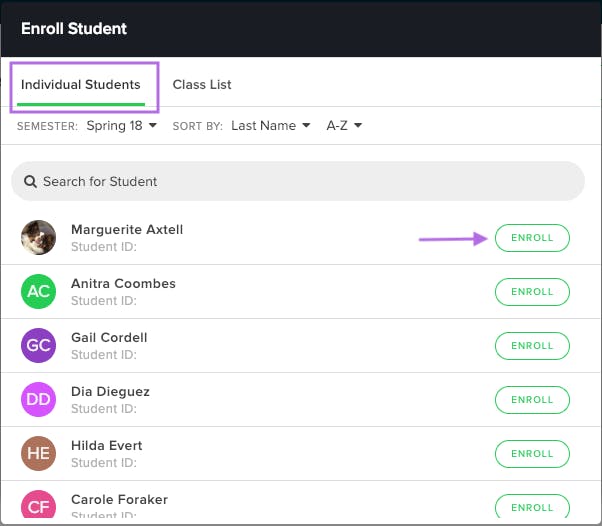 If you would like to enroll an entire existing class, select the Class List tab. Here you will be able to select the Enroll Number of Students button to enroll all of the students in that section into the current one.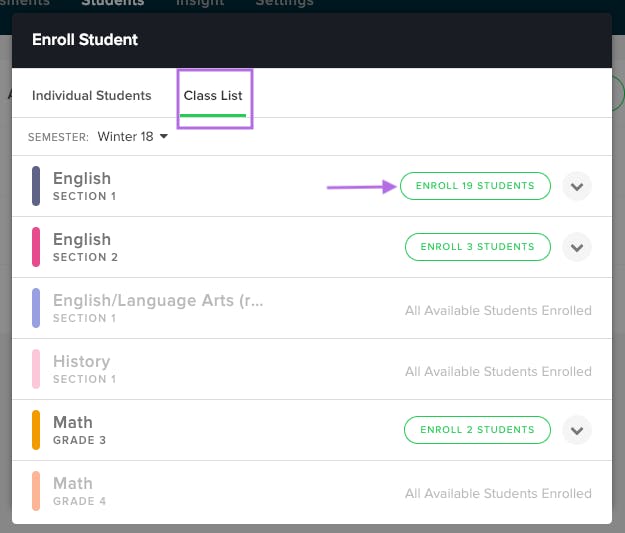 Unfortunately, this feature is not yet available for mobile.
Unfortunately, this feature is not yet available for mobile.