How do I create a grading scale?
Grading scale is the value you would like to apply (either through Level or Symbol, example A+, A, A-, etc) to a specific percentage. This is a guide on how to create grading scales to apply to either an entire semester, or a specific subject. 
Step 1:
Open the Gradebook menu at the top of the page, then click Global Grading.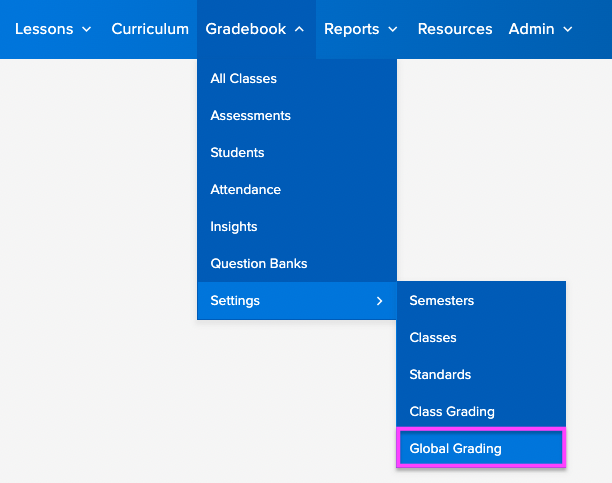 Step 2:
Click on Manage Scales.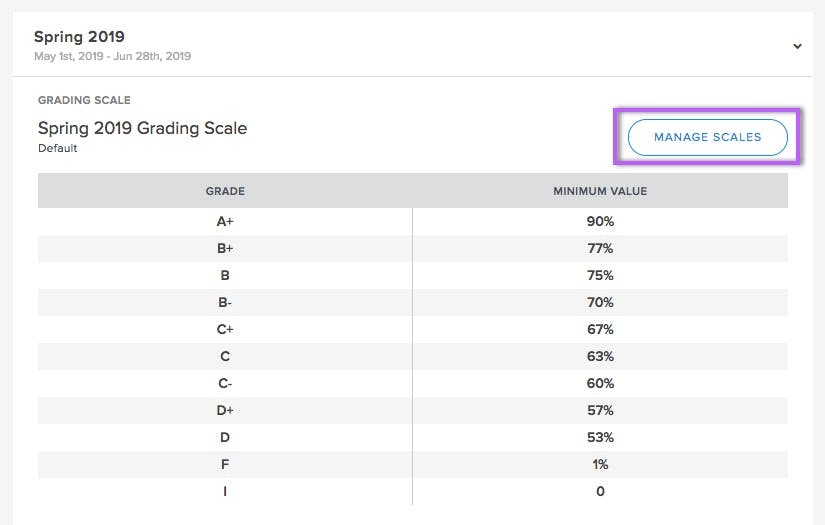 Step 3:
On the left, you will see a list of grading scales. You can filter this list by the Chalk official set, your own custom set or a school set (if you have access to it). Pick a scale you want to use as your template, then click on the Create New from Template button.
Step 4:
This is where you create your scale. Please note that for the levels/letter grade names, you can enter up to a maximum of four characters. As for the value ranges, please make sure that the number that you are inputting is within a 0 - 100 range. (Note that these numerical values represent the Minimum Values of each grade range.)
You can also insert in additional rows to create more levels/grade ranges. To do so, click the Add New Row button found below the table. To delete a row, click the trash icon next to each row.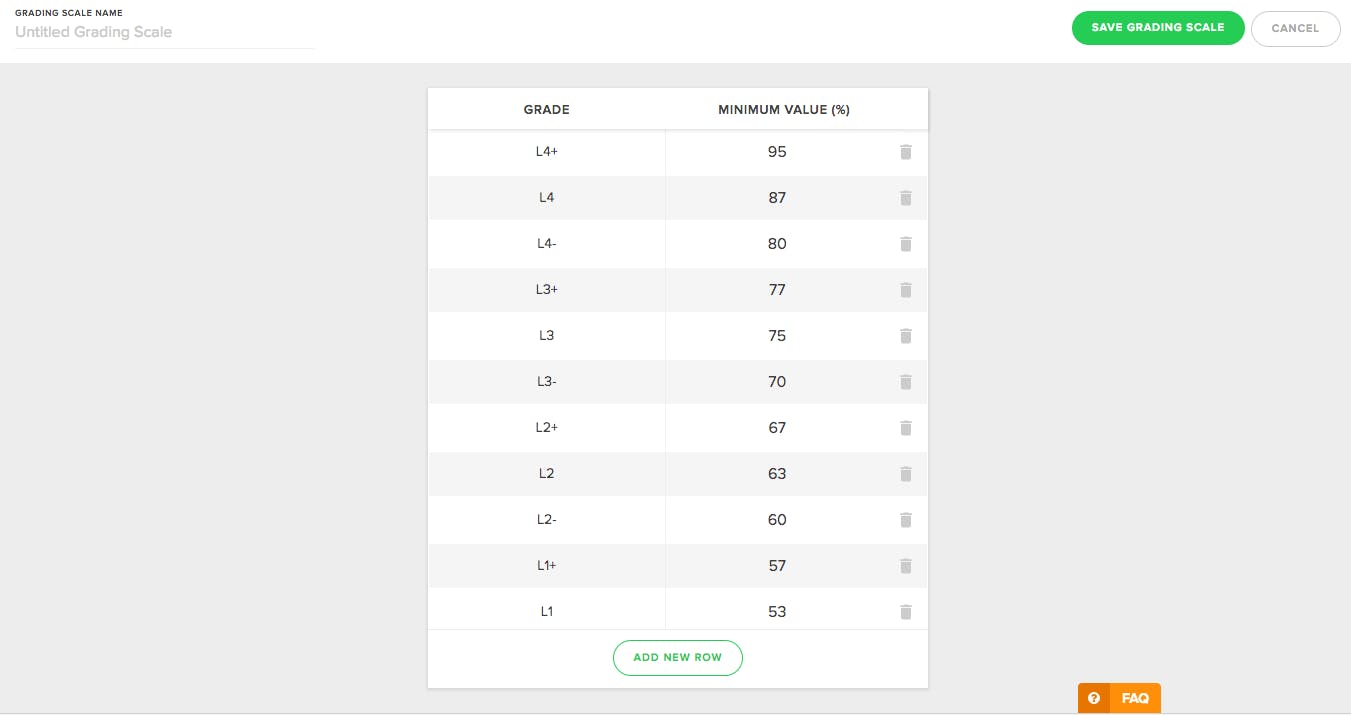 Step 5:
Click on Save Grading Scale. Make sure you name your scale.

Unfortunately, this feature is not yet available on mobile. 
Unfortunately, this feature is not yet available on mobile.