How do I create a grading scale in Assessment?
This is part of our Assessment Solution. You will not have this option if you are a free user**
As an admin, you can provide your school with a common grading scale to ensure that marks are aligned for all students. A grading scale can be set as the default for a semester, and then further customized by subject. This article will guide you on how to create a grading scale.
Step 1:
Select your Settings in Admin. This may be on the side menu, as shown in the screenshot below, or within your School or Institutions tab.
Step 2:
Select Grading Scales within your Settings options.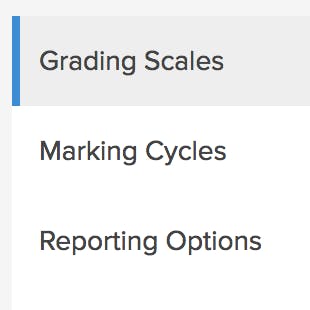 Step 3:
On this screen, you will see a semester dropdown and the assigned grading scale for that semester. Click on Manage Scales.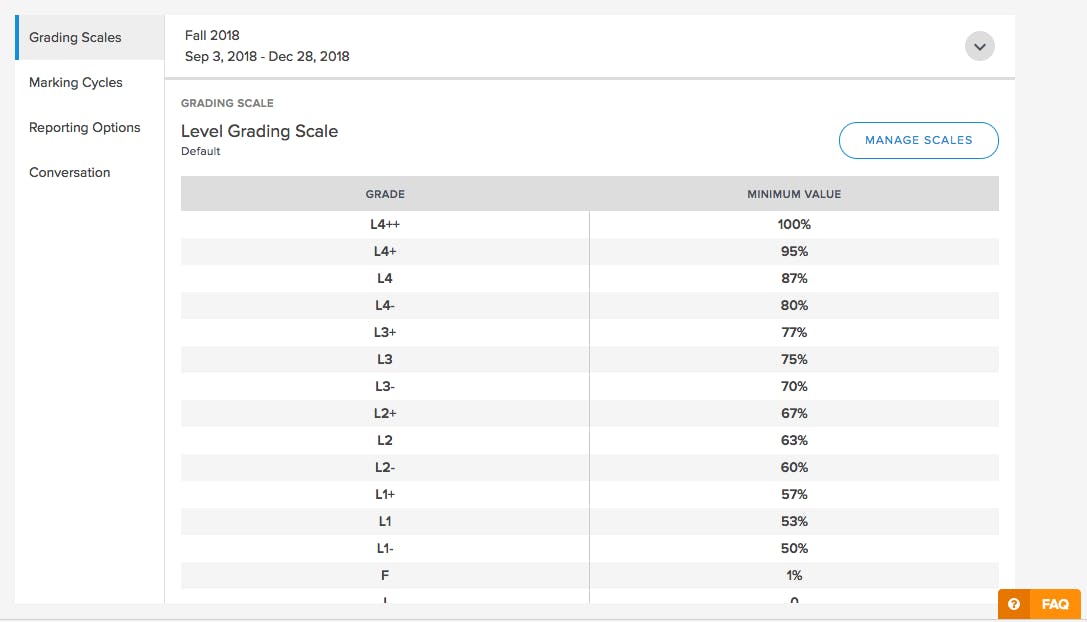 Step 4:
On the left, you will see a list of grading scales. You can filter this list by the Chalk official set, your own custom set or a school set. On the right is a preview of the grading scale values of your selected scale. Select the scale you want to use as a template, then click Create New From Template.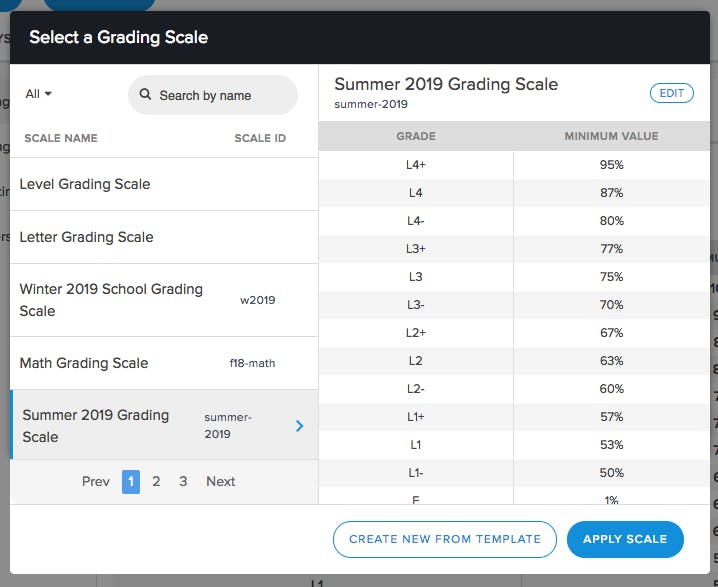 Step 5: 
Here you will see the template. Click on a cell in the table to start editing the levels/grade range values.
You can enter up to a maximum of four characters for the levels/letter grade names. For the value ranges, please ensure that the numbers that you are inputting are within a 0 - 100 range.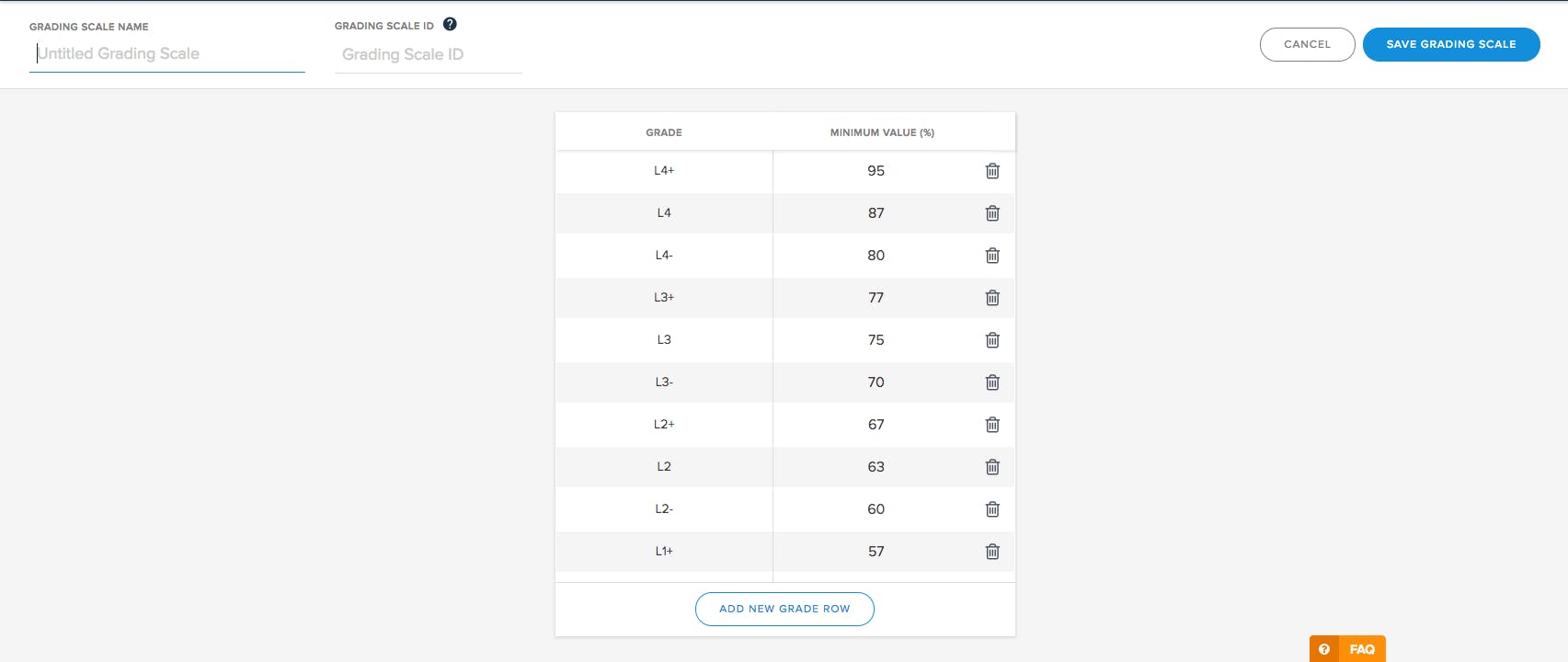 Note: that these numerical values represent the Minimum Values of each grade range. 
You can also insert in additional rows to create more levels/grade ranges. To do so, click the Add New Grade Row button found below the table. To delete a row, click the trash icon next to each row.
Step 6:
Provide a grading scale ID for your scale. A grading scale ID is the code necessary if you want to use the CSV data sync for classlists (click here for more info). This ID allows you to assign a grading scale to a classlist.
Step 7:
Once you're done, click on Save Grading Scale in the top right-hand corner.

Note: This does not automatically apply the grading scale to your semester or classlist. Read the following articles for more information.
Assessment is not available on mobile.
Assessment is not available on mobile.