How do I create learning targets in a curriculum map?
This is part of our Curriculum Solution. You will not have this option if you are a free user.
Creating learning targets can be a way to distill high-level curriculum standards into tangible learning outcome statements that are in student-friendly language. 
Note: Your curriculum map template will need to have learning targets enabled in order for you to be able to create and assign learning targets. Here is how you can enable learning targets in the standards field when creating a template.
Step 1:
Assign the standards to a unit field for which you would like to create learning targets.
Click here for more information on how to do this.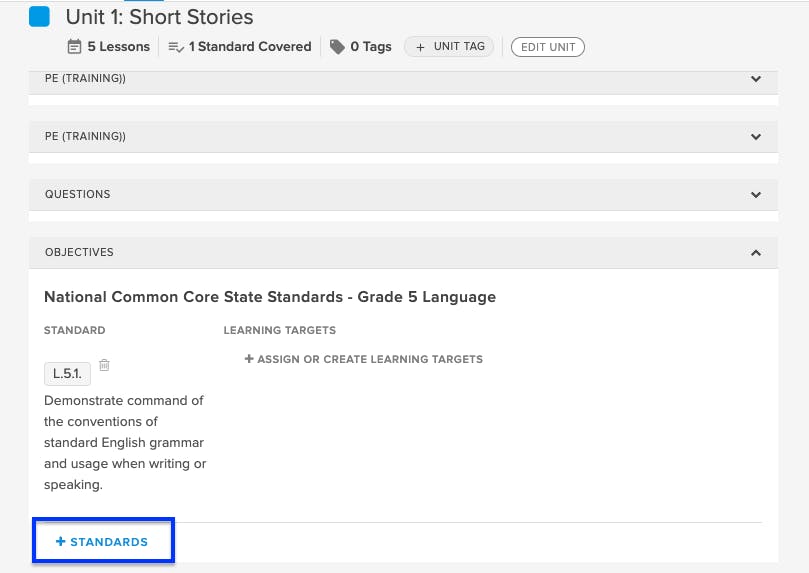 Step 2:
Click on + Assign or Create Learning Targets next to the standard.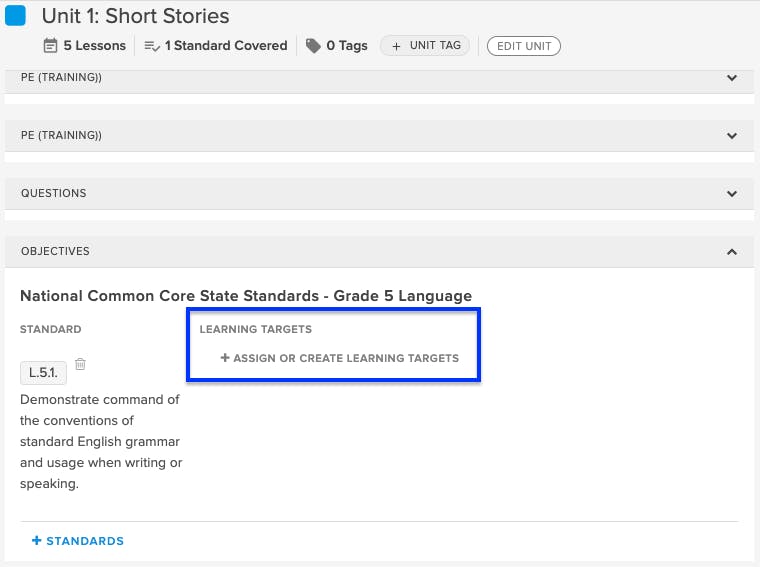 Step 3:
From the window that appears: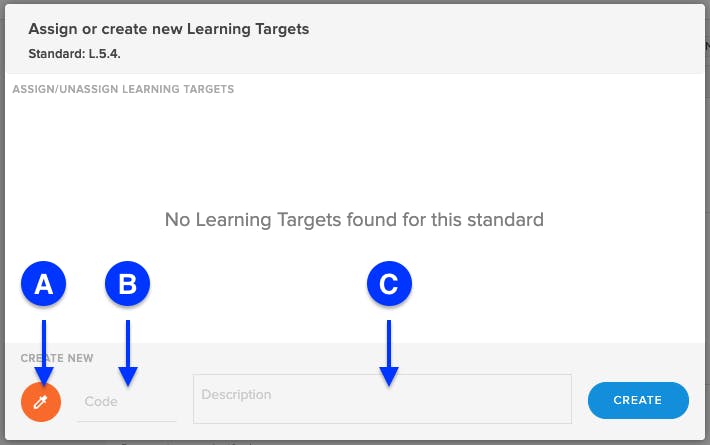 a) Select a colour for the learning target (Handy if you want to colour-code your learning targets)
b) Give a code name for these learning target (eg. A number or letter, etc…)
c) Add in the description for the learning target
When you are done, click Create.
Step 4:
You will see that the learning target for this standard has been created.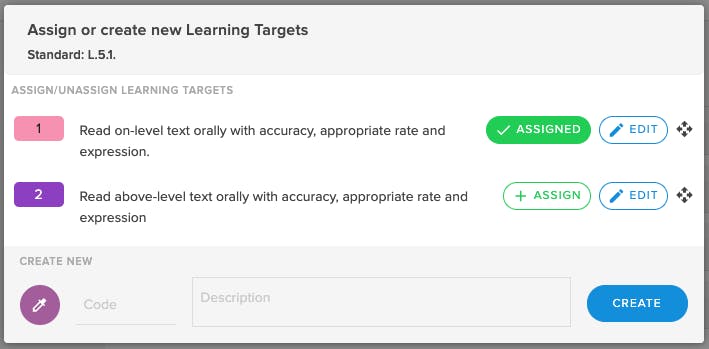 You can reorder the created learning targets by clicking on the Move icon to the right of the learning objective and dragging it into the position you want.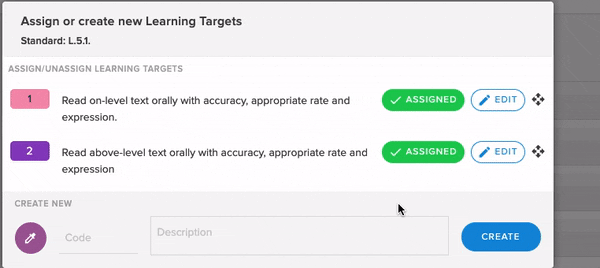 Click out of the window when you are finished.
Step 5:
Any learning targets created and assigned to the standard will show up here.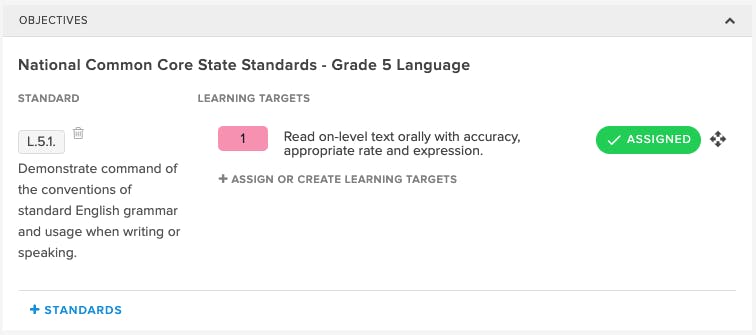 Unfortunately, this feature is not yet available on mobile.
Unfortunately, this feature is not yet available on mobile.