How do I customize weighting and categories for a class?
Customizing weighting and categories can assist in keeping your marking organized and coherent. To learn how to customize weighting and categories, continue reading below.
Step 1:
Open the Gradebook menu at the top of the page, scroll down to Settings, then click Class Grading.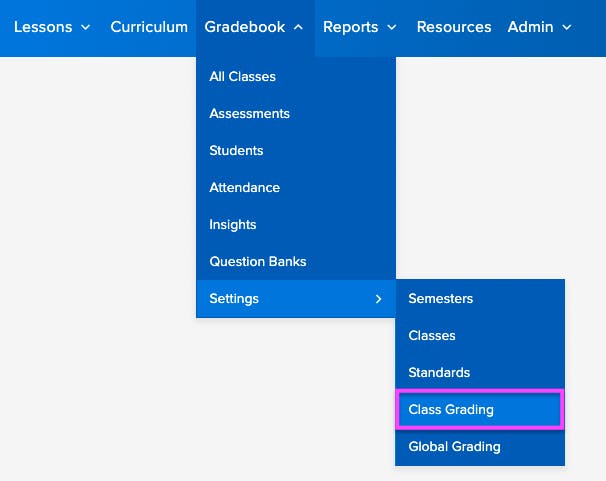 Step 2:
Use the drop-down menu in the top-left corner to select which class to view.

Step 3:
All classes by default start with the following categories:
Homework
Quiz
Test
Assignment
Formative
You'll see each of these categories in a list on the left and visualized in a pie chart on the right as seen below: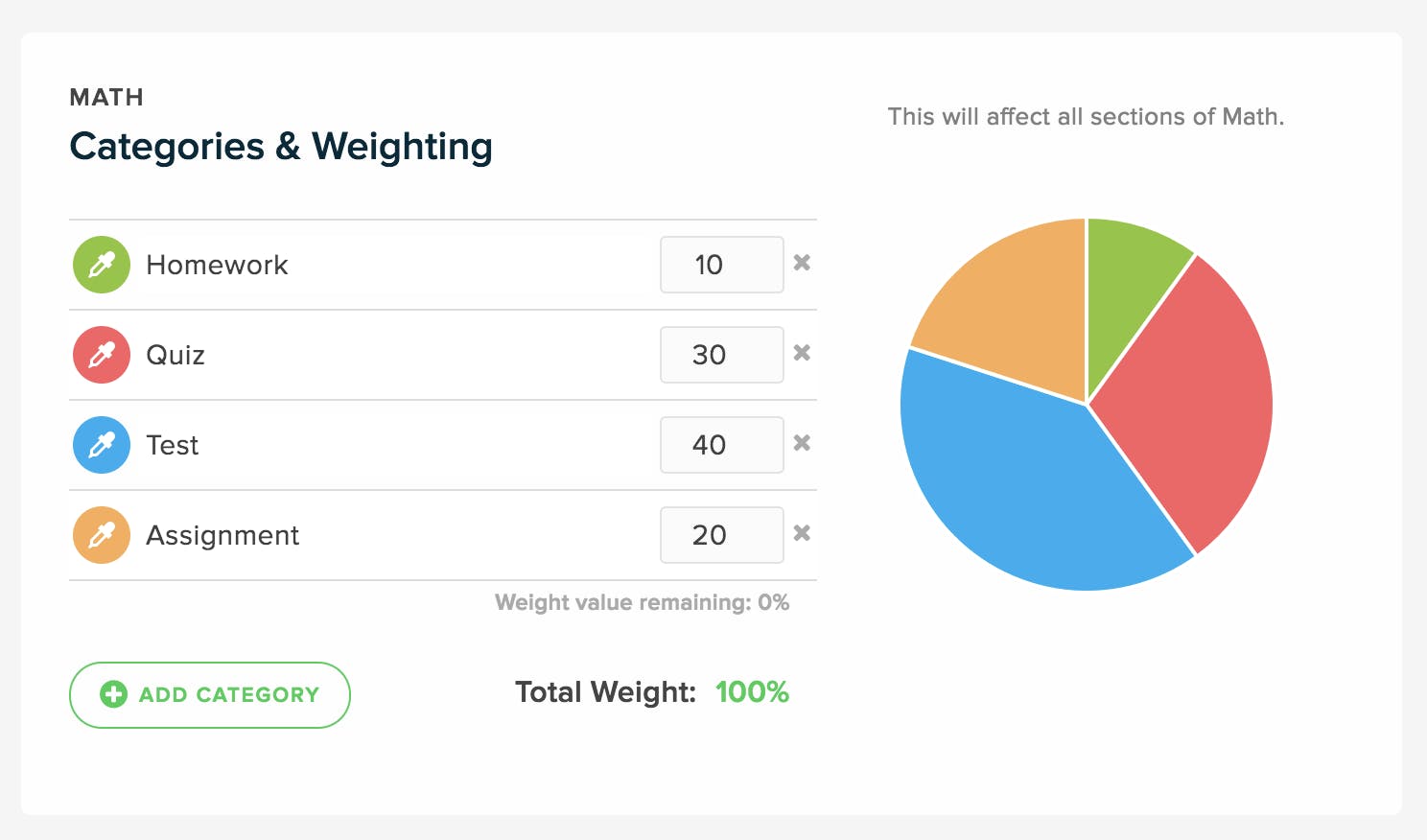 You can adjust the name or weight of each category by simply clicking on it and typing. Wait a moment and you'll see the pie chart automatically update when it saves.
You can also create additional categories clicking the Add Category button at the bottom.
Deleting a Category
You should see an X to the right of each category weight, click this to delete that category.
Note: Once a category is deleted it can not be recovered, you'll also need to specify what category assessments created in this one will be migrated to. 
For example, if you delete the Assignment category you'll need to migrate all existing assessments in that category to one of the other categories for this class. (i.e Homework)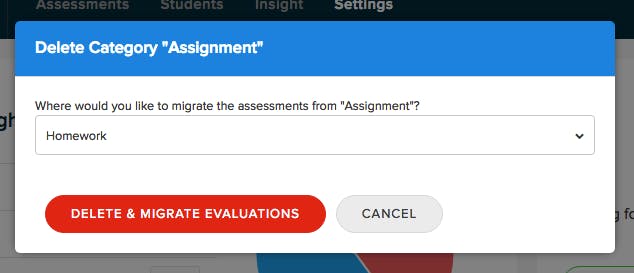 Note: Each class must have at least one category.
Unfortunately, this feature is not yet available on mobile. 
Unfortunately, this feature is not yet available on mobile.