How do I delete a curriculum map template?
This is part of our Curriculum Solution. You will not have this option if you are a free user.
If a curriculum map template is no longer being used, you can remove it from your list of available templates in Chalk. This will not affect any maps that have already been created, but no new maps can be created from the template after it has been deleted. This article will show you how to delete a curriculum map template in Chalk.
Note: This is a feature only available to users the designated permissions as assigned by the Admin of your institution. If you do not have this permission, you will not be able to view or edit curriculum map templates.
Step 1:
Click the Templates tab on the left-hand side of the Curriculum app.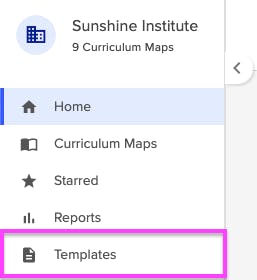 Step 2:
Click the template you would like to delete.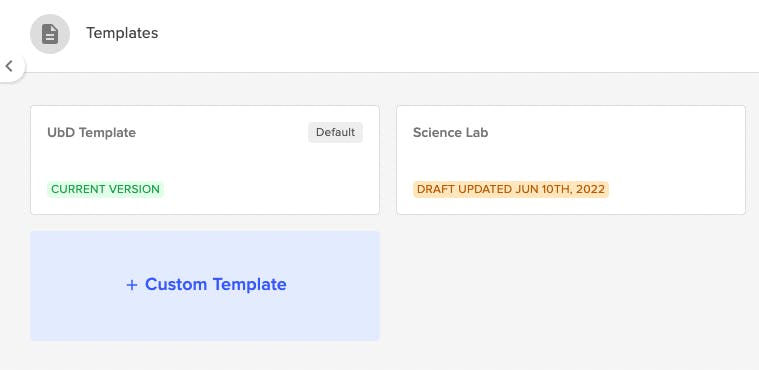 Step 3:
Click the trashcan icon in the top-right corner of the page.

Step 4:
Read and check the prompts in the warning window, then click Yes, Delete to delete this map template.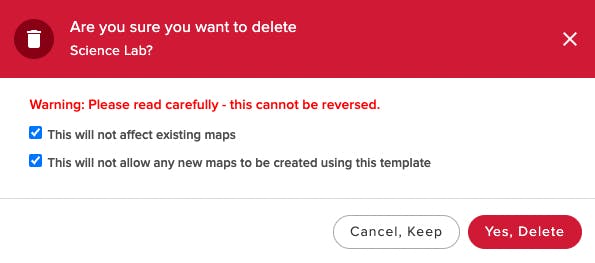 Note: You will not be able to delete a curriculum map template if it is your only published or default template.