How do I edit a draft of a curriculum map template?
This is part of our Curriculum Solution. You will not have this option if you are a free user.
If you've yet to create your new curriculum map template, click here. If you'd like to learn how to edit an already published curriculum map template, click here to read the steps before getting to this step.
There are plenty of ways to customize and edit a curriculum map template to best meet the needs of your institution and create the best curriculum maps for your subjects. This article is a guide on how to do so.
Note: This is a feature only available to users the designated permissions as assigned by the Admin of your Institution. If you do not have this permission you will not be able to view or edit curriculum map templates.
Step 1:
From the Templates page in Curriculum, select the template you want to edit.

Step 2:
Here are a few things you can do with the template:
Header
Edit Template Name: Click into the textbox to edit the name of the template
Switch views: If the template was published previously, you can switch between draft and current views.
Sidebar
Reorder fields: Click and hold the three lines inside a field name, and then drag it to the desired location.
Access other outlines: Click the Unit Outline header to access outlines such as Course Overview
Fields
You can add 2 types of fields:
Text Field: This allows for rich text editing, Google file integration, attaching resources as well as standards. This field can be added multiple times in the template.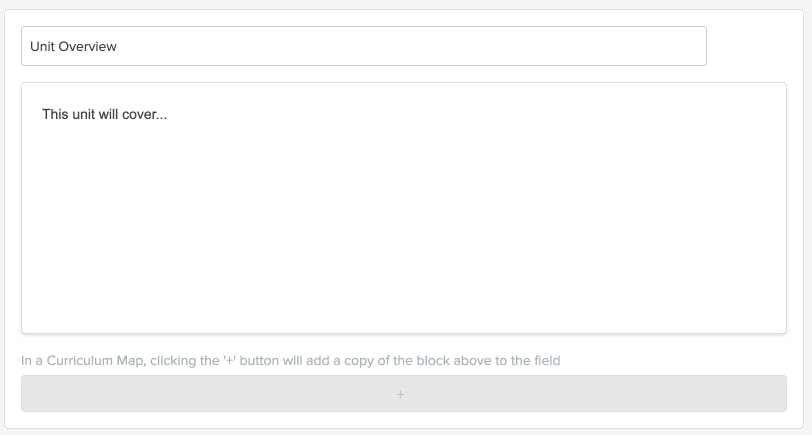 Standards Field: This tracks the standards associated with this unit and has the option to enable or disable Learning Targets. This field can only be added once in the template.

Hover over the field for more actions, such as:
Moving the field with the up and down arrows
Delete the field with the trash icon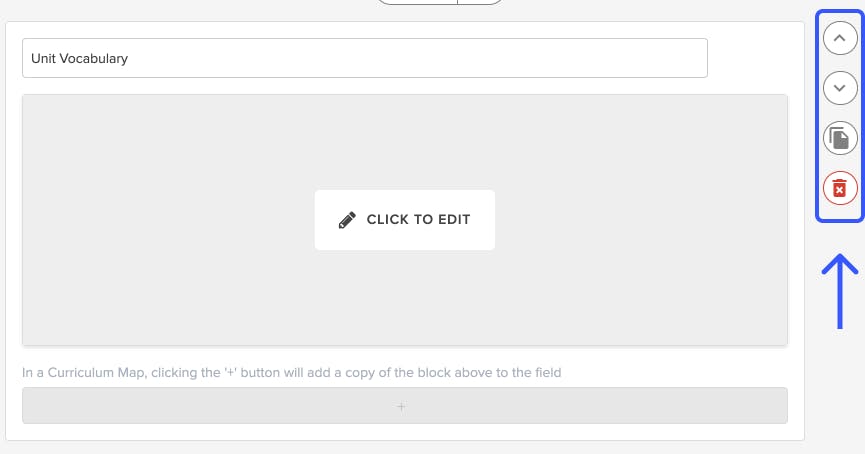 Unfortunately, this feature is not yet available on mobile.
Unfortunately, this feature is not yet available on mobile.