How do I enable late submissions for an online assessment?
This is part of our Assessment Solution. You will not have this option if you are a free user.
This article will guide you on how to enable an assessment to allow late submissions by students. Enabling late student submissions will do two things:
Students can submit any remaining attempts after the assessment has already closed.
Markboard automatically tags any late submission as Late.
To enable late submission on an assigned assessment:
Step 1:
Click on the gear icon from the assessment header.

Step 2:
From the window that appears, click on the Settings tab.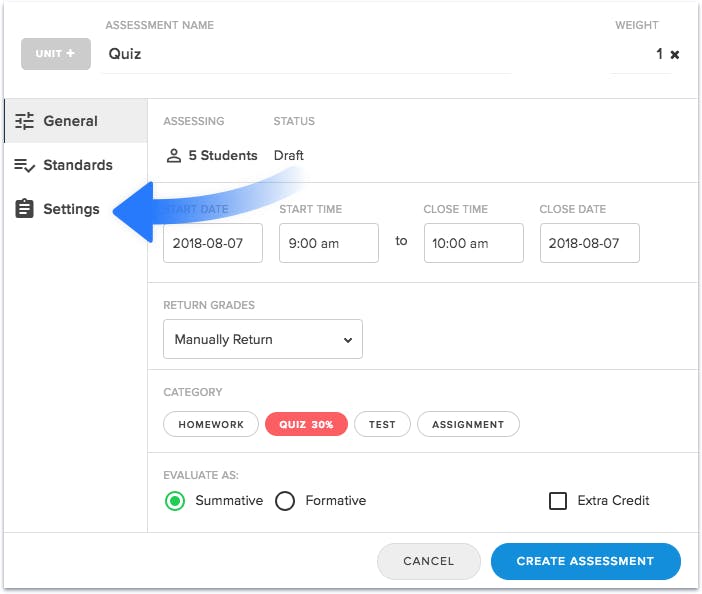 Step 3:
Check the Enable Late Submission option.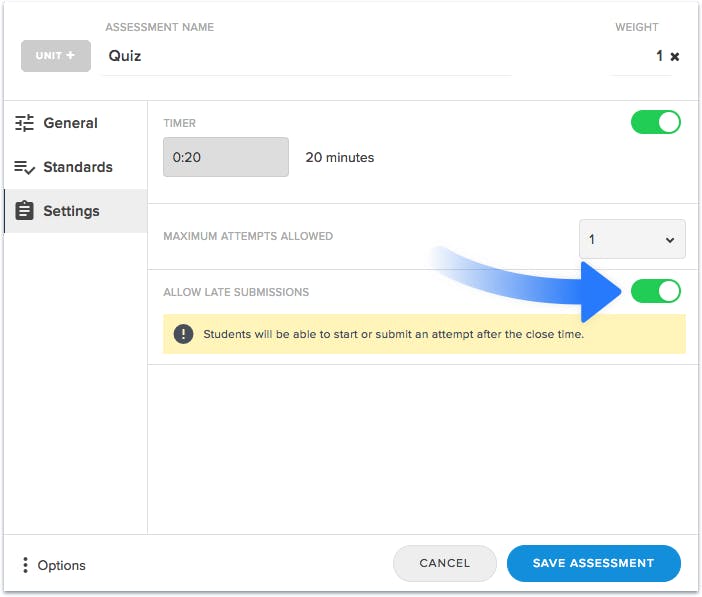 Step 4: 
Select Save Assessment and you're done! Your students will now be able to submit late entries for this assessment. 
Assessment is not available on mobile.
Assessment is not available on mobile.