How do I export the pacing guide?
This is part of our Curriculum Solution. You will not have this option if you are a free user.
This article will show you how to export your pacing guide. This will allow you to externally save or share your pacing guide for increased accessibility. 
When viewing a curriculum map
Step 1:
Within a curriculum map, click the Pacing tab at the top of the page.

Step 2:
Click Export in the top right.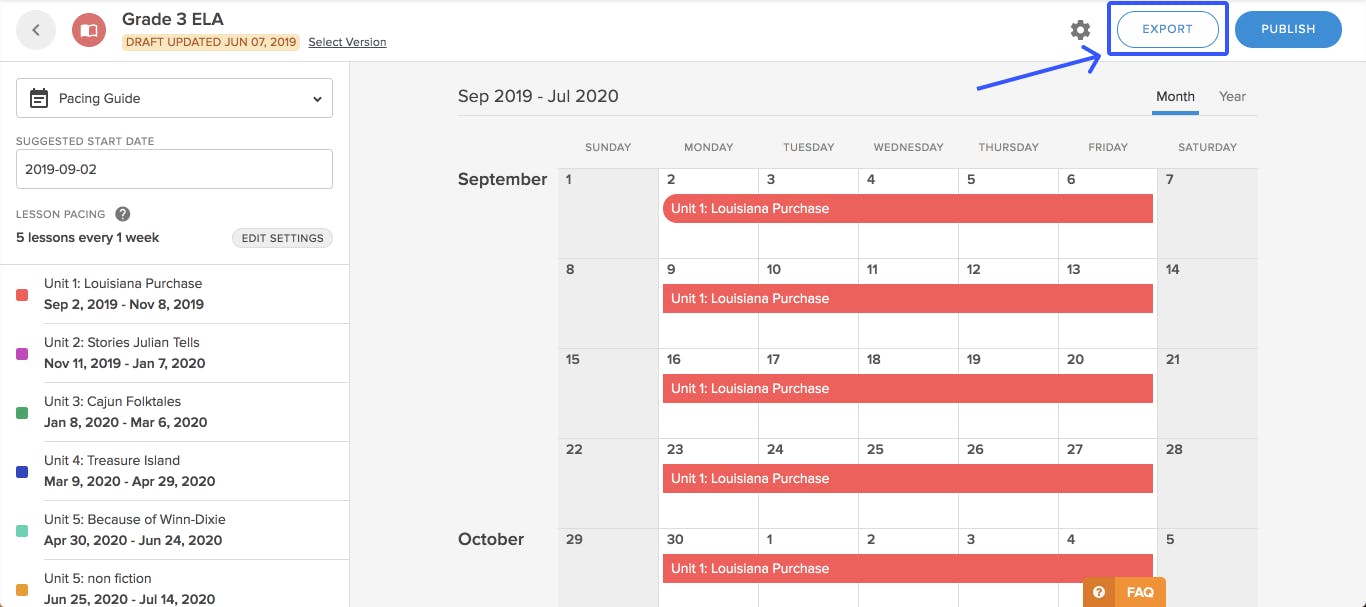 From the Reports tab
Step 1:
From any main Curriculum view, click the Reports tab on the panel on the left-hand side of the page.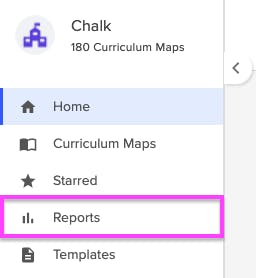 Step 2:
Click the Pacing Guide option under the "Reports" heading.

Step 3:
Select the map you wish to export the pacing guide for from the list displayed. You can use the search bar at the top to narrow the displayed results by tag or keyword. Click Select when you have highlighted the correct map.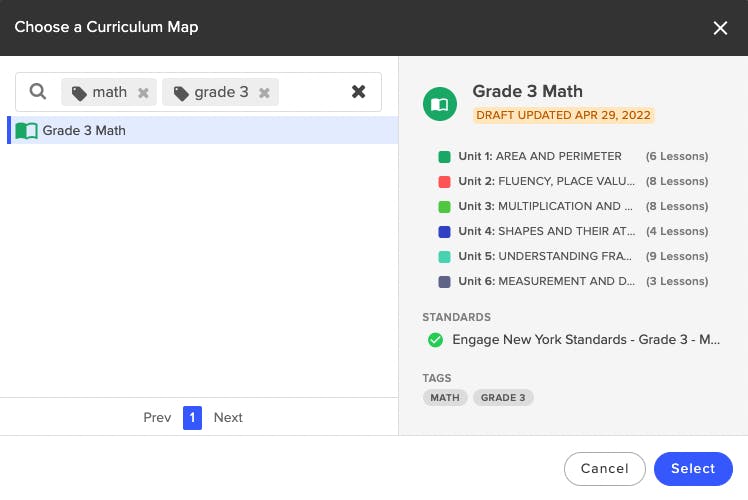 Step 4:
Select either the Month or Year display format, then click Export.