How do I give lesson feedback?
This is part of our Instruction Solution. You will not have this option if you are a free user.
As educators, teachers understand the value in feedback, but schools don't always have the time to sit in-class for live coaching. This article is a quick guide on how Admins can give feedback on lesson plans via the Lesson Feedback feature in the Instruction Solution. 
Step 1: 
In the Admin application, select the Lesson Feedback option. You will be brought to the start screen below.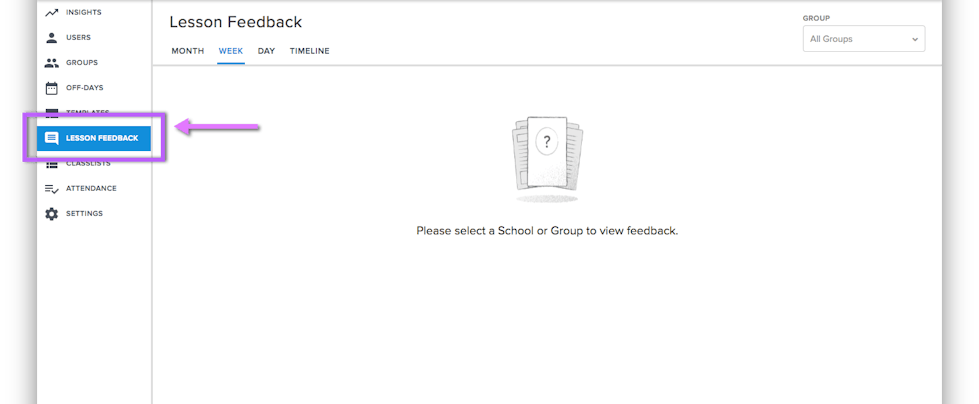 Step 2: 
Select the School or Group you would like to review via the Group drop down in the top right-hand corner of the page.

Step 3: 
To review the lessons of the teachers in this Group or School, select the Day view tab.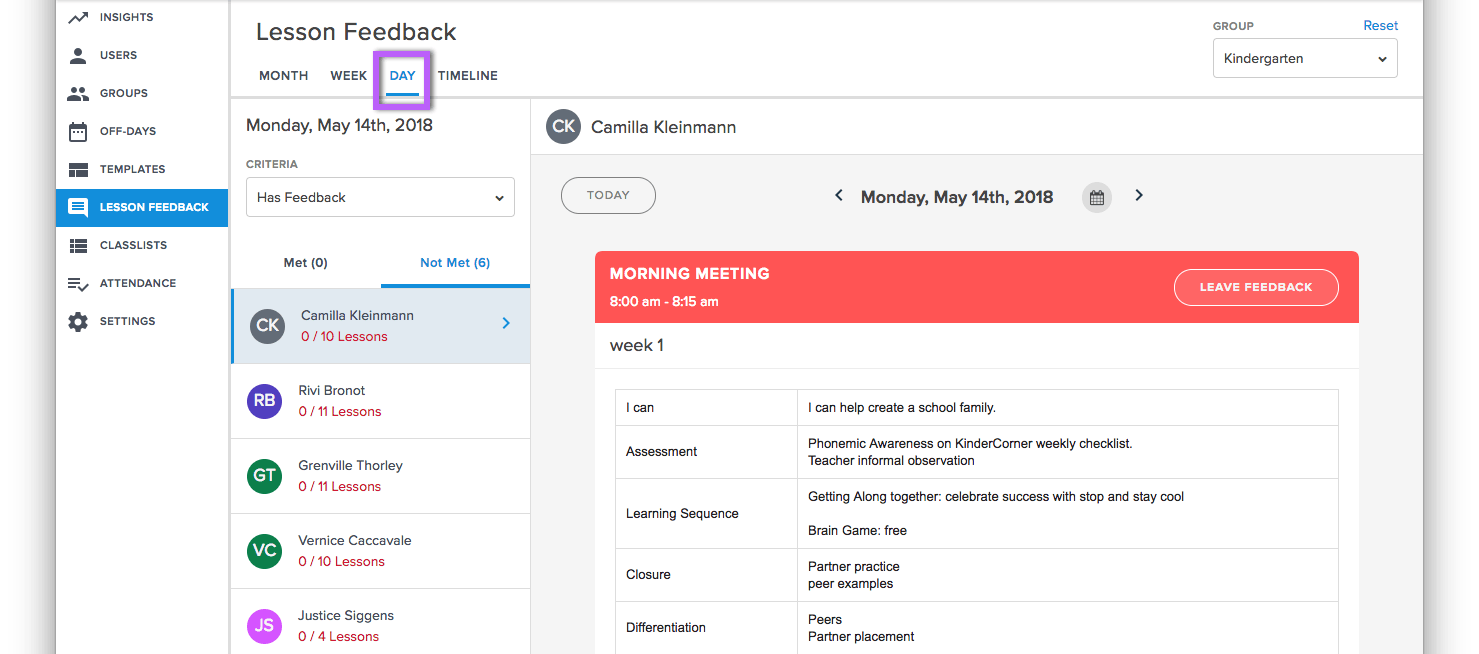 Step 4: 
Ensure that the Criteria dropdown is set to Has Feedback. This will allow you to see which teachers have feedback on the lessons for that day. 
Step 5:
Select a teacher from the list. You will be able to see how many out of their total lessons have already received feedback. As the screenshot below shows, the first teacher has 10 planned lessons total but 0 have received feedback.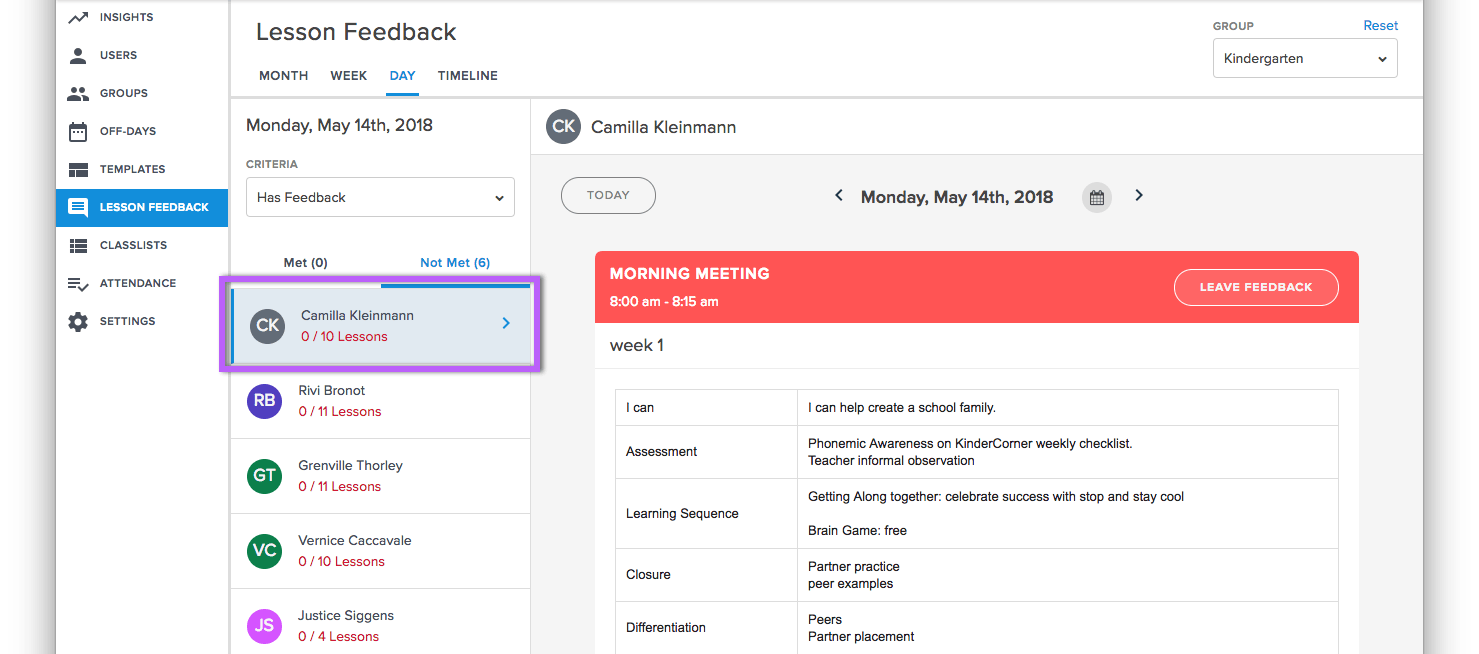 Step 6: 
When a teacher is selected, you will be able to view all of their lessons for the day by scrolling. This is similar to what the teacher sees in Day view of Planboard. Select the Leave Feedback button at the top of the lesson.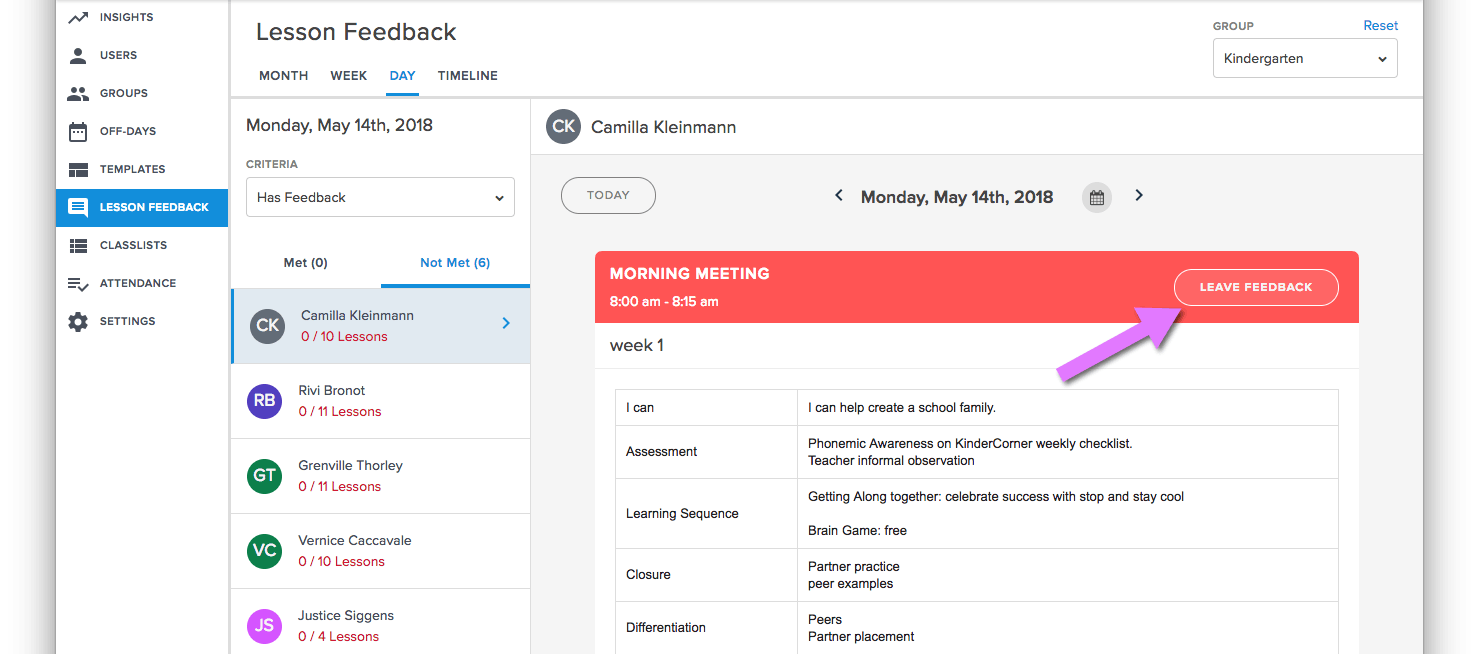 Step 7:
The lesson to review will expand to a larger view. On the right-hand side you will be able to review any feedback given, as well as any extra lesson details. Select the Leave Feedback button.

Step 8:
The text box will then appear to write any feedback you would like to provide. You may also upload any files that you would like to send the teacher. Select Send Feedback to save any comments. The teacher will then receive a notification to review what has been sent to them. 

This feature is not yet available on mobile.
This feature is not yet available on mobile.