How do I manage the members of my school?
This only applies to users who have signed up for a Chalk Instruction trial on their own. If your school or district has a paid subscription with Chalk, please contact us at support@chalk.com with a list of the teachers you want added, along with their emails and any necessary account permissions.
After completing setup for Chalk Instruction, you'll need to invite your colleagues to join your institution!
Hint: You will only have access to this feature if you are an Admin. The Admin role is given to the teacher or colleague who initially set up the team or has been given the Admin role.
Step 1:
Click the Admin button in the menu at the top of the page.

Step 2: 
On the Admin page, make sure that you are on the Users tab. This will give you a list of the teachers in your team.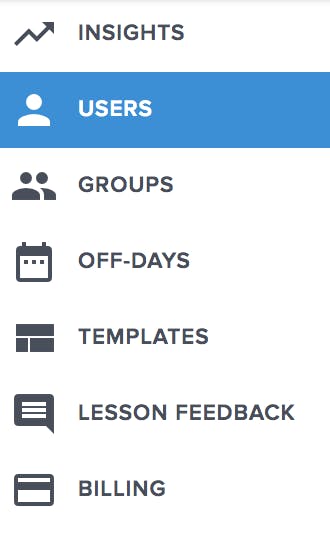 On this page, you will see a list of the members in your team. (If this is the first time you've done this you may only see your own name on the list.) In the top right corner, you'll see the option to Invite Teacher. Select this.

Step 3:
Complete the form by entering the First Name, Last Name, School Email, and Role of the teachers you wish to invite.
If you wish to invite more than one teacher, click on the Add Teacher button and fill out their information as well.
NOTE: Users with an Admin role will have full administrative abilities, including the ability to manage user accounts, leave feedback, and view billing information. We recommend only giving select users the Admin role.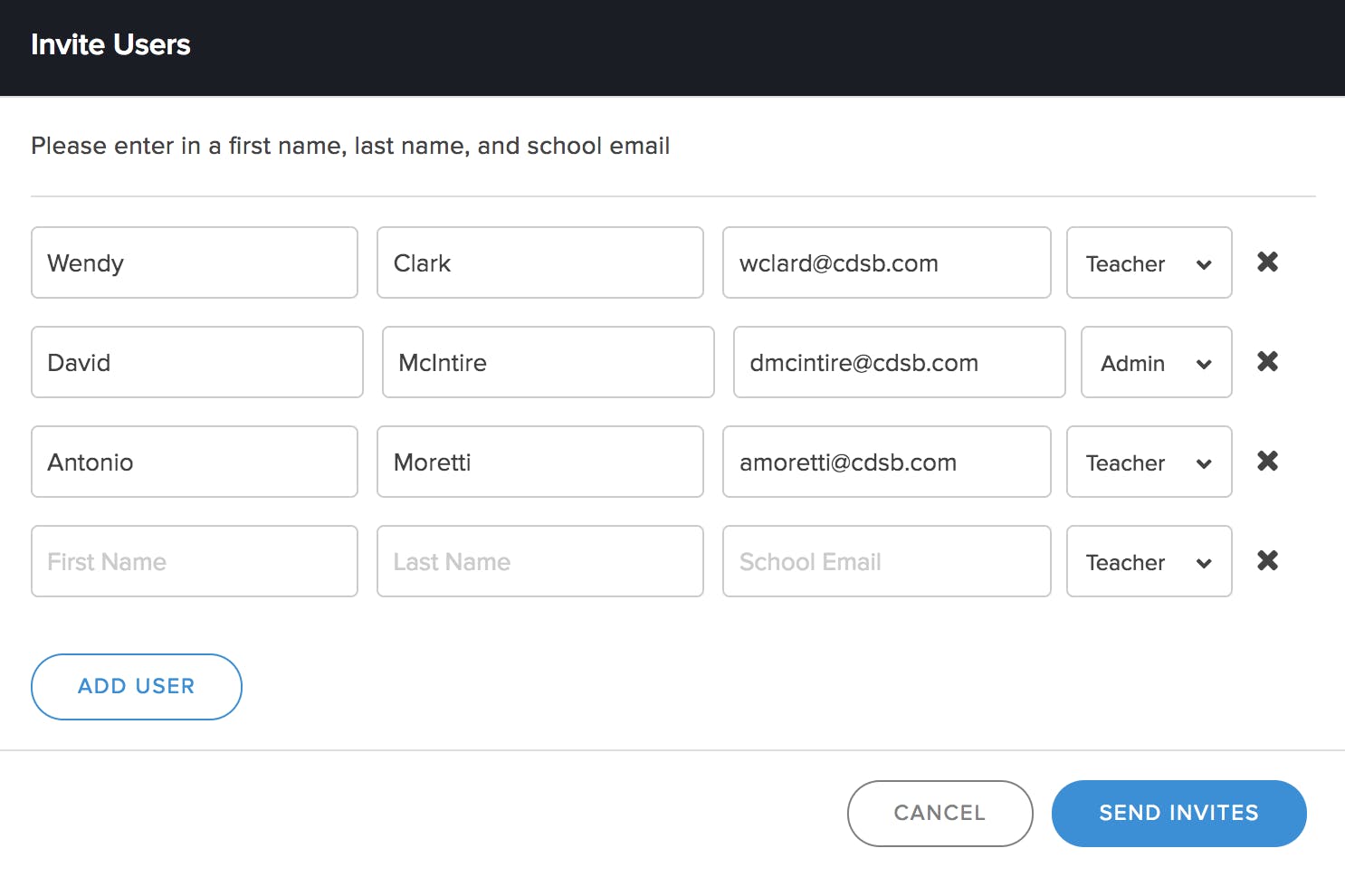 A couple things to note in this form:
A) To expand the list select the + Add Teacher Button for the option to add more than one teacher.
B) If you've expanded the list too far, or if you added someone by mistake, clicking the x Button will remove them.
Step 4:
Click Invite Teachers to invite all of the teachers on your list via email. They will receive an email in their inbox inviting them to your team.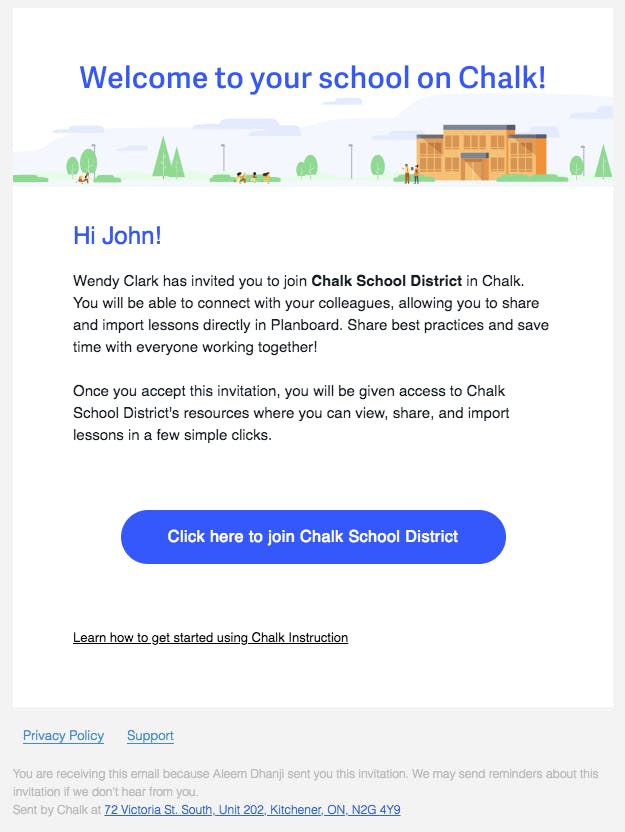 The email will have a link that they can click on that connects them to your team.
How do I respond to email requests to join?
When a user sends a request to join your team, you will need to send them an invite. Follow the steps here for more details.
How do I remove members from my school?
To learn how to remove an account from your school or institution, click here.