How do I add images, videos and links while using Curriculum?
This is part of our Curriculum Solution. You will not have this option if you are a free user.
In this article, we will show you some tools you can use to enhance your curriculum maps such as adding images, videos, links, tables, files, as well as connecting to Google Drive.
Step 1:
Select the section within the unit you wish to edit.  Upon clicking into the text editor box, you can now view the associated text editor box. 

Many of these editing tools you're likely familiar with (bold, italics, bulleted list, etc.). We've highlighted some of the more helpful ones below.

These are (in order from left-right):

Adding an Image
Upload either an image saved on your computer or from an internet link
Adding a Video
Simply grab an external video link and paste it in here to add that video directly into your unit
Adding a Hyperlink
Allows you to embed links anywhere within the text box
Adding a Table
This is very helpful when used with the Image, Video, and/or hyperlink features to keep things organized the way you want  
Option 1: Adding a Table
Start by selecting the table icon. From here, you can select the appropriate columns and rows from the drop down to get the following:

You should notice that when you click into a cell of the table, additional tools will appear which are shown above. These include merging cells, adding colour to cells, alignment, and more.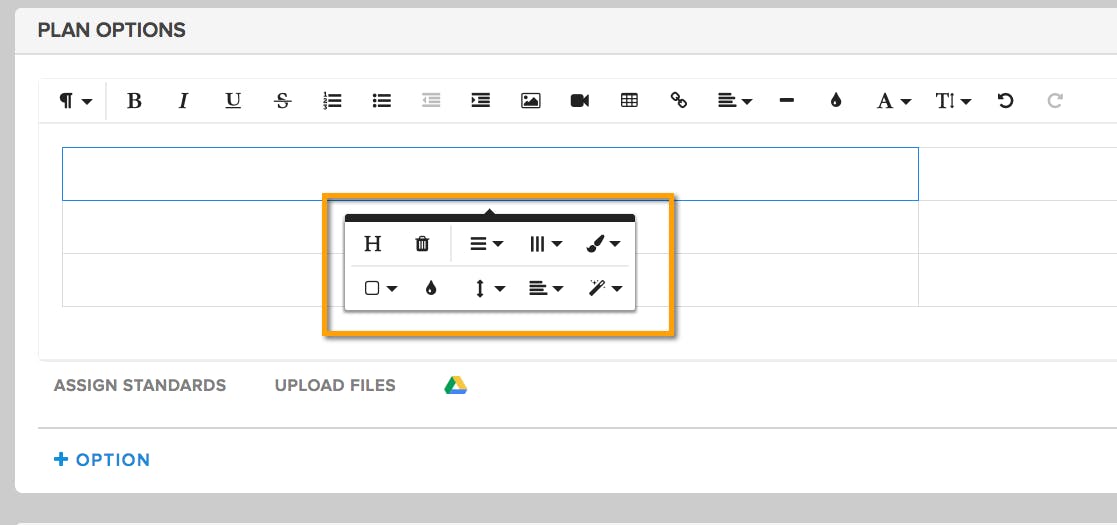 Option 2: Adding an Image
To add an image, click where you want the image to go within the text editor space, then click the option to add an image from the toolbar. You have the option to link or upload an image.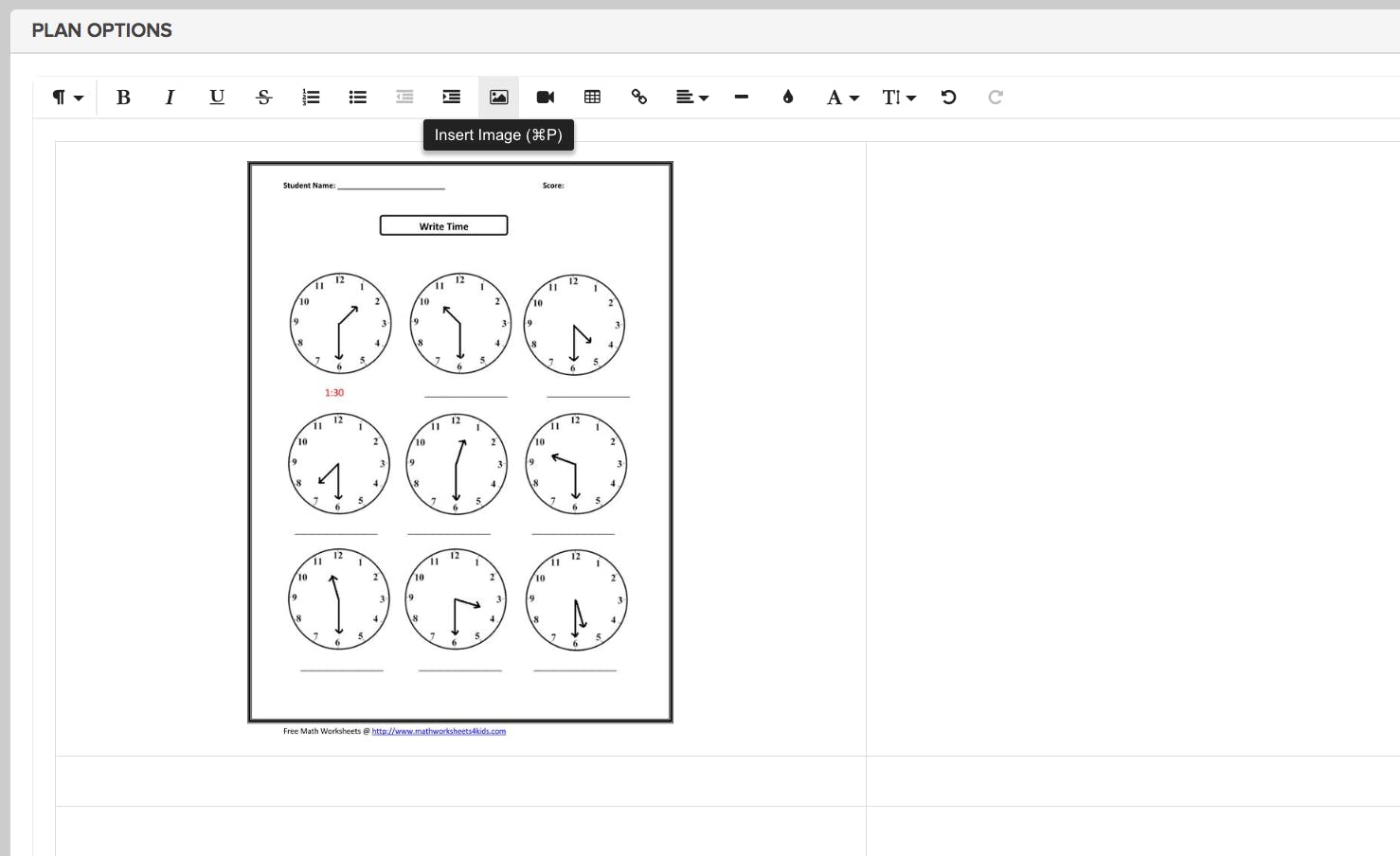 You'll notice again that there are additional options for an image. These include:
Resizing the image and changing whether it's in-line with text or breaks the text above and below
Add a link so that when clicking the image it opens the link
Add a caption below the image
Add styles such as a border or shadow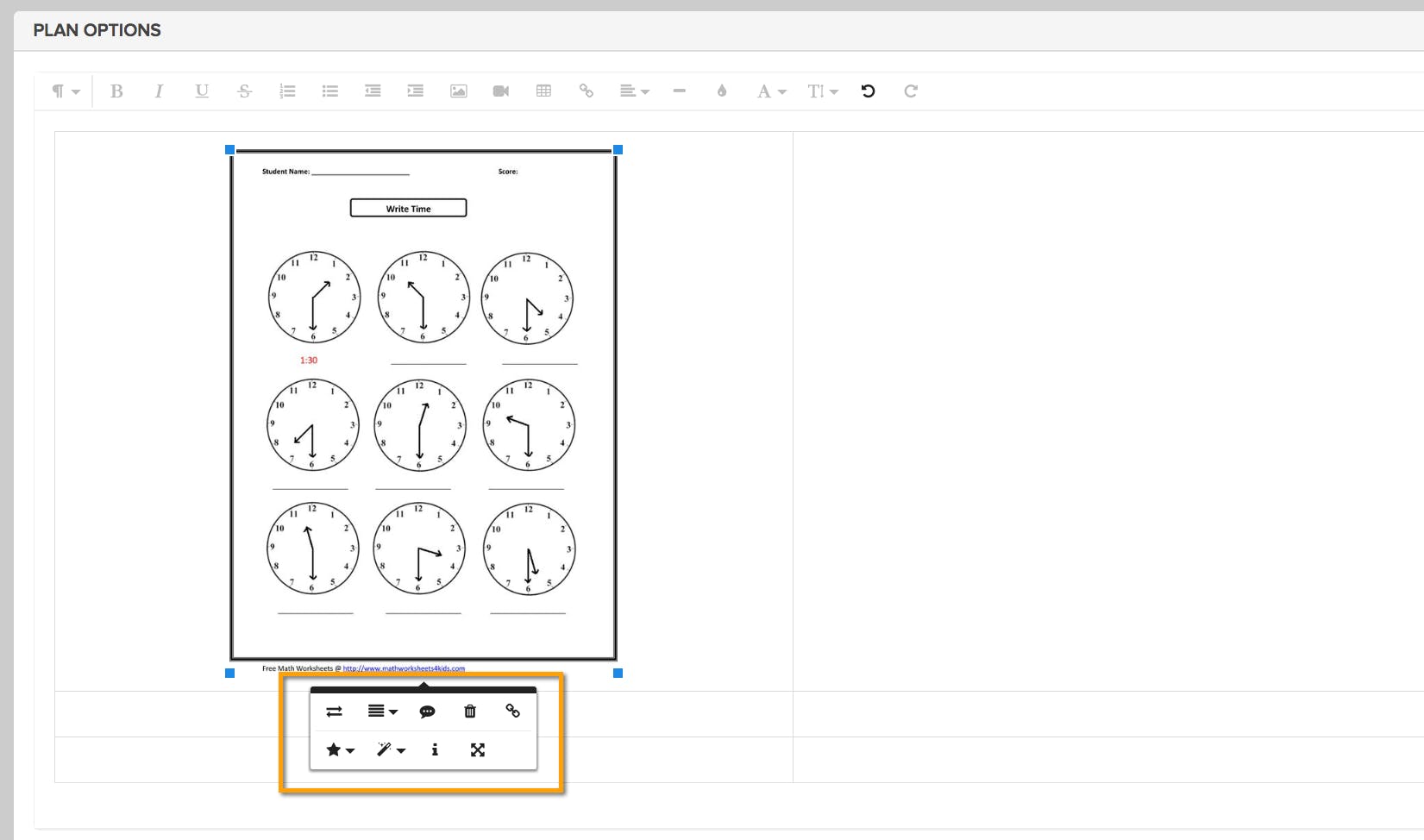 Option 3: Adding a Video
To add a video, follow the same steps above using the video icon. You may link to an external source, embed HTML, or upload a video from your computer.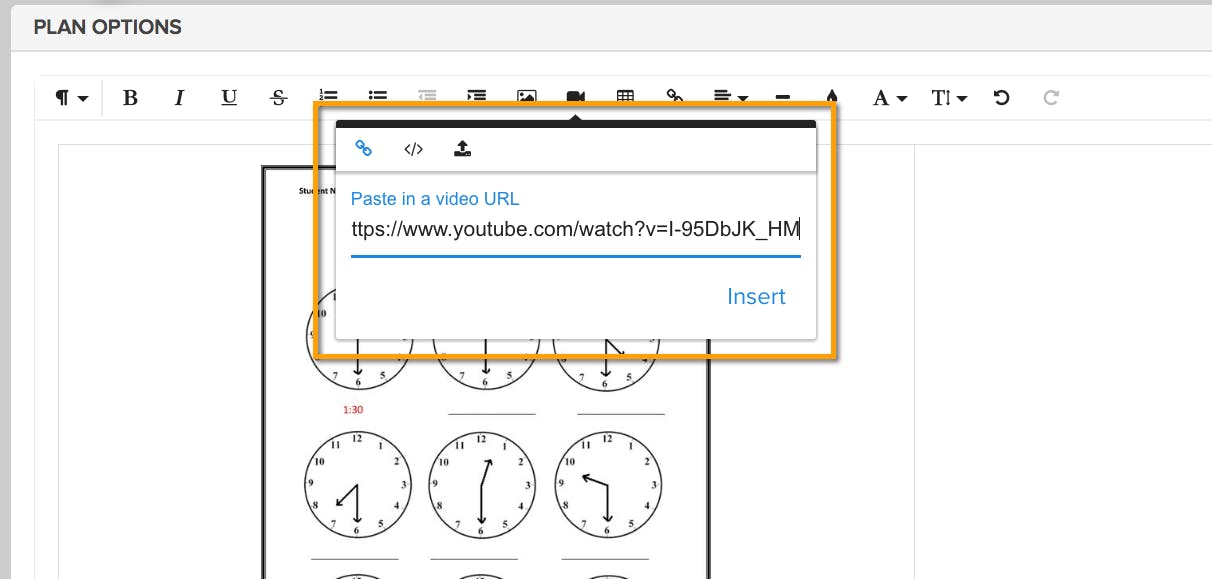 Once we click Insert it will add a video that can be played directly from the page.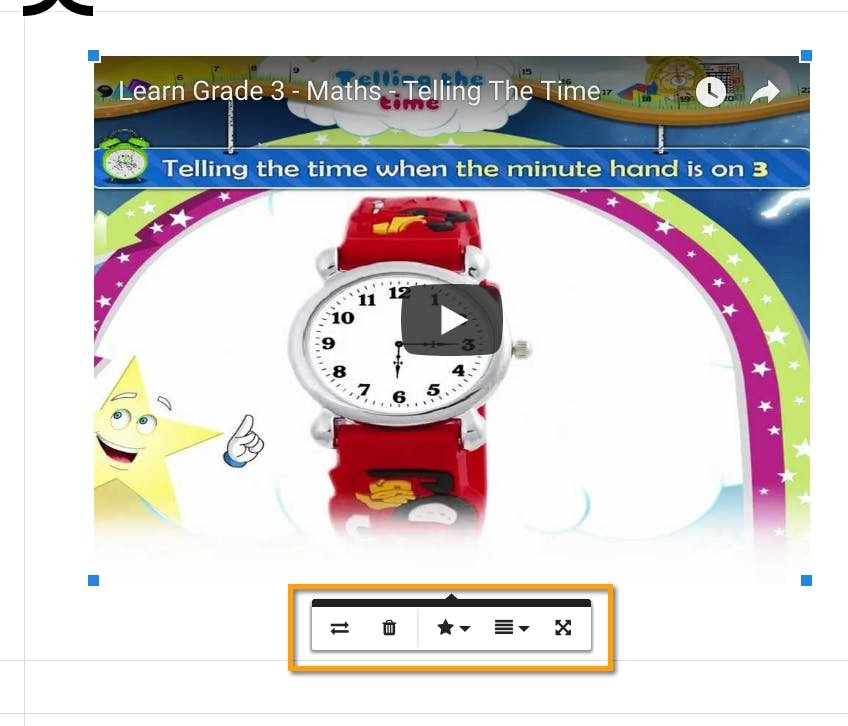 Each video will also have additional options for it that can be accessed when you click on the video. 
Option 4: Linking an Image
Hyperlinks can be added to the current content to enhance the available information and optimize organization within the curriculum map.
Start by selecting the text you want to add a hyperlink to. Once you've highlighted the text, click the link icon and then enter the web address you wish to link: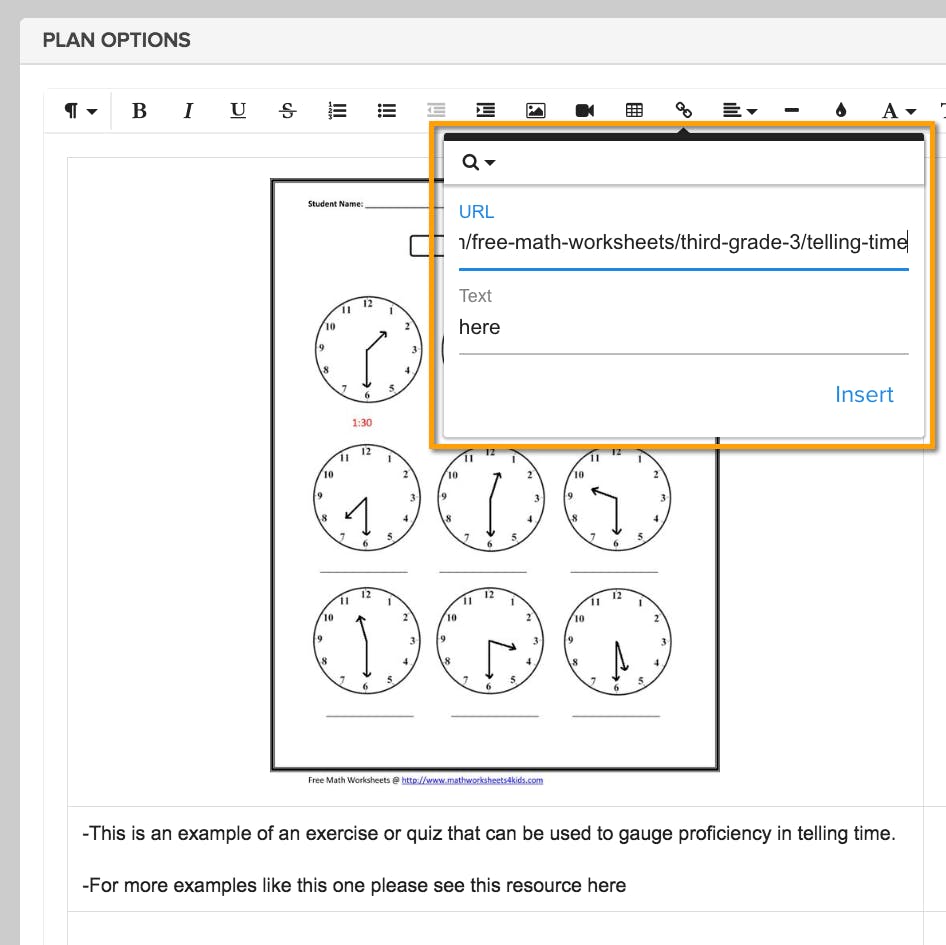 Option 5: Linking to Google Drive/Uploading Files
Each content box has the ability to host files from Google Drive or from your desktop.  
Navigate to the bottom of the content editor and select the Google Drive logo. You can then search your files from your personal or team drive.  

 Select the file you wish to use and it will now be attached at the bottom of your content box. 

Repeat the same steps for uploading files to attach a local file to your content box. 

Unfortunately, this feature is not yet available on mobile.
Unfortunately, this feature is not yet available on mobile.