How do I leave my Chalk Team?
This article will show you how to leave your Chalk Team. If you are currently the Team Lead, you will first need to assign a new Team Lead by following the instructions in this support article.
When you leave a Chalk Team, you will immediately lose access to the shared lessons in Resources, will no longer be able to share lessons with other team members, and will lose access to all Chalk Gold features. You will need to sign up for Chalk Gold to regain use of the premium features.
Step 1:
Click your profile picture in the top-right corner, then click Account Settings.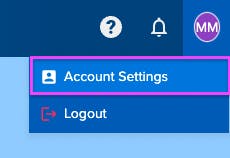 Step 2:
Click on the Billing tab near the top of the page.

Step 3:
In the section containing information on your current team on the Billing page, click the three dots to the right of your name.

Step 4:
Click Leave Team.

Step 5:
Read through the warning prompts and check the corresponding boxes. Click Leave Team to confirm your action.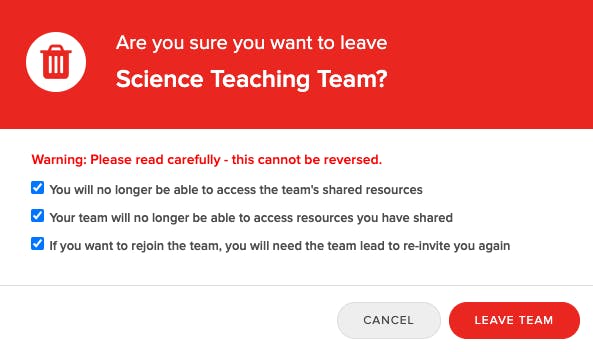 Step 6:
Your account will revert to the Chalk Basic subscription plan and you will receive an email confirmation that you have left your Chalk Team.
If you wish to sign up for an individual Chalk Gold subscription, follow the instructions in this support article.