How do I search for lessons I created in my lesson planner?
This is a feature available to Chalk Gold subscribers and teachers whose schools are subscribed to the Instruction Solution. You will not have this option if you are a free user.
If you are having difficulty finding or trying to navigate to a particular lesson, you can use the lesson search feature to search through all of your lessons across semesters and classes and find exactly what you're looking for. Lesson search allows you to filter by semester, class, and unit, as well as being able to find lessons that you created in Resources.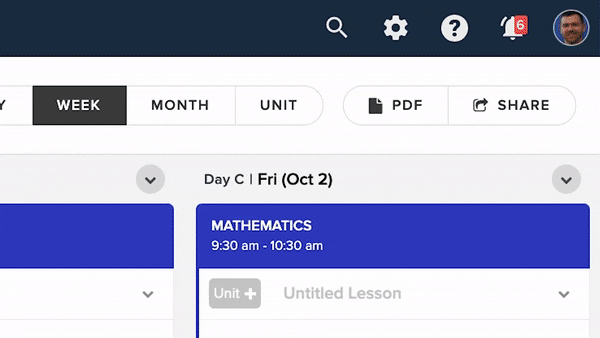 Step 1:
Within any Planner view, click the magnifying glass icon near the top-right corner next to the Planner view options.

Step 2:
Select a semester to search through from the drop-down menu in the lesson search window. You can also search for lessons created in Resources by selecting the "Resources" option at the bottom of the list.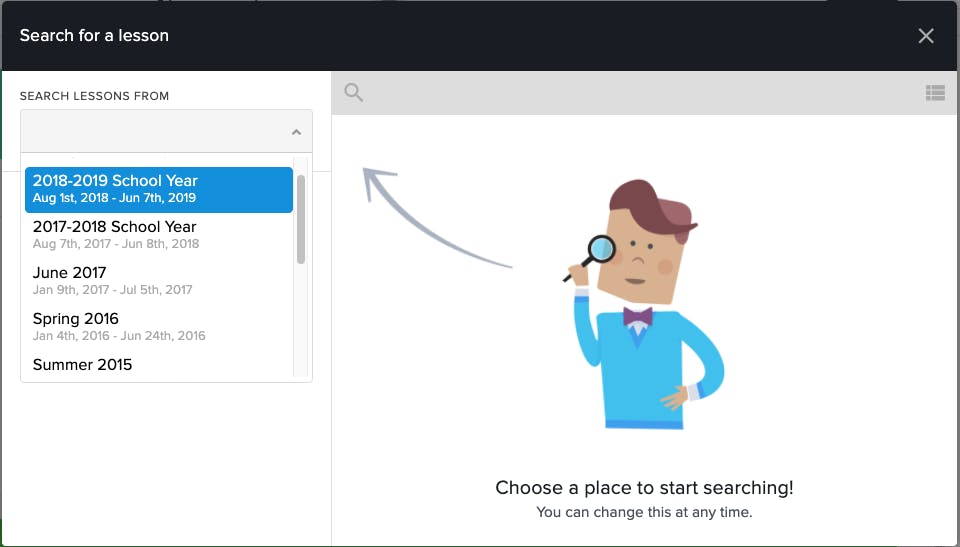 Step 3:
The lesson search window will initially display lessons for all available classes in your chosen semester, and you can scroll down in the window to load more results. The search window will look like this: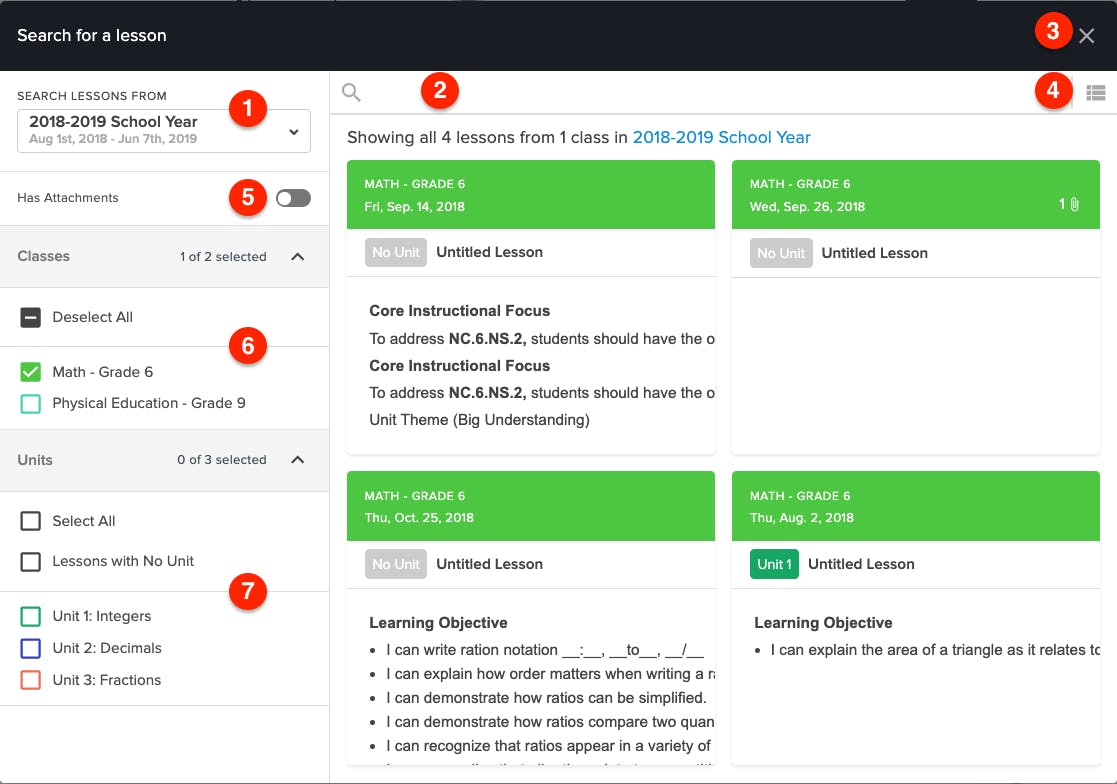 Click on this drop-down menu to select which semester you will search through.
Enter text into this field to search for lessons with your search term.
Close the lesson search window. Your previous search will be remembered until you navigate away from the planner.
Click here to switch between a card-style or list display of lesson results.
Toggle this to only display lessons that have attachments.
Choose which classes to display search results for.
Narrow your search by filtering which units to display results for. This option will only appear after you have selected a class to filter.
Step 4:
Enter a search term or keyword into the search bar at the top of the window. Results matching your search term in the title or lesson content will be displayed with the search term highlighted. You can use the filter options on the left side of the lesson search window to narrow your results.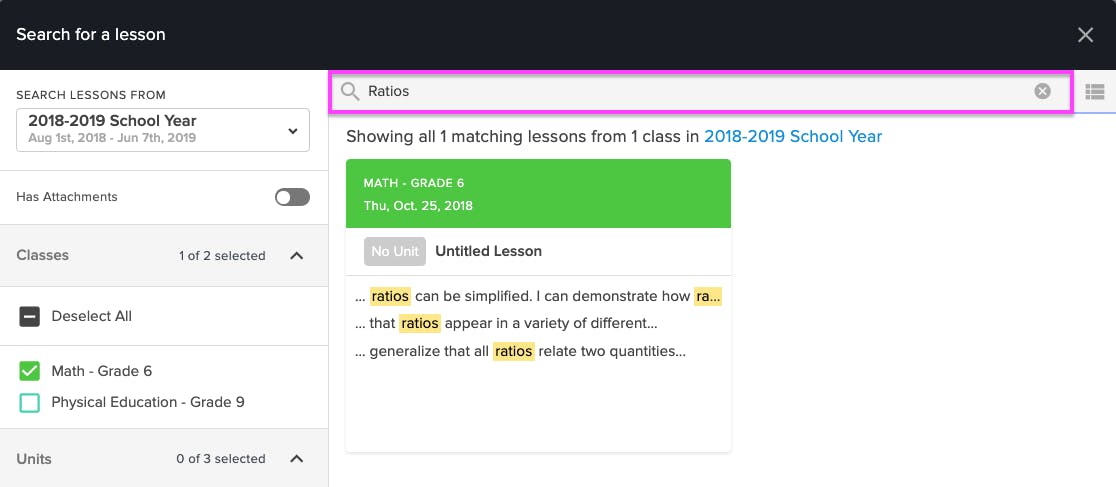 Step 5:
Click on a lesson from the search results to view a preview of that lesson.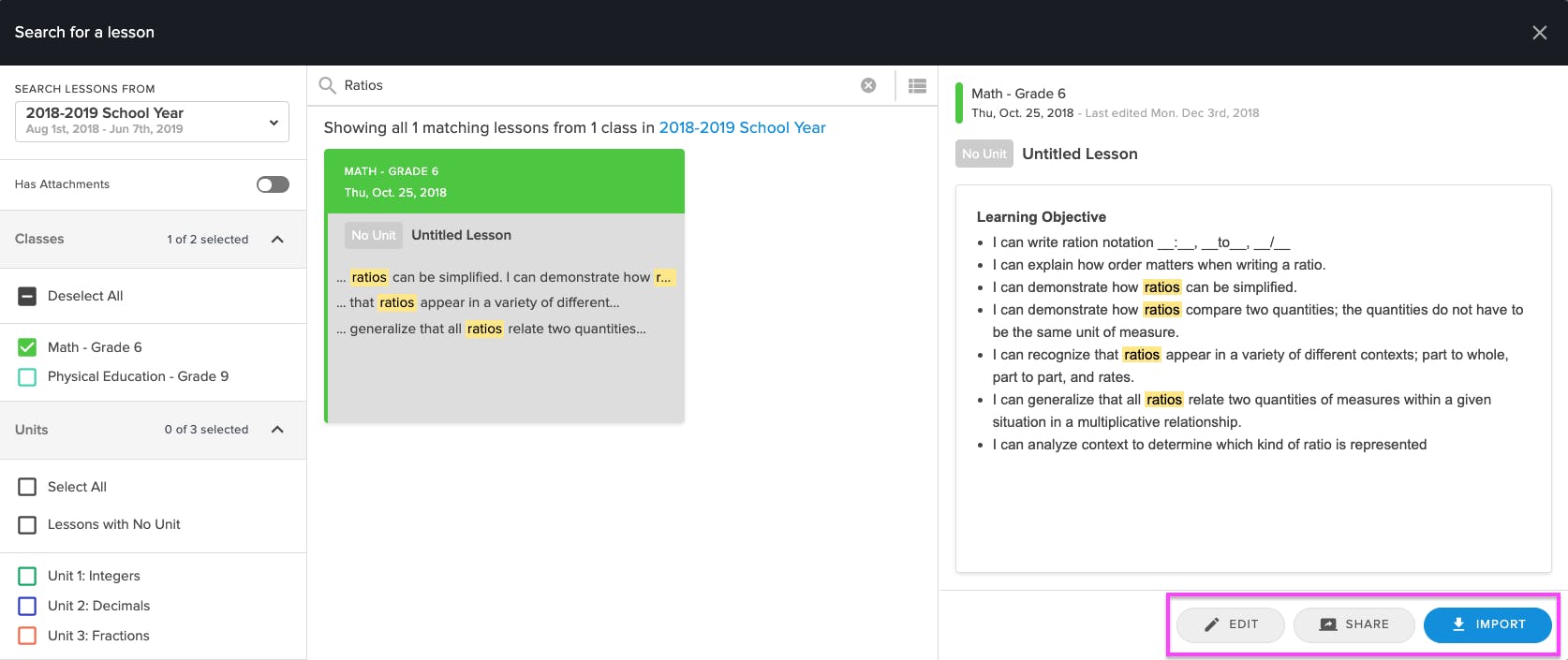 From here, you can click Edit to be taken to that lesson in the planner, click Share to open the sharing options for this lesson, or click Import to copy this lesson into other lesson dates.
Unfortunately, this feature is not available for mobile devices.
Unfortunately, this feature is not available for mobile devices.