How do I link an assessment to my lesson plan?
Linking your assessments in the Gradebook to your lesson plans can help track the content you're teaching your students to best ensure that they'll reach the standards required to succeed in the assessments. This article is a quick guide on how to do so.
Note: If you are part of a school subscribed to the Chalk Assessment solution, lesson plans linked to online assessments will be accessible for students.
Step 1:
Click on the Assessments button found in the footer of the lesson plan editor.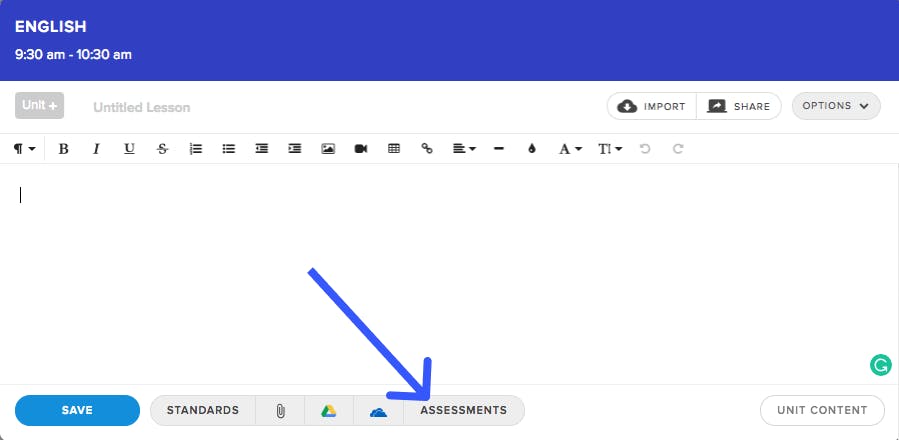 Step 2:
From the window that appears, click on Link for any assessments that you would like linked to this lesson plan. You can filter through assessments by the unit as well as search by the title of the assessment.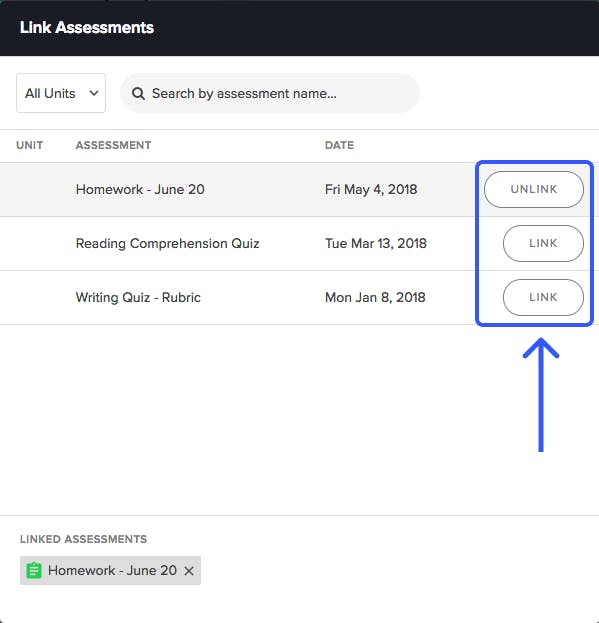 Step 3:
Once you linked the appropriate assessments, they will show up as attachments on the lesson plan.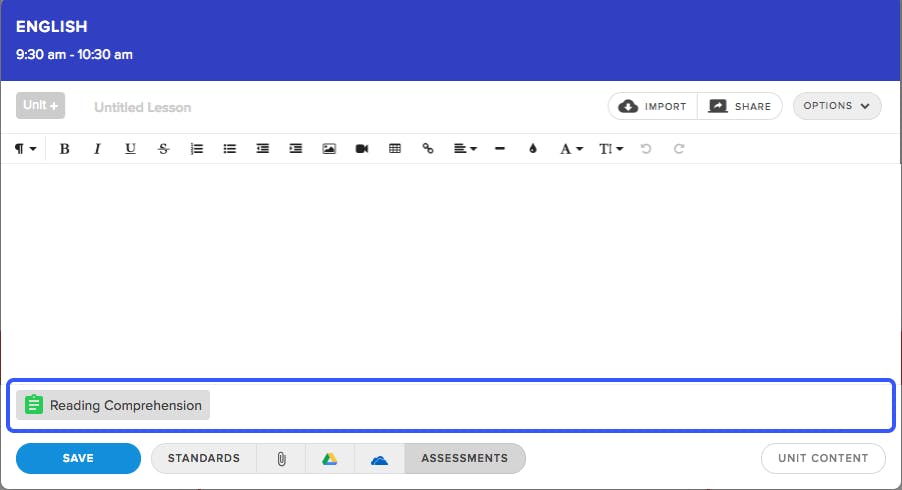 This feature is not yet available on mobile.
This feature is not yet available on mobile.