How do I log onto Chalk for the first time as a teacher?
This is part of our Chalk Solutions. This will be different if you are a free user.
To login to your Chalk account for the first time, you have two options: through email or through Chalk.com. Continue reading down below to learn how.
Option 1: Through Email
Step 1:
When your admin has invited you to join your institution, you will receive an email. Select Activate My Account to be brought to the account set-up step.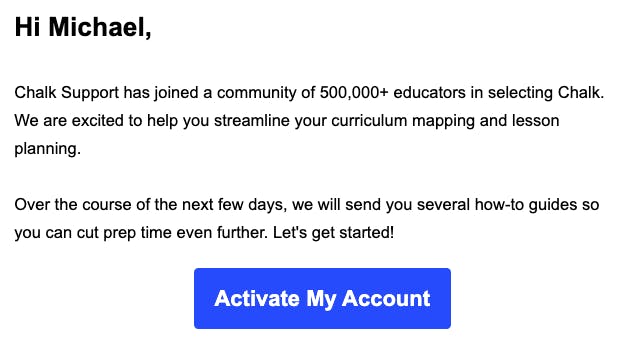 Option 2: Using Chalk.com
Step 1: 
Visit the Chalk log-in page! You can find the log in button on the Chalk website in the top right-hand corner.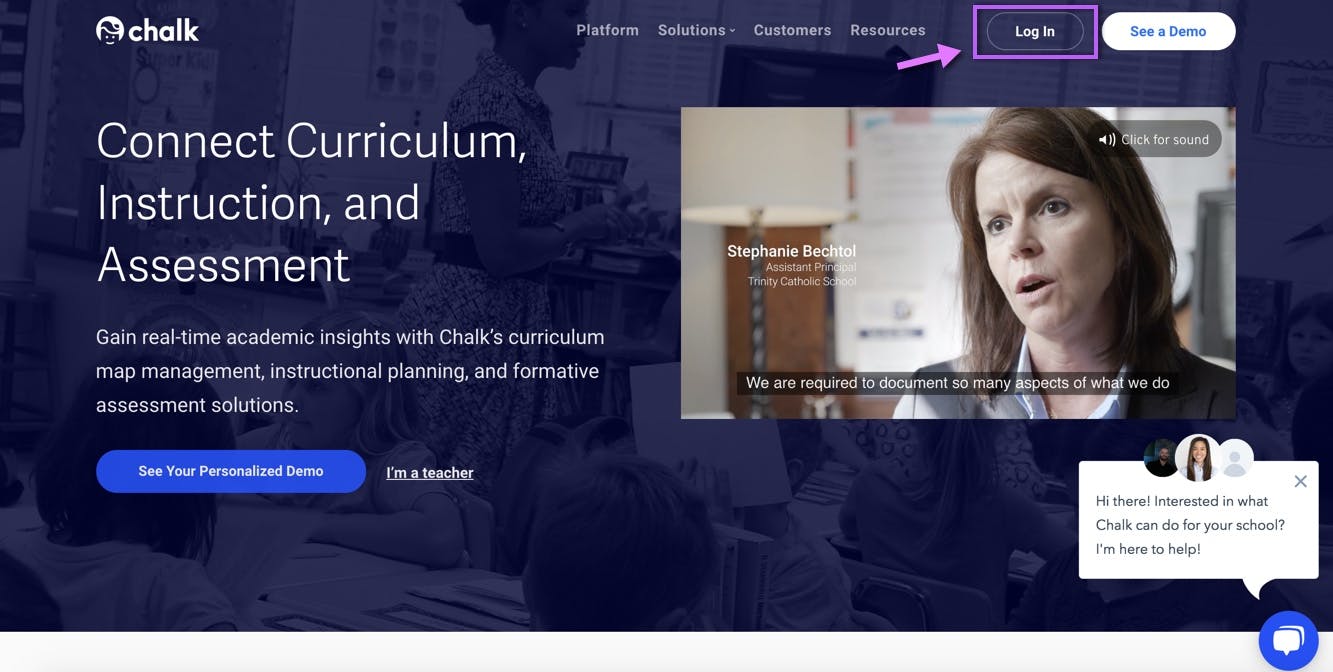 Step 2: 
Use your email and your password to log into your account. If you haven't setup a password yet, go ahead and leave that spot blank and simply click login to get into your account.
Note: If you have any trouble, you can use the 'I forgot my password!' link and enter the email associated with your account. This will send you an email with a link to get your password set and give you access to your account.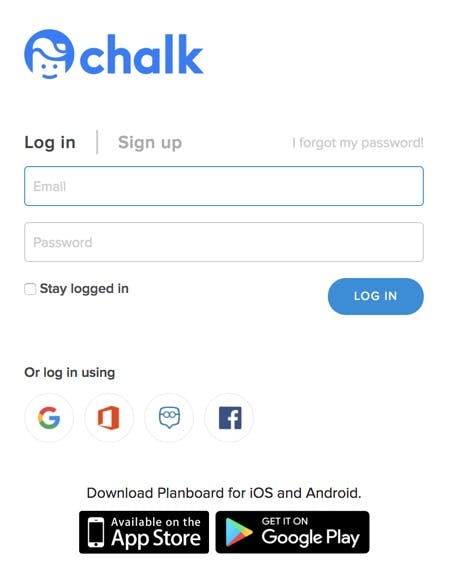 Hint! Check the Stay Logged In check box to prevent having to log in every time you need to access Chalk.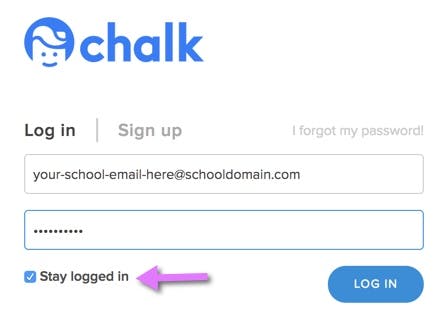 Step 3: 
Confirm your account information by setting your first and last name, your school email address and the password you would like to set for your account.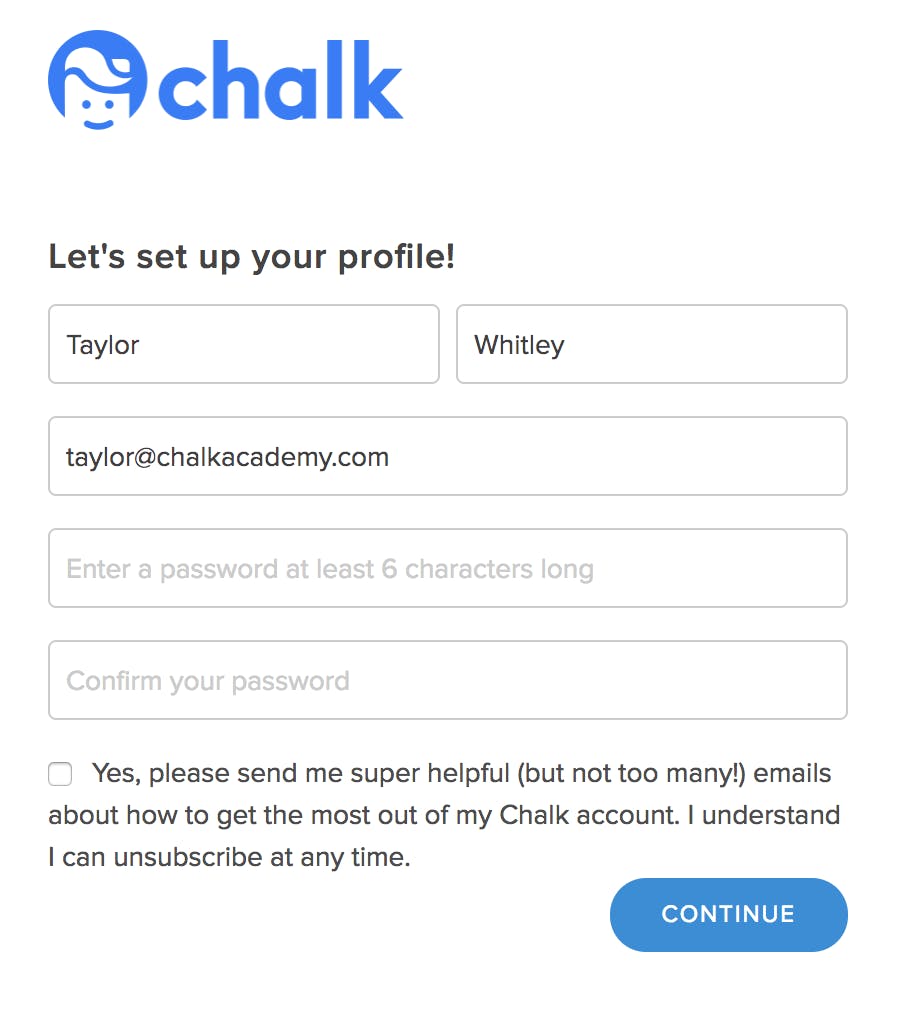 Select Continue and you will be brought to the next step of getting started with your account.