How do I make a class announcement?
This is part of our Assessment Solution. You will not have this option if you are a free user.
Announcements are a great tool to use in order to convey important information to students and guardians. All students and guardians in the class will be able to view any announcement that you create in their Chalk account, as well as receive an email notification about it. Keep in mind, they cannot respond to these class announcements.
How do I create an announcement?
Step 1:
Click on Create an Announcement under the Announcements tab for a class.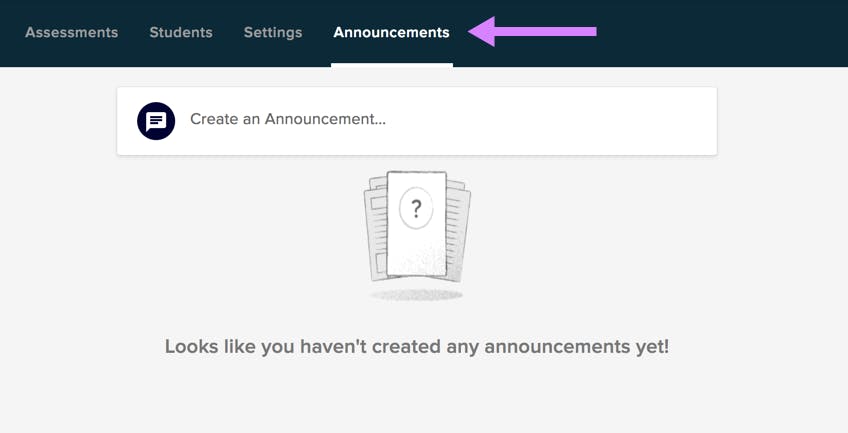 Step 2:
Type in your announcement and click the Create Announcement  button. You can also upload files to the announcement that you would like your students or guardians to download.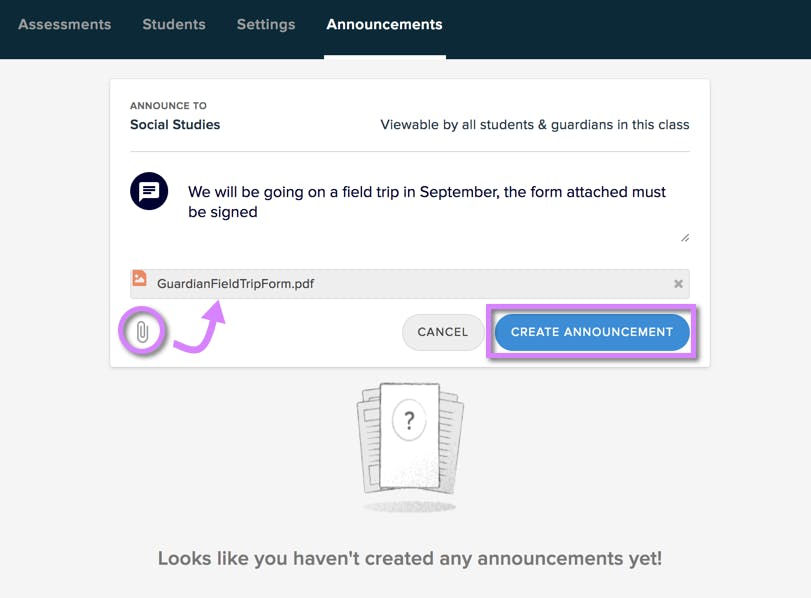 Assessment is not available on mobile.
Assessment is not available on mobile.