How do I manually add teachers to a classlist?
This is part of our Assessment Solution. You will not have this option if you are a free user.
This article is a quick overview on how to manually add an individual teacher to a classlist. For large Classlist assignment uploads through CSV, click here. 
For how to archive a teacher's section, click here.
Step 1:
Select the Classlists tab within your school or institution.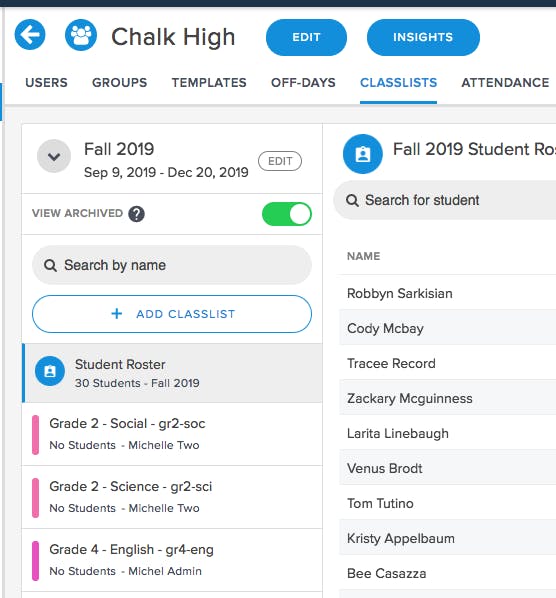 Step 2: 
Select the Classlist that you would like to add the teacher too. You can do this by either the search function, or scrolling through the list.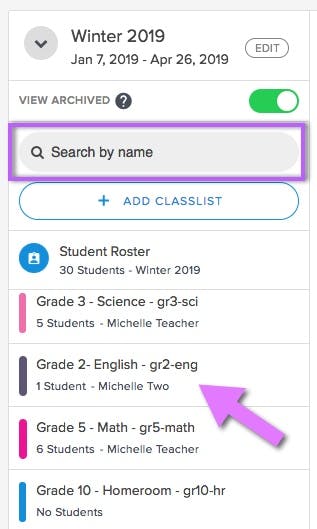 Step 3: 
Click the Manage Teachers button. 
Step 4: 
The Manage Classlist Teachers will appear. Select the teacher in the drop down menu or type their name to assign them to the classlist.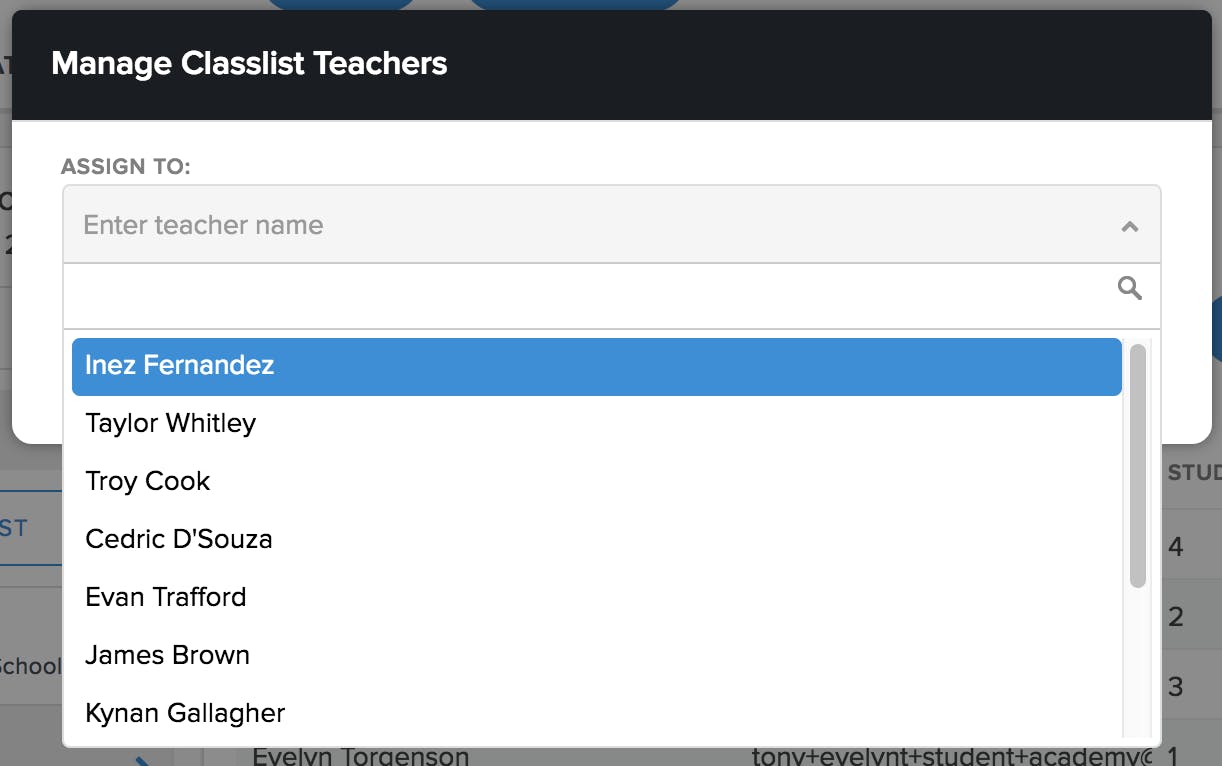 Once you select the teacher the popup will show all teachers assigned this section and student list.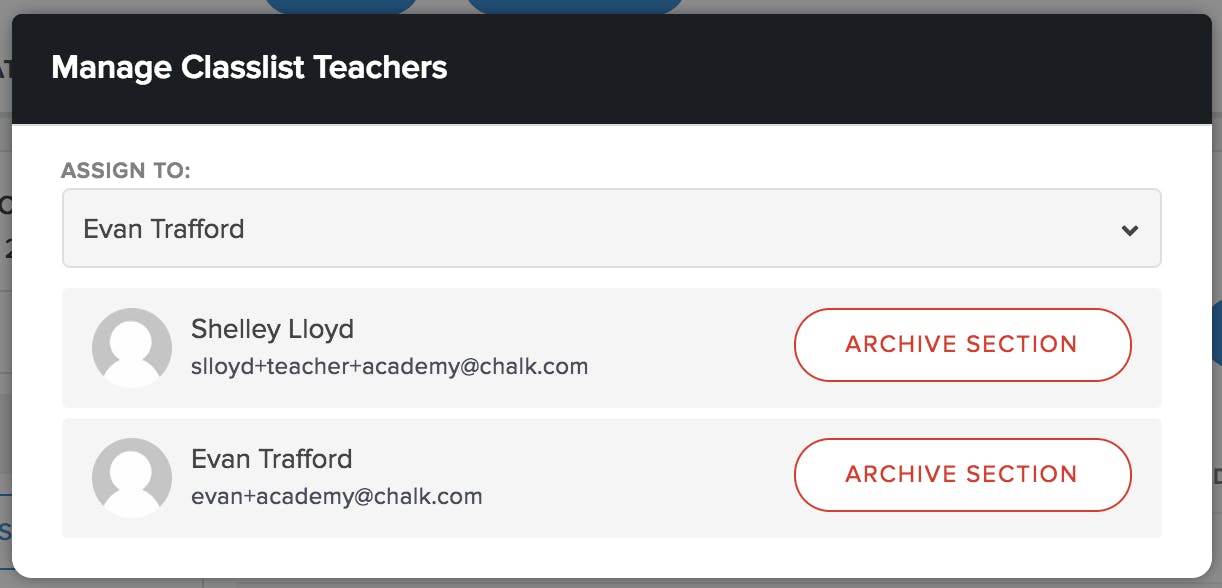 Step 5:
Click out of the pop up to return to the main page. You will now see the teacher added.

Assessments is not available on mobile.
Assessments is not available on mobile.