How do I monitor lesson activity through the Month View?
This is part of our Instruction Solution. You will not have this option if you are a free user.
Knowing how your teachers are planning their lessons is a powerful tool for admins. The Lesson Feedback feature tracks information on six different Lesson Activities. These criteria are:  
Planned a Lesson: Meaning the teacher selected has planned at least one lesson
With Feedback: Meaning the teachers selected have received feedback at least once
Attached a Unit: Teachers that have attached a unit to at least one lesson
Attached a Standard: Teachers that have attached a standard to at least one lesson
Imported a Lesson: Teachers that have imported at least one lesson from a colleague
Shared a Lesson: Teachers that have shared at least one lesson
This article is a quick guide on how to review these lesson activities via the Month view in the Lesson Feedback feature.
Step 1: 
Open the Admin menu at the top of the page, then click Give Lesson Feedback.

Step 2 (Optional): 
If you have Schools or Groups in your institution, select the School or Group you would like to review via the drop-down menus in the top right-hand corner of the page. If your institution does not use Schools or Groups, move on to the next step.

Step 3: 
Select the Month view tab.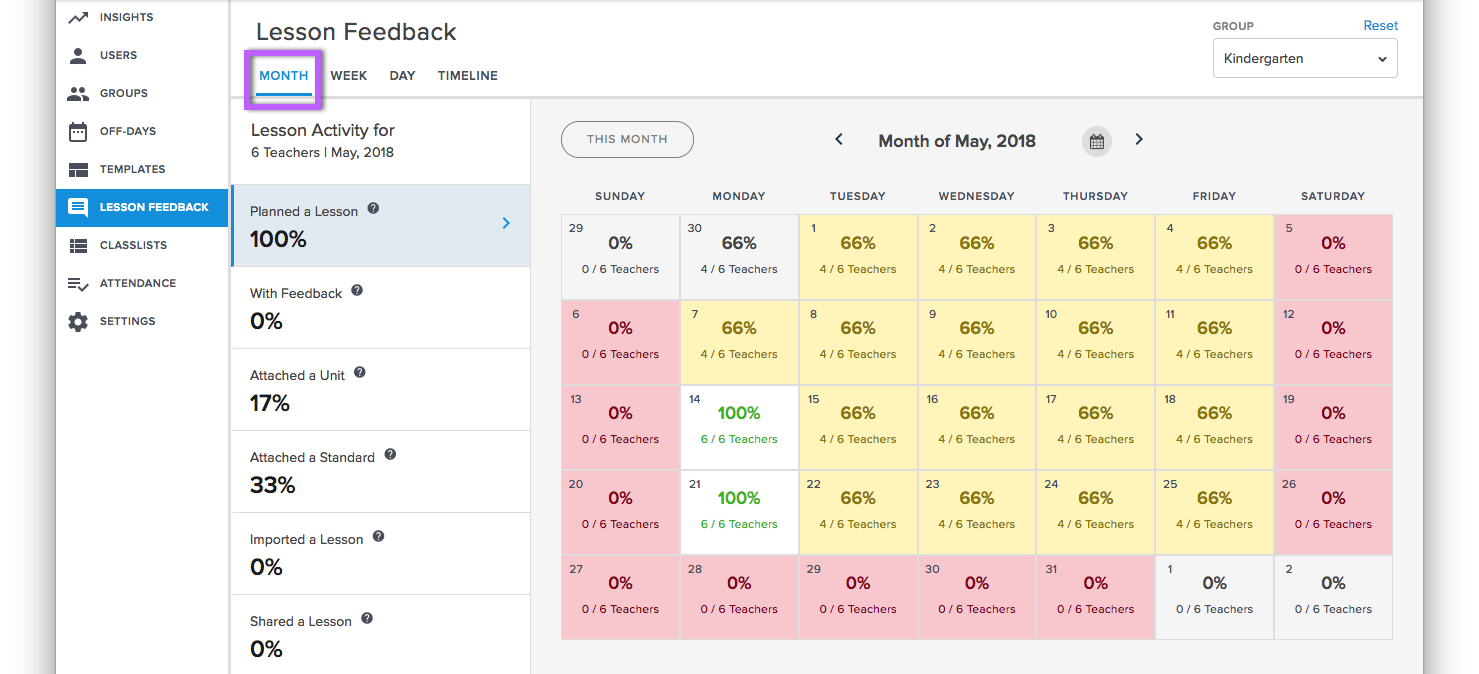 Step 4:
Select a Lesson Activity to review. All activities are displayed as a percentage of the school and/or group you've selected. The listed activities on the left show the value for the entire month. To see a specific activity broken down by date, select it from the list and you will see the specific date results within the calendar. 
Note: For a quick explanation or reminder to what each criteria is tracking, you can hover over the ? tool tip icon, as shown below.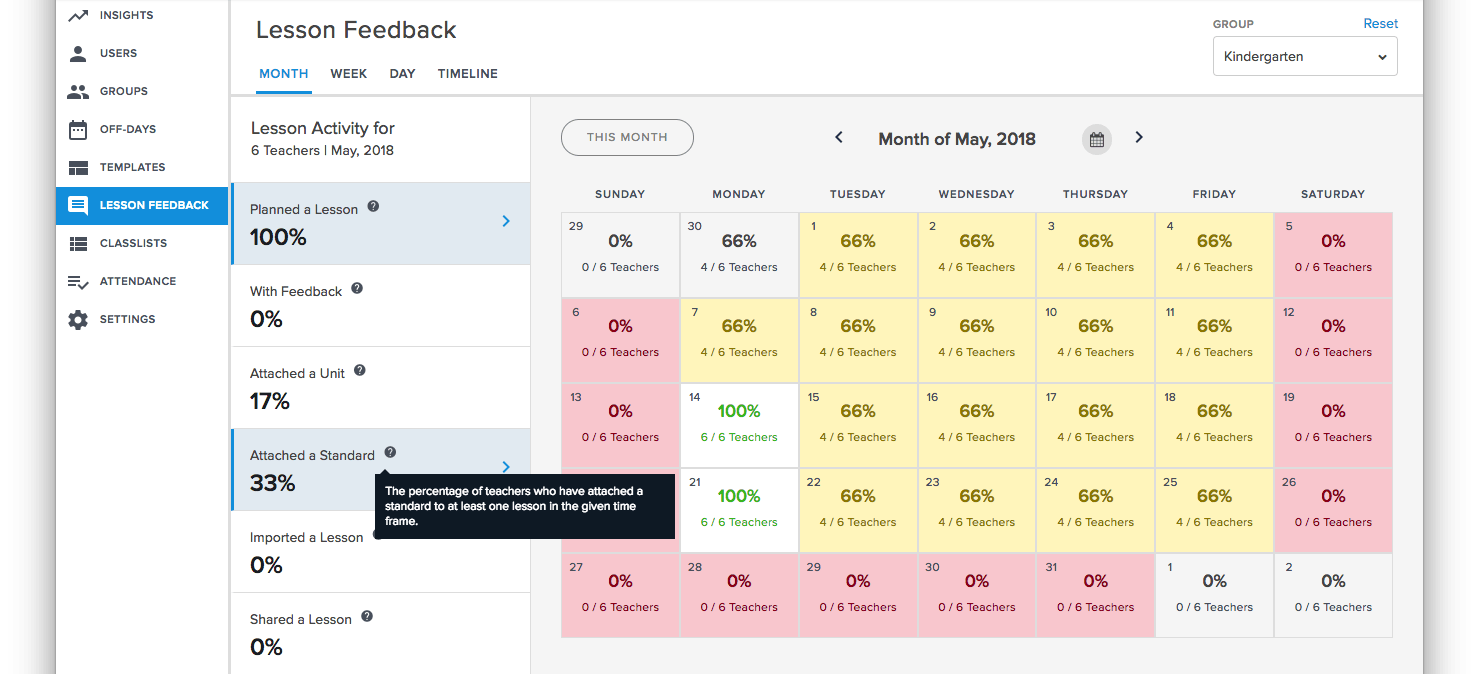 Step 5:
For a more detailed breakdown of a specific date, click the date within the calendar. Here you will see a list of the teachers within the School or Group you're reviewing, and exactly which criteria were completed for the Lesson Activities.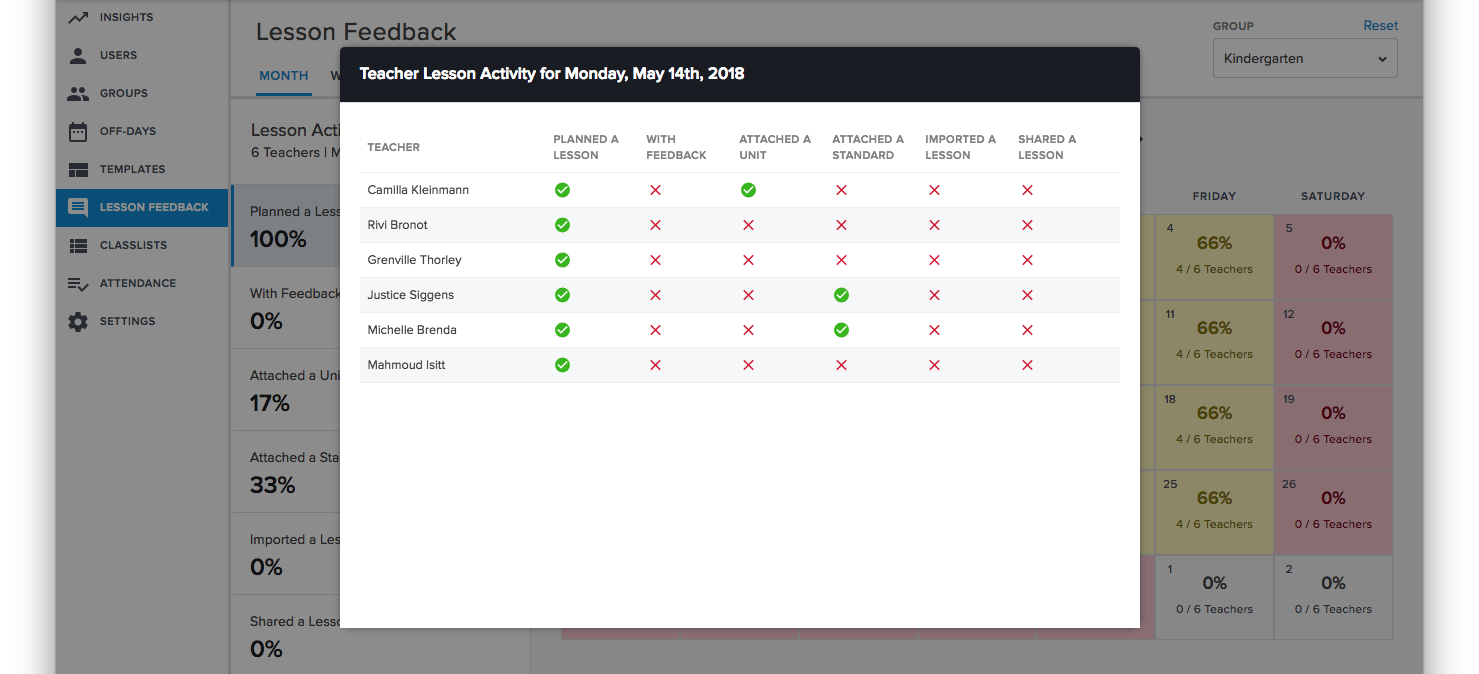 Step 6: 
In order to view the entire day of a particular teacher, select their name. This will bring you to the day view of the teacher to review in more detail.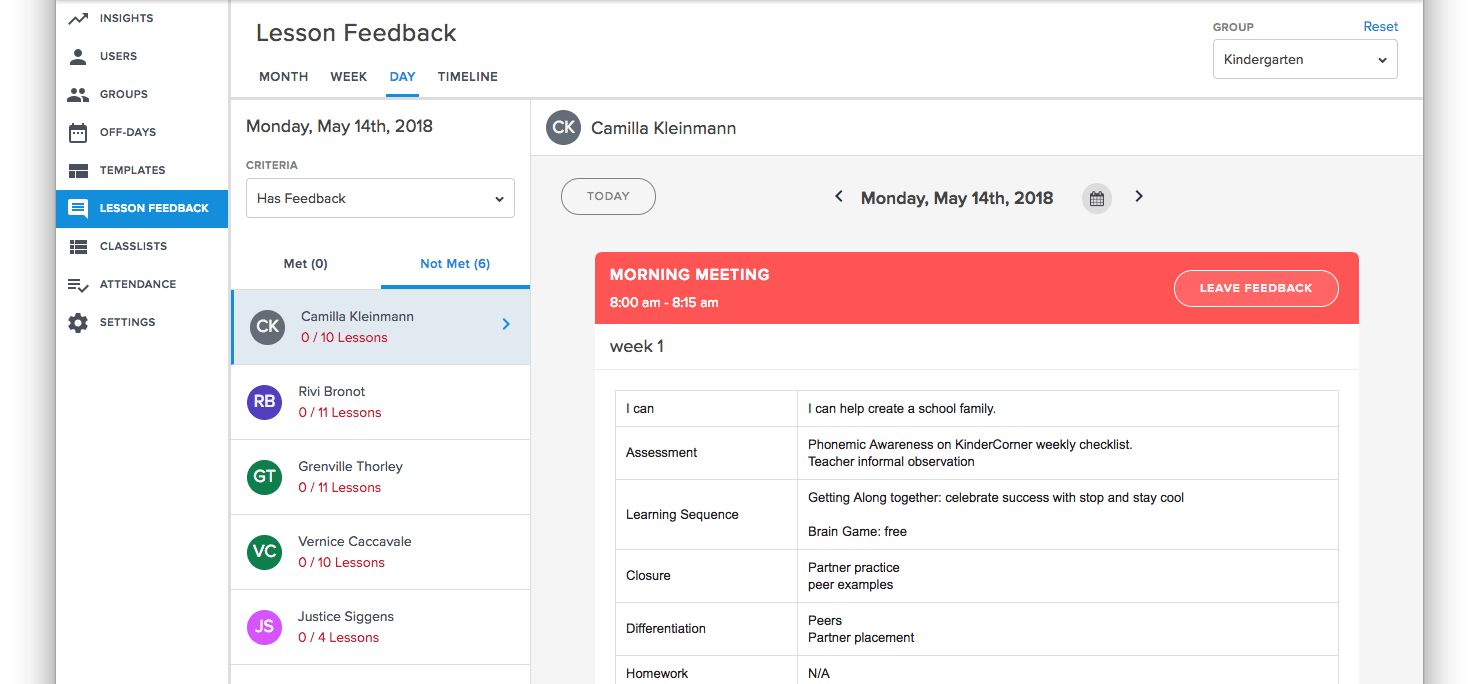 Note: The lesson activity will default to the Planned a Lesson criteria, but you can also leave feedback on empty lessons.
This feature is not yet available on mobile.
This feature is not yet available on mobile.