How do I monitor lesson activity through the Week View?
This is part of our Instruction Solution. You will not have this option if you are a free user.
Week view within Admin's Feedback feature is a powerful tool to review how your teachers are lesson planning. This article will give you a quick overview on how to view and use the Week view.
Step 1: 
Select Lesson Feedback in the Admin Menu.

Step 2: 
Select the School or Group you'd like to filter your results by. 

Step 3: 
Select the Week view tab.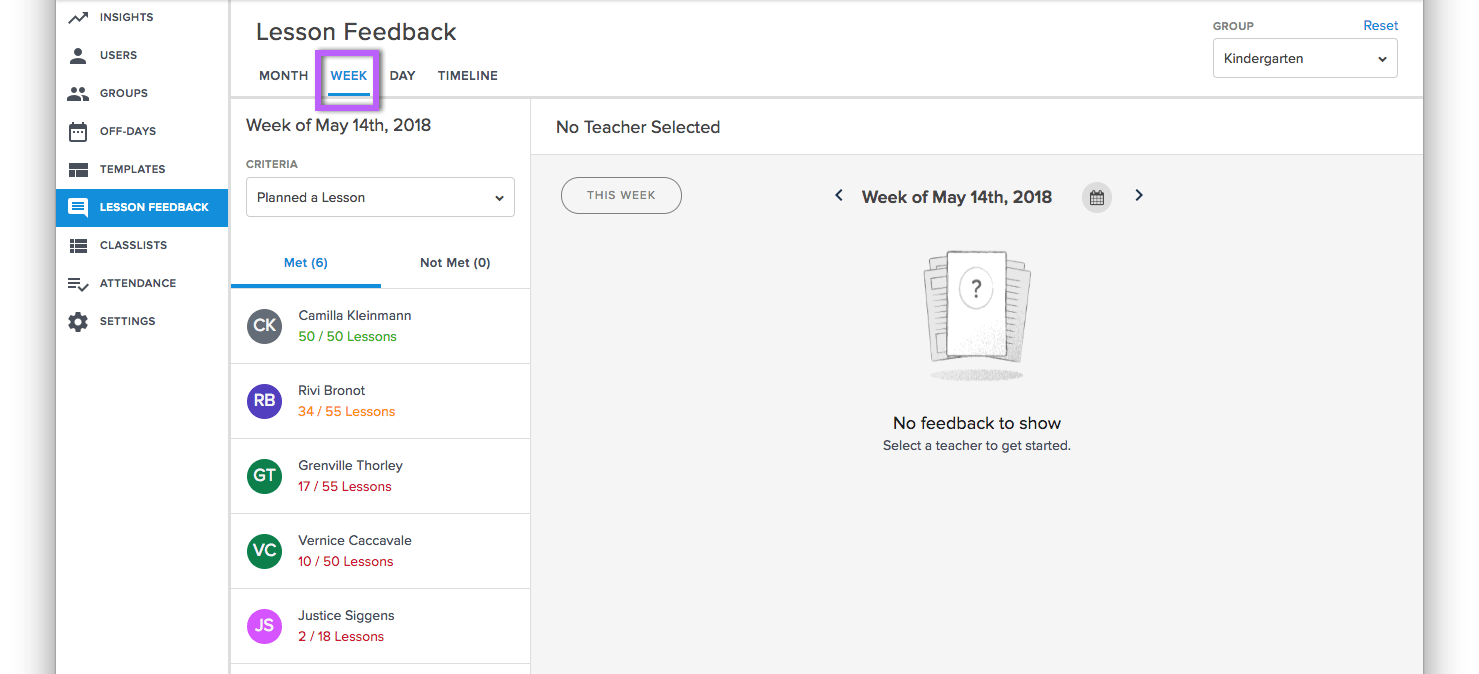 Step 4:
Here you will be able to see a list of the teachers in the Group and/or School selected. Select the name of the teacher who's week you would like to view.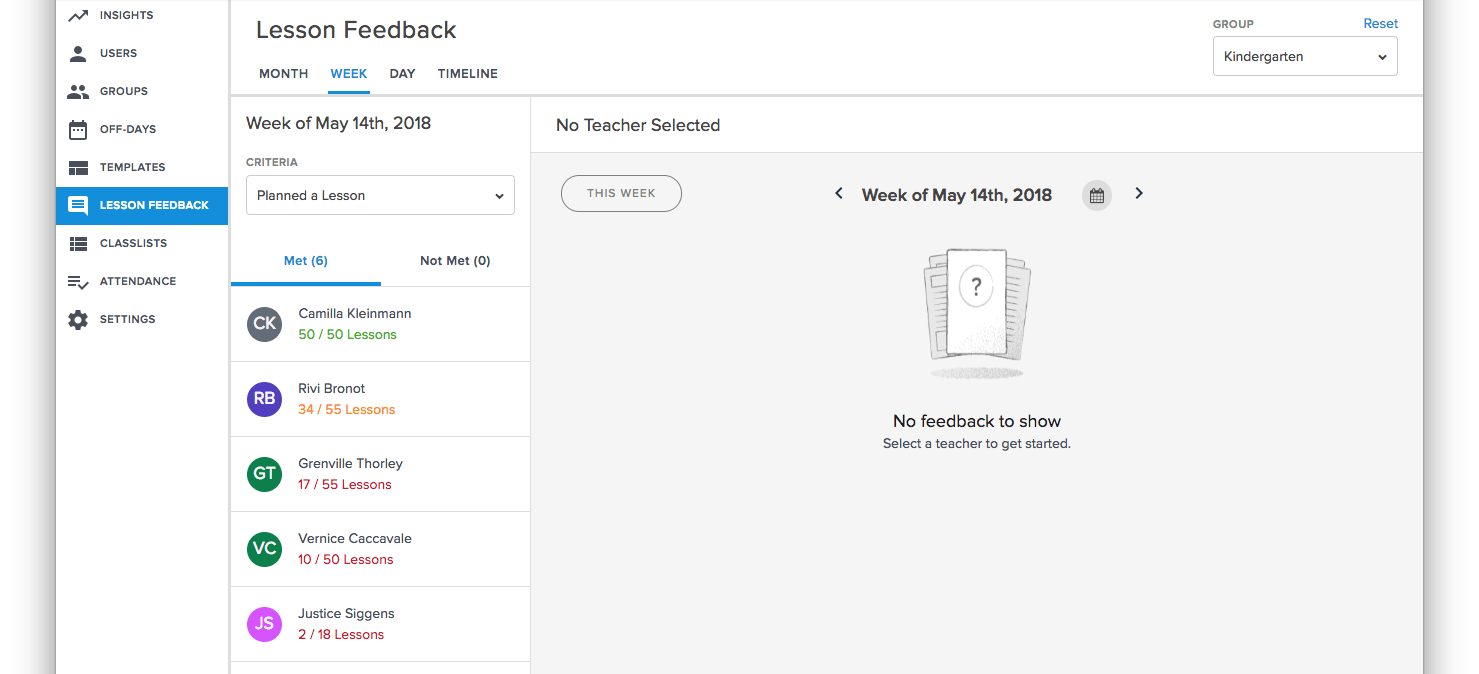 Note: The lesson activity will default to the Planned a Lesson criteria. The screenshot below is what a teacher with all of their lessons planned looks like.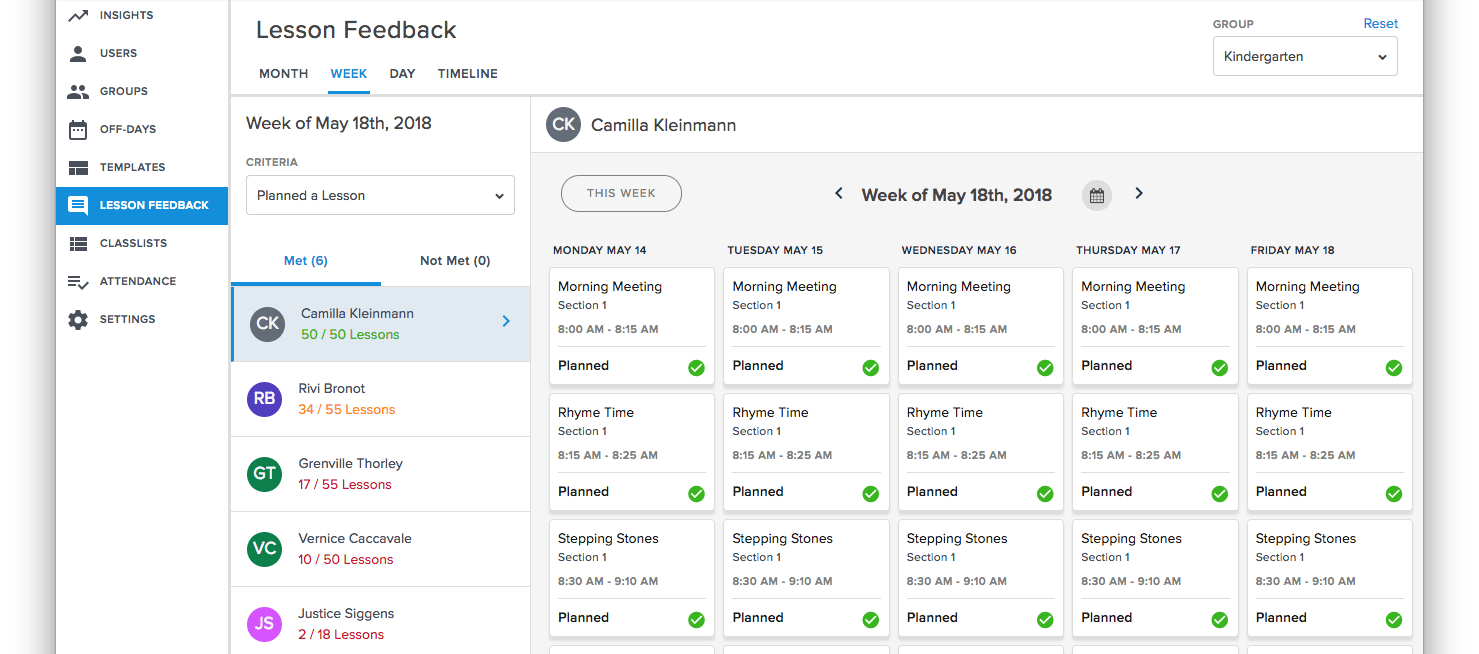 Another example would be the screenshot below, where only some of the lessons have been planned for the week.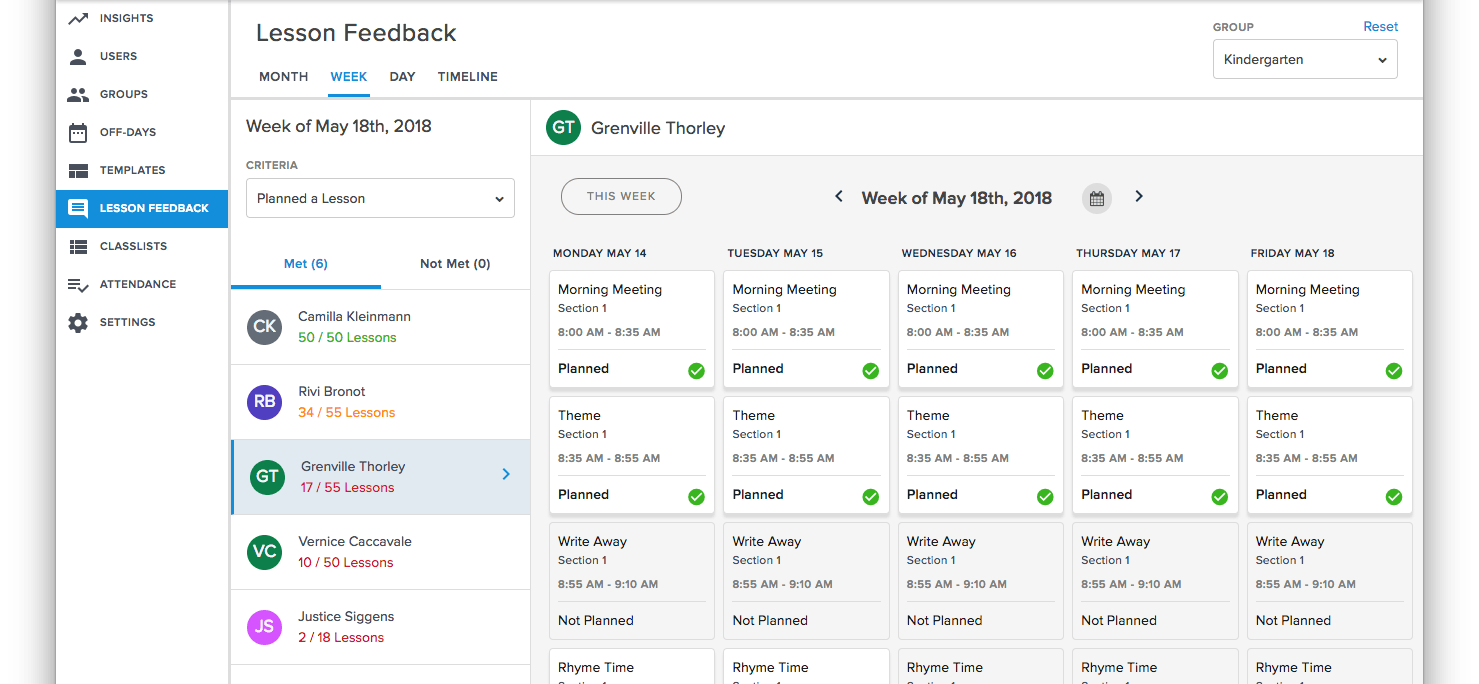 Step 5:
Select the Criteria dropdown in order to change which Lesson Activity you would like to review. These criteria are:  
Planned a Lesson: Teacher have planned at least one lesson
With Feedback: Teachers have received feedback at least once
Attached a Unit: Teachers have attached a unit to at least one lesson
Attached a Standard: Teachers have attached a standard to at least one lesson
Imported a Lesson: Teachers have imported at least one lesson from a colleague
Shared a Lesson: Teachers have shared at least one lesson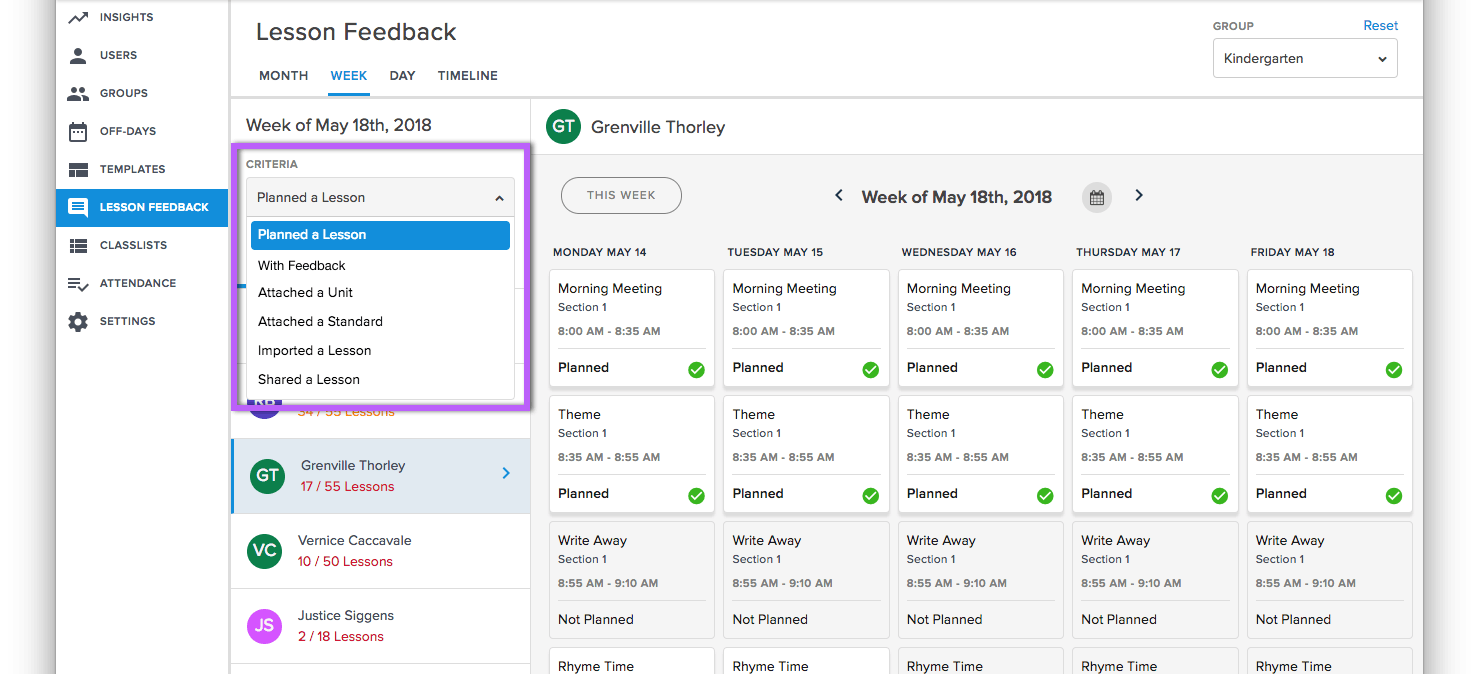 Step 6: 
Click the lesson to view the lesson in more detail, including the lesson plan. To leave feedback, select the Leave Feedback button.

This feature is not yet available on mobile.
This feature is not yet available on mobile.