A Guide to Navigation Changes in Chalk
We have updated our main navigation menu from being app-based (Planboard, Markboard, Attendance, etc.) to being designed around the common workflows that impact teachers and administrators. These changes will also make our navigation appear more consistent across different account types. While the content of the pages have seen few changes, the new navigation layout may take some getting used to.
Keep reading below to learn about the changes that are expected to take effect for all users starting October 31st, 2022.

Note: Depending on your subscription type, you may not have access to some of the features that are now visible.
Lessons

The navigation for the lesson planner has been renamed from "Planboard" to Lessons, and simplified from multiple drop-down menus into a single flattened menu that highlights the most frequently-used views for the planner.
The "Lesson Settings" page has also been removed, and the option for editing how off-days affect your rotation schedule has been relocated to the rotation editor on the Timetable page, where it should have more visibility and easier access for teachers.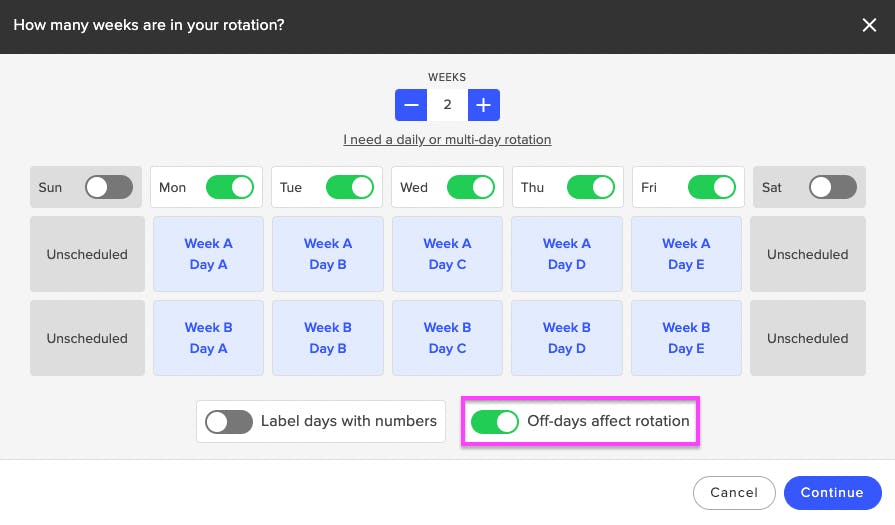 For more information about this setting, please read the following support article.
Curriculum
All accounts will now see Curriculum in order to make the navigation consistent across different account types. If your school has purchased the Curriculum solution, you will not encounter any changes. If your school does not have access to Curriculum, you will see information about our offerings for schools and districts with links to learn more.
Note: Curriculum is only available at the school or district level, it is not available for individual teacher use.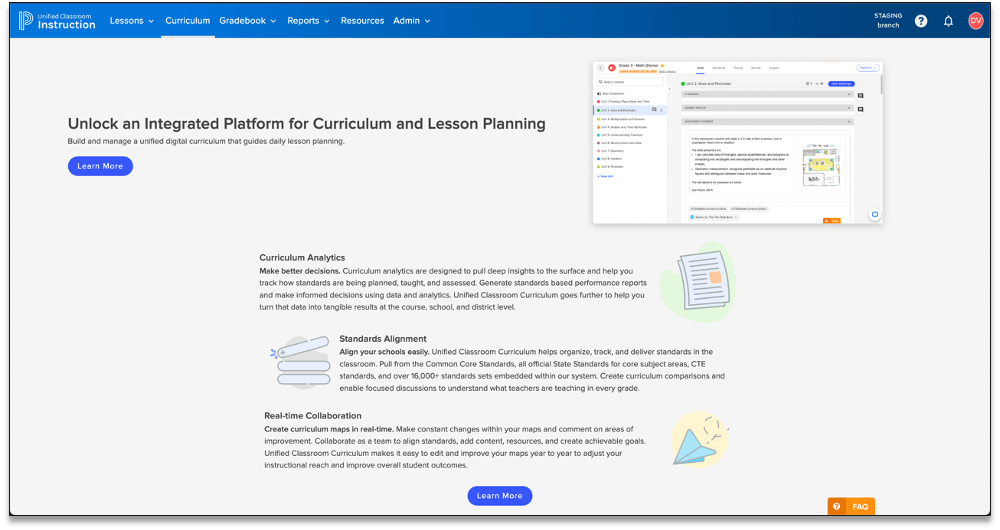 Gradebook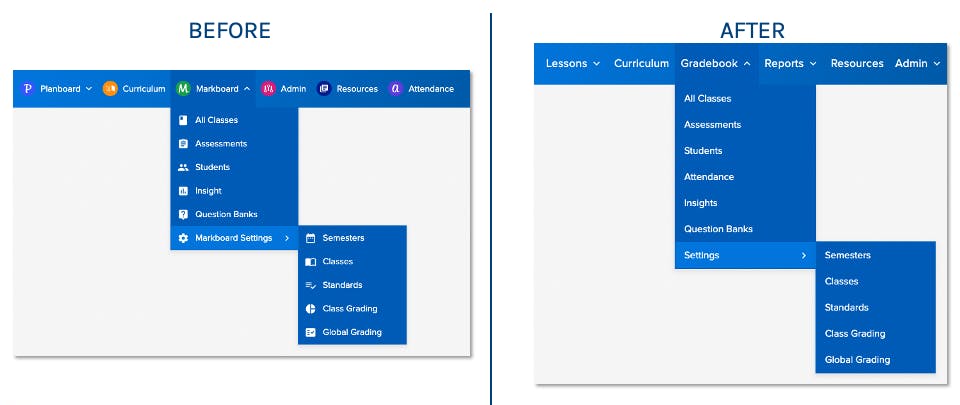 Since it shares so many components with Markboard, "Attendance" has been moved into the shared Gradebook menu.
Admin

The Admin option in the main navigation menu has changed from a single button to a drop-down menu that displays different options depending on the roles assigned to your account. Administrators can now easily access and give Lesson Feedback or access their institution's curriculum templates from the main navigation menu.
All schools with a paid Curriculum or Instruction solution will also transition to a new "Organization Settings" view that allows for bulk role assignment and curriculum ownership management.

For more information about the new Admin view, please read the following support article.
Profile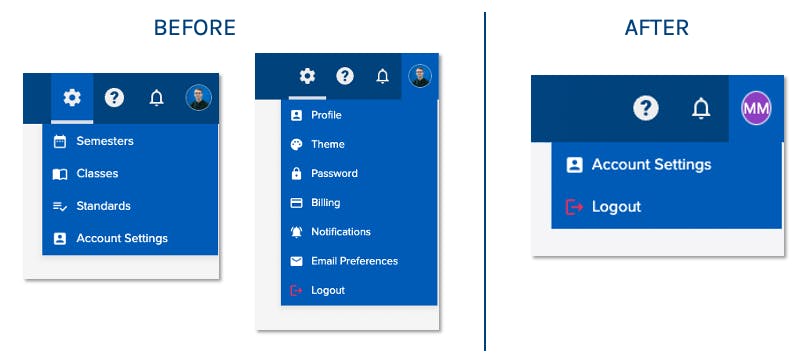 The "Settings" gear icon has been removed as all of its links are accessible from other menus that are more context-specific. As well, the Profile menu has been simplified to wrap all options into a single link, with further navigation unchanged within the "Account Settings".