How do I manage notifications about ongoing Conversations?
This is part of our Assessment Solution. You will not have this option if you are a free user.
When a student or guardian replies to your announcement or conversation, you will receive an email notification, with the ability to view the conversation in your gradebook, as well as an in-app notification located at the top right of your screen. Both of these options will take you to the Gradebook, where you can reply to conversations.
How do I manage my notifications?
You can disable conversation notification emails from your account page.
Step 1:
Open the Profile in the top-right corner, then click Account Settings.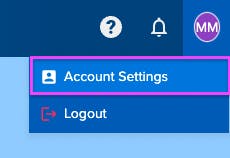 Step 2:
Click on the Email Preferences tab near the top of the page.

Step 3:
Make the necessary changes to your notifications settings, then click Save.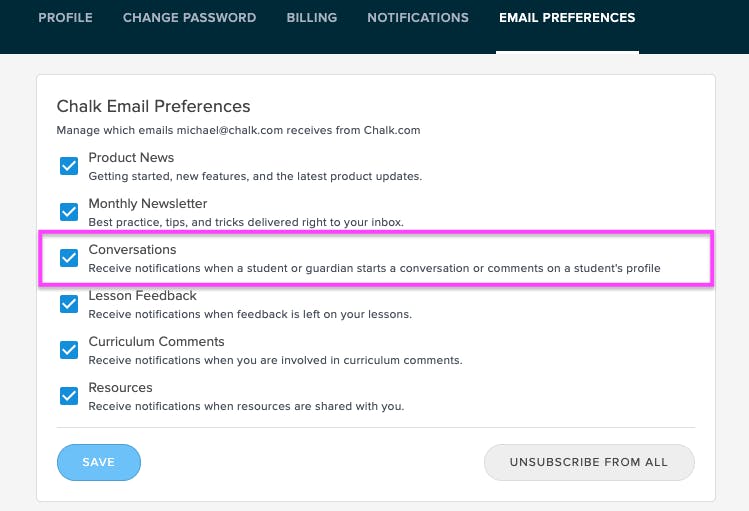 Assessment is not available on mobile.
Assessment is not available on mobile.