How do I save a PDF of multiple lesson plans?
Trying to export all your plans at the end of the year? Passing the torch to a new teacher? There are many reasons you may want to save multiple lesson plans! This article is a step by step guide on how to save your lesson plans in PDF format. 
Note: For instructions on how to save a PDF of all the lessons in a particular unit, please read this support article.
Step 1: 
Select the Week view in Planboard for the dates you would like to save.

Step 2: 
Click the Share button next to the date, then click Print/PDF.

Step 3: 
Select the Sections you would like to include on the PDF.
If you select the "All" option, it will include all lessons planned during that week. You will have the option to display the lessons in a table "Week Summary" format similar to the Week View, or the "Day by Day" option which will print the lessons similar to the Day PDF format, one day after another.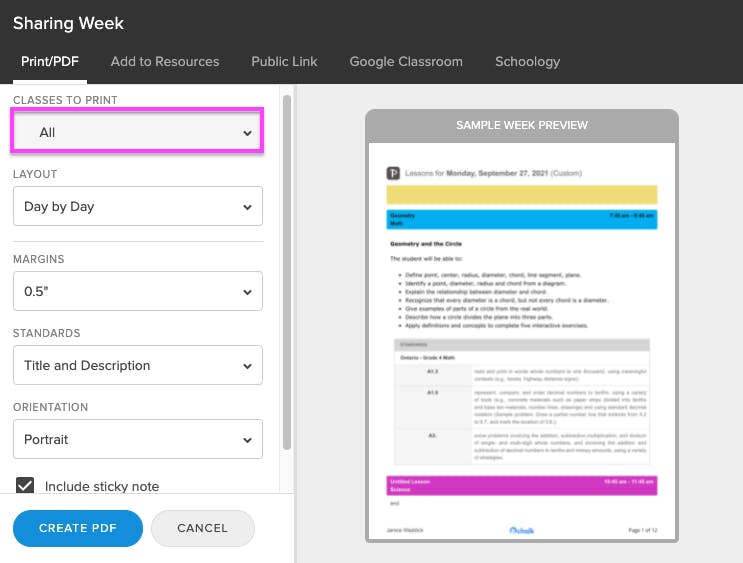 If you select just one section, you will have the option to select specific dates that you would like to include.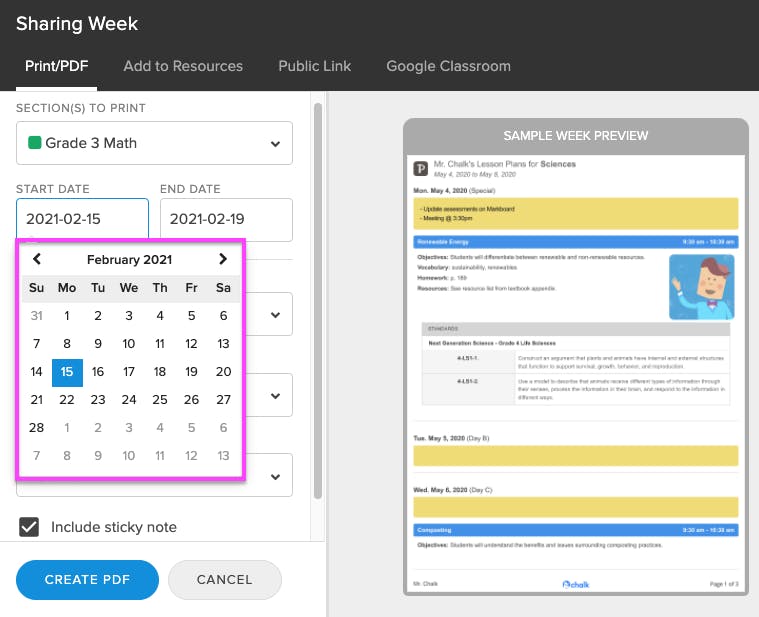 Step 4:
Select the settings of your PDF. This includes: 
Margins (size)
Standards/Expectations (Whether you'd like to include the full description or only the title of the code)
Orientation (Portrait or Landscape)
Include Sticky Note (yes or no?)
Whether to remember these settings for next time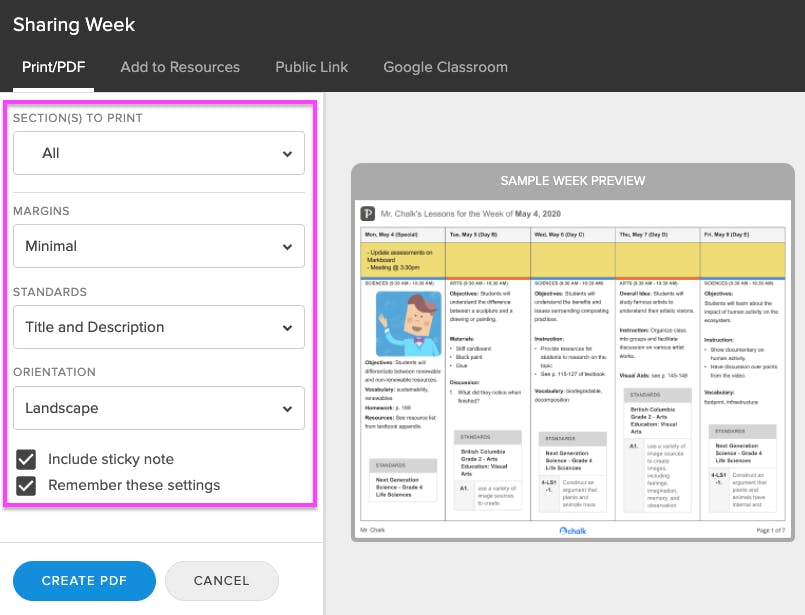 Step 5:
Click on the Create PDF button.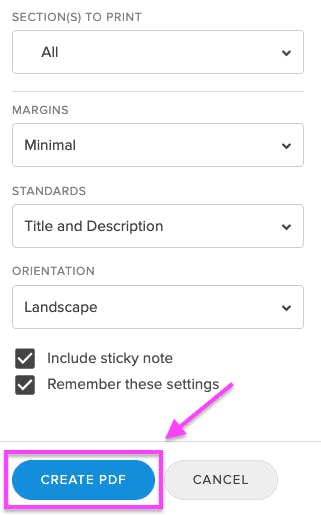 Note: If you receive a "Failed to load PDF document" error, it means the requested file is too large to generate. We recommend breaking the time frame up into smaller pieces to generate multiple PDFs.
Step 6: 
Download or print the PDF via the icons in the top right hand corner.

This feature is not yet available on mobile.
This feature is not yet available on mobile.