How do I print Daily Attendance and Attendance Summary?
In the Attendance app, you have the option of generating a PDF version of 'Daily Attendance' and/or Attendance Summary.   
Daily Attendance: generates an attendance record of your class over a custom date range.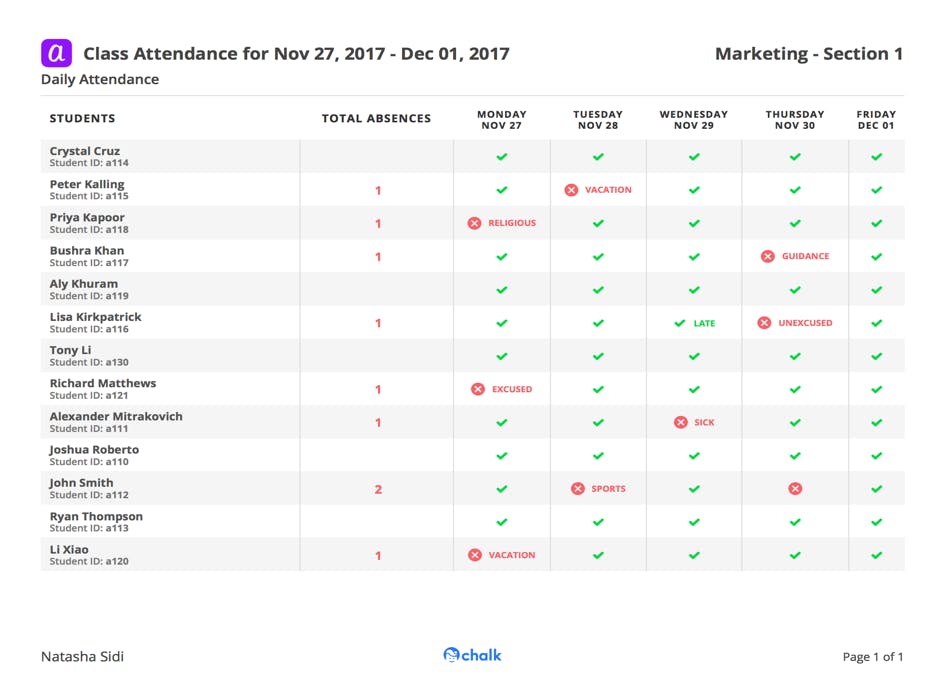 Attendance Summary: generates a report that includes total number of Absences, Lates and Other reasonings for each category and a total number associated with each reason over a custom date range.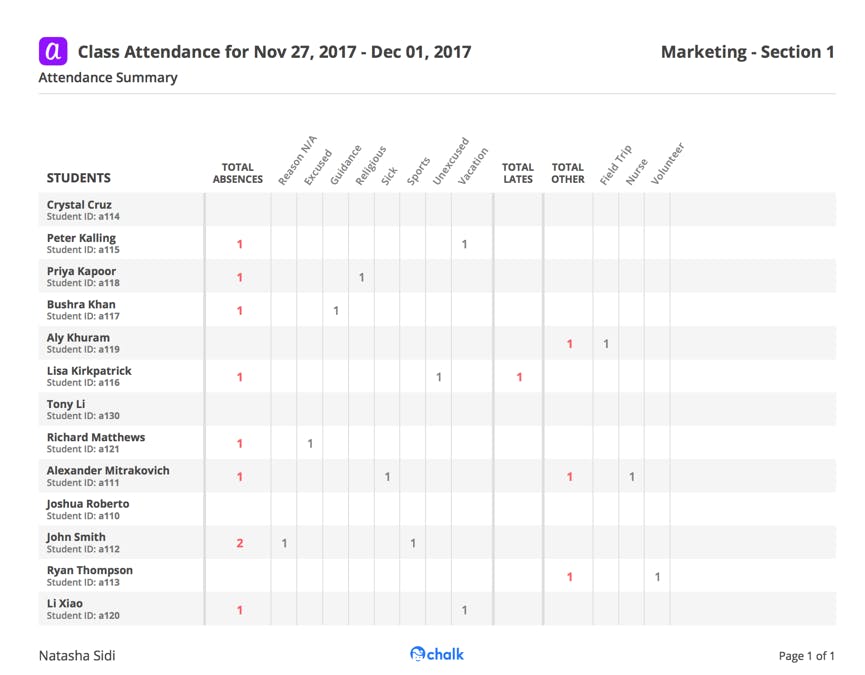 Follow these steps to print a Daily Attendance or an Attendance Summary.