How do I print lesson plans, timetable, and days/weeks?
In Planboard you can print any of the following:
Timetable
Individual Lessons
Multiple Lessons (from week view only)
Day/Week/Month View
Printing your Timetable
Step 1:
Navigate to your timetable in the menu found in the top left corner.
Step 2:
Use the print options shown in the image below.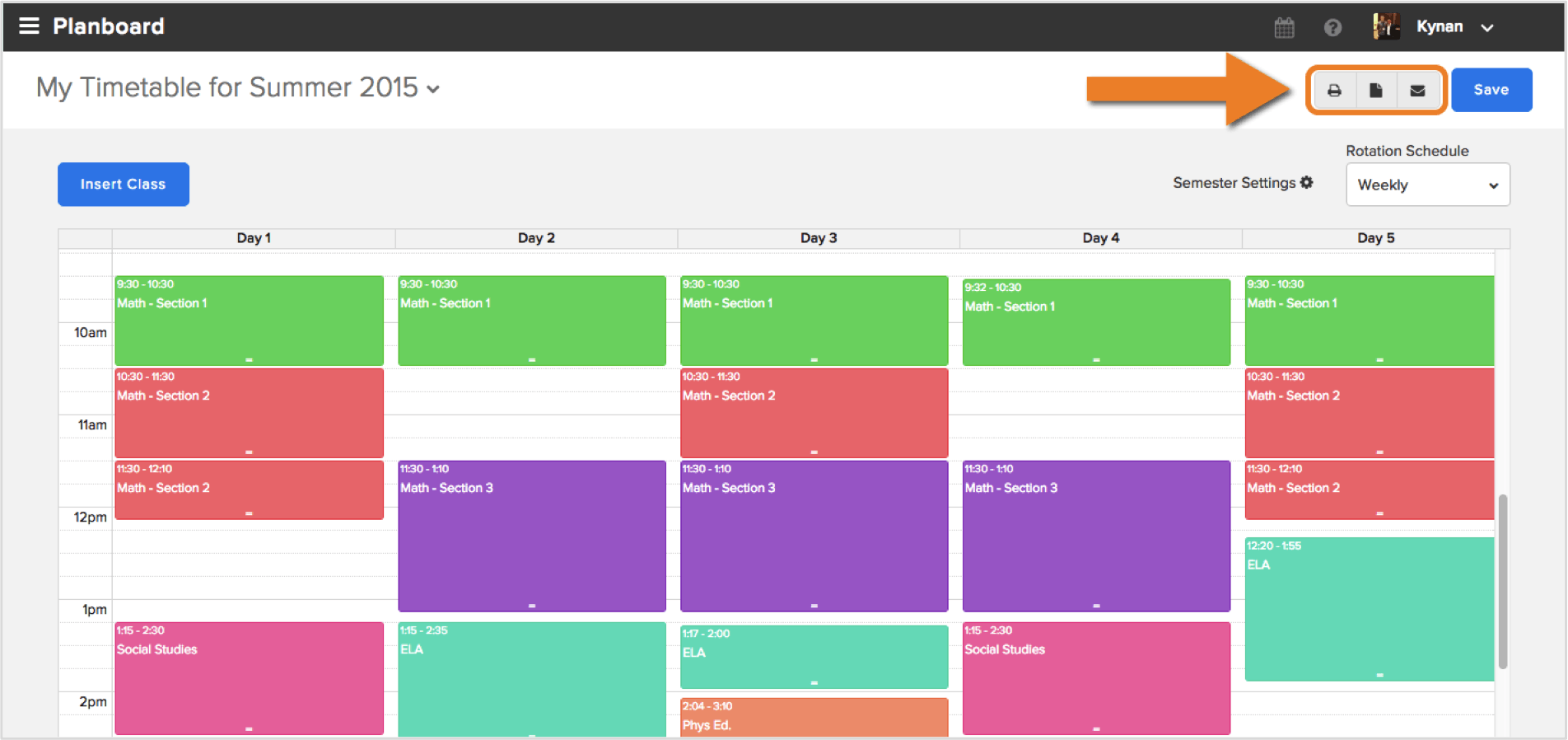 Printing Individual Lessons
Step 1:
Navigate to somewhere you can edit your lesson -- wherever you can edit, you can print (Day, Week or Unit views).
Step 2:
Once you're in the lesson you want to print use the 'Options' button in the top right of the lesson and choose PDF. From there you can print it or save it.

Printing Multiple Lessons
Step 1:
From the Week or Month view, select the print option in the top right corner.

Step 2:
A popup will appear with printing options, select the section you want to print from the Section(s) to Print drop down menu.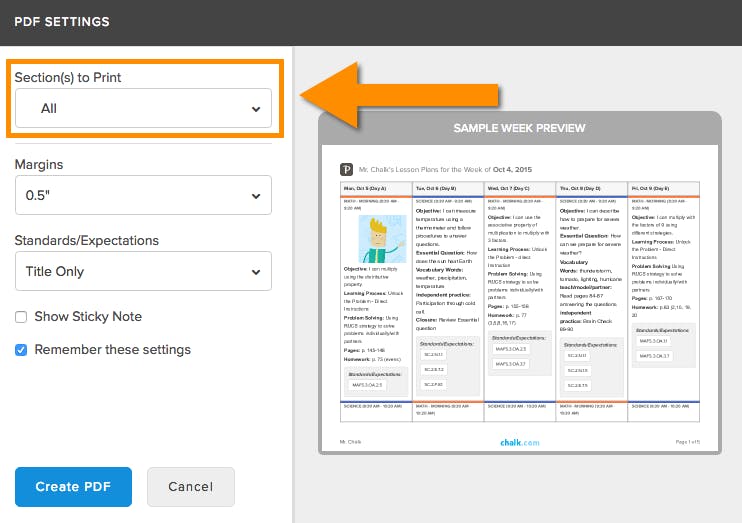 Step 3:
You should notice the sample on the right will update. You'll also see new options to choose a date range. Adjust the dates to print as many lessons as you need.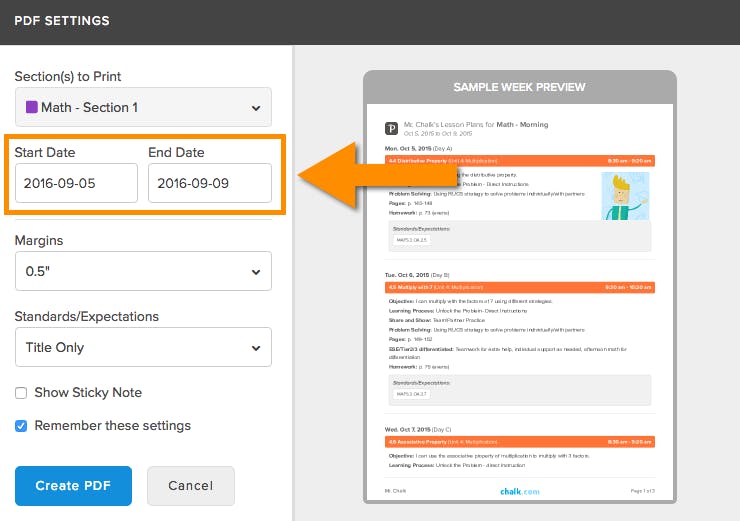 Printing Day/Week/Month Views
Step 1:
Start by navigating to the view you want to print using the options in the top right.
Step 2:
Select the Print button as shown below.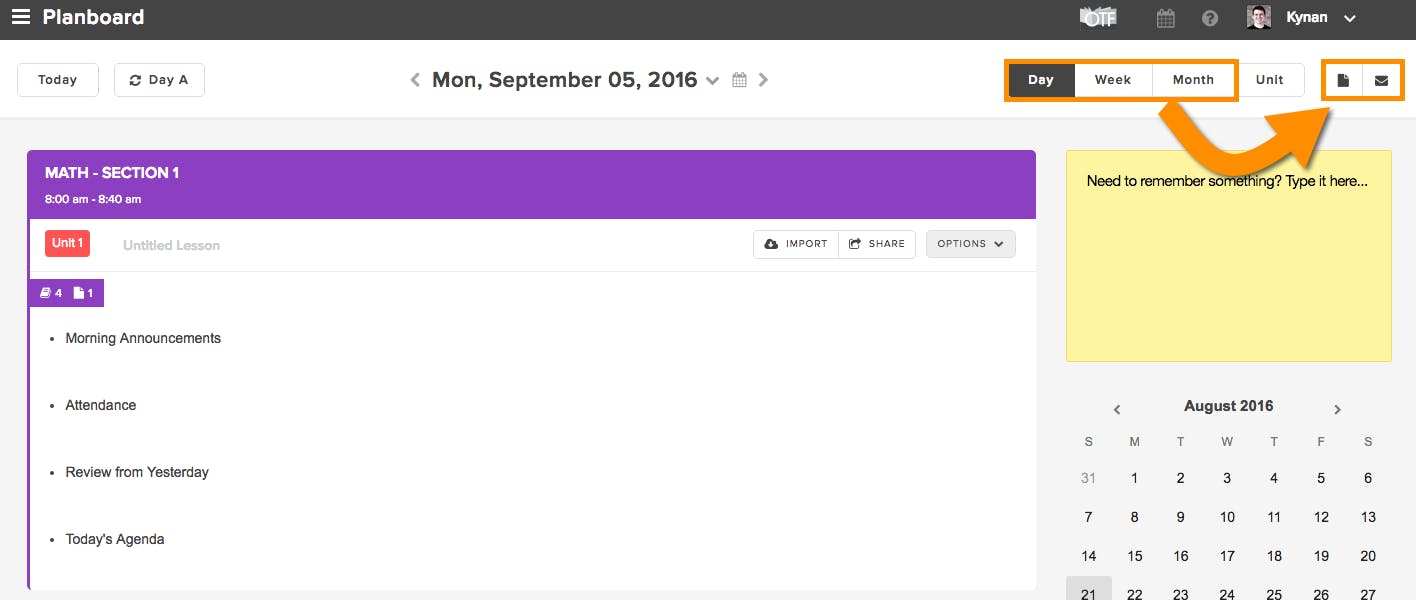 Note: To print the entire Week or Month view as you see it in Planboard, make sure the Section(s) to Print drop down is set to All.