How do I print Student Access Codes?
This is part of our Assessment Solution. You will not have this option if you are a free user.
You can print Student Access Codes in the Gradebook. These unique individual codes allow your students and their parents to be able to set up their respective student and parent access accounts.
How do I adjust how many students I want to print codes for?
Step 1:
Once you've clicked the "Print Access Codes" button, you will have the option to change things in the Settings dialogue window.
Step 2:
You have the option of printing the Student Access Codes for the entire class or for individual students by clicking on the Select Students button.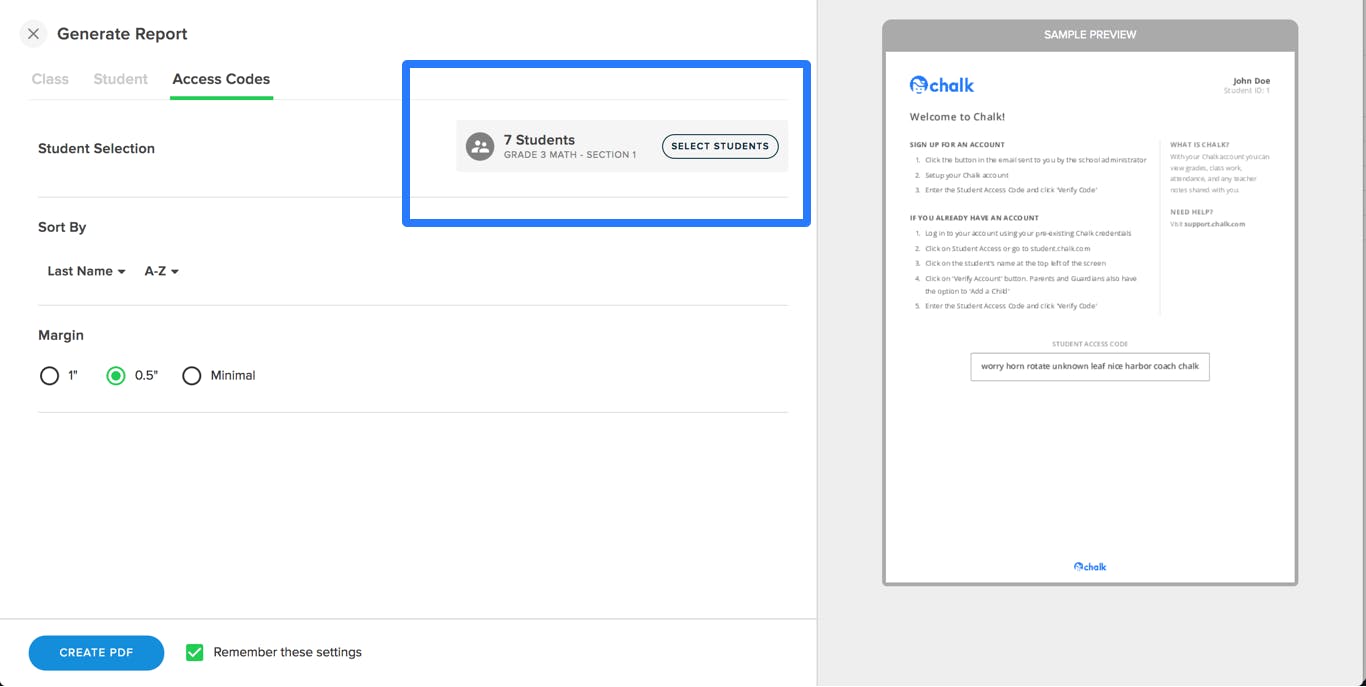 Assessment is not available on mobile.
Assessment is not available on mobile.