How do I resend a Student/Guardian Email Invitation to an individual student?
This is part of our Assessment Solution. You will not have this option if you are a free user.
This article is a guide to help you re-send an invitation for Student Access to an individual student or guardian.
Step 1: 
Select Classlists from the side Admin Menu.
Step 2:
In the Student Roster, hover over the Student who requires their Access Code. Select the Edit button that appears under the Action column.

Step 3:
In the pop-up that appears, select the Re-Send Invite Email button. The student should receive their email in the next few minutes. If it does not appear in their inbox, urge the student refresh the page and to check their spam or junkmail. If the student's guardian also has Chalk access, there will be a Re-Send Invite Email button under the Guardian Access section as well.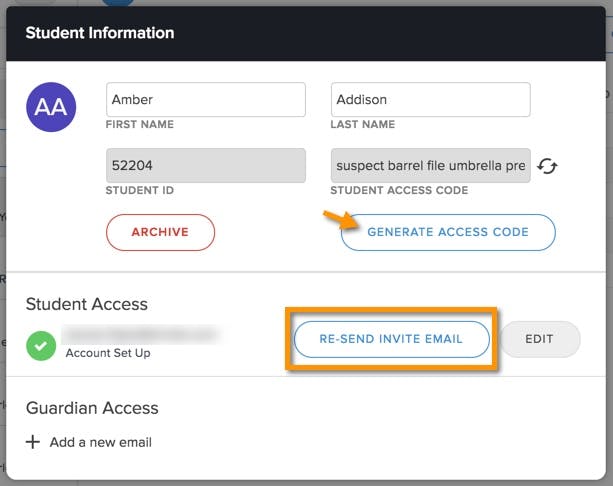 Note: As shown by the arrow in the screenshot above, you may also generate another Access Code PDF for the student if they have misplaced theirs. 
Assessment is not available on mobile.
Assessment is not available on mobile.