How do I reuse a past semester's content?
Sometimes when you start a new school year, your timetable looks similar or maybe even the same as past school years you've taught. You can re-create an existing semester's timetable and classes to help save you valuable time in your year over year setup. Copying a previous semester will also reassign any lesson templates, standards, and curriculum maps that were previously assigned to those classes, and you will have the option to copy over lesson and assessment content as well.
The following support article will show you how to copy a previous semester when creating a new planner. For information on how to copy all lesson, unit or assessment content from one class to another, please read this support article.
Step 1: 
Open the Lessons menu at the top of the page, then click Semesters.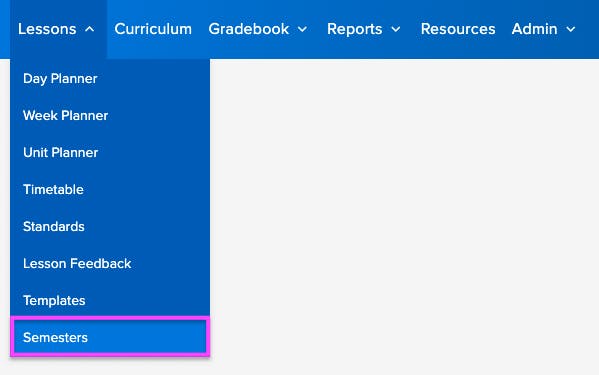 Step 2:
This will bring you to the Semesters page, where you can see the list of your previous semesters. Click the + Add Semester button.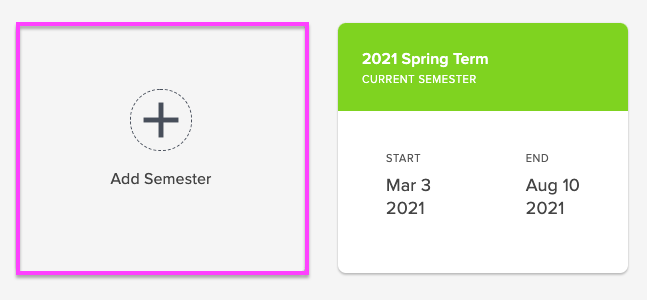 Step 3:
Fill out the form with the appropriate data, including the name of your new semester and the start and end dates. Click Next when finished.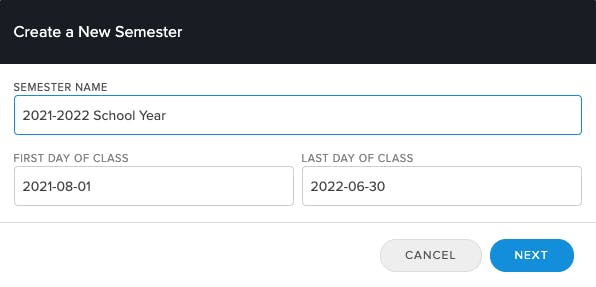 Step 4:
You will be given an option to create a new semester or copy a previous semester. Click on the Copy a previous semester option.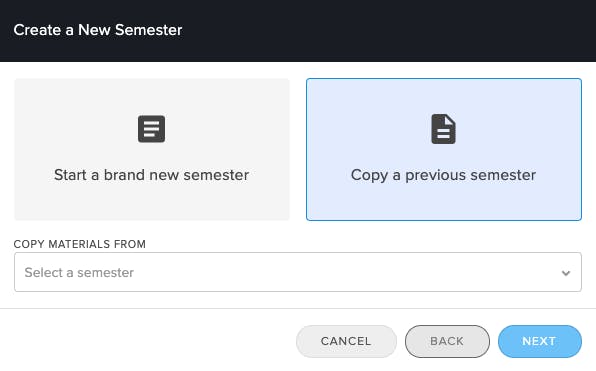 At the bottom, there will be a drop down menu for you to select the previous semester with the classes and timetable you would like to copy. Select a semester, then click Next.

Step 5:
Select which classes to be copied into your new semester and whether or not to copy over units, lessons, or assessment data. You can find more information about what can be copied over below.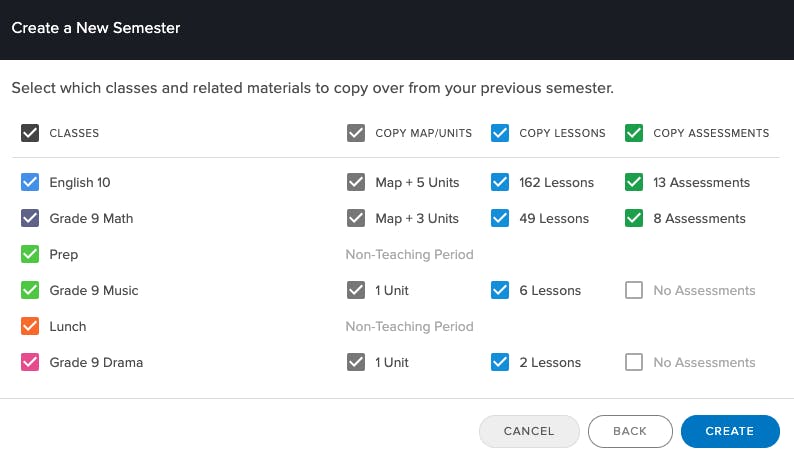 Step 6:
Click Create and it will begin the copying process for the classes and materials you specified.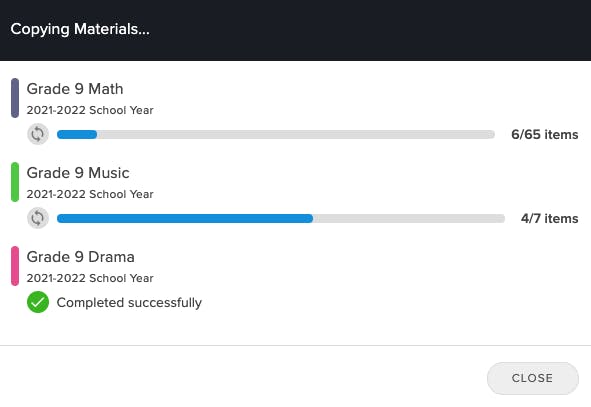 The copy will continue after you close this window, so you may perform other actions in your account while it processes. You may even edit your Timetable for the new semester to accommodate changes in your schedule, but any edits made to lessons or assessments while copying takes place may result in an unsuccessful copy.
Step 7:
You will receive a notification when the content has finished copying!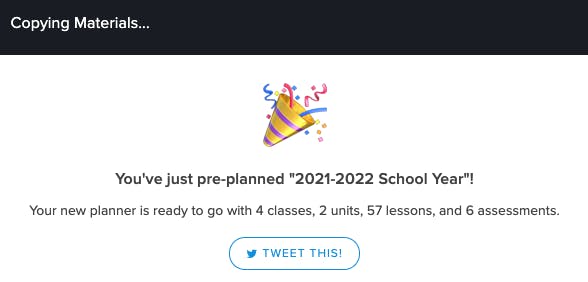 The following content will be copied over:
If including units...
Units and their content
Assigned standards
Attached curriculum maps (if your school is subscribed to our

Curriculum

solution)
If including lessons...
Lesson plan content
Lesson plan attachments
Assigned standards
If also copying units, any units assigned to lessons
If including assessments…
'Out of' mark
Assessment weight
All Categories from the original section are brought over, and categories existing in the new section will get overwritten.
Original due dates will remain the same (remember to change due dates only once the assessments have been copied over successfully).
If your school is subscribed to our

Assessment

solution, you will have the option to change the visibility on assessments so that they do not appear in student and guardian feeds.
Note: Students will not be copied over with assessments, but can be enrolled through the class list in the Gradebook.
This feature does not currently exist in the iOS Planboard application.
This feature does not currently exist in the Android Planboard application.