How do I review past feedback that has been left for me?
This is part of our Instruction Solution. You will not have this option if you are a free user.
This article will guide you on where you can review past feedback within the lesson planner, in order to review what has been said and implement it in your planning for the future! 
Step 1:
Open the Lessons menu at the top of the page, then click Lesson Feedback.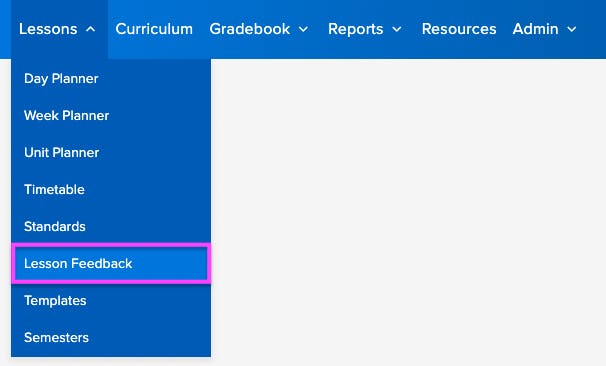 Step 2:
This will bring you to the Feedback page within your account. It will automatically have a feed of the most recent feedback left for you.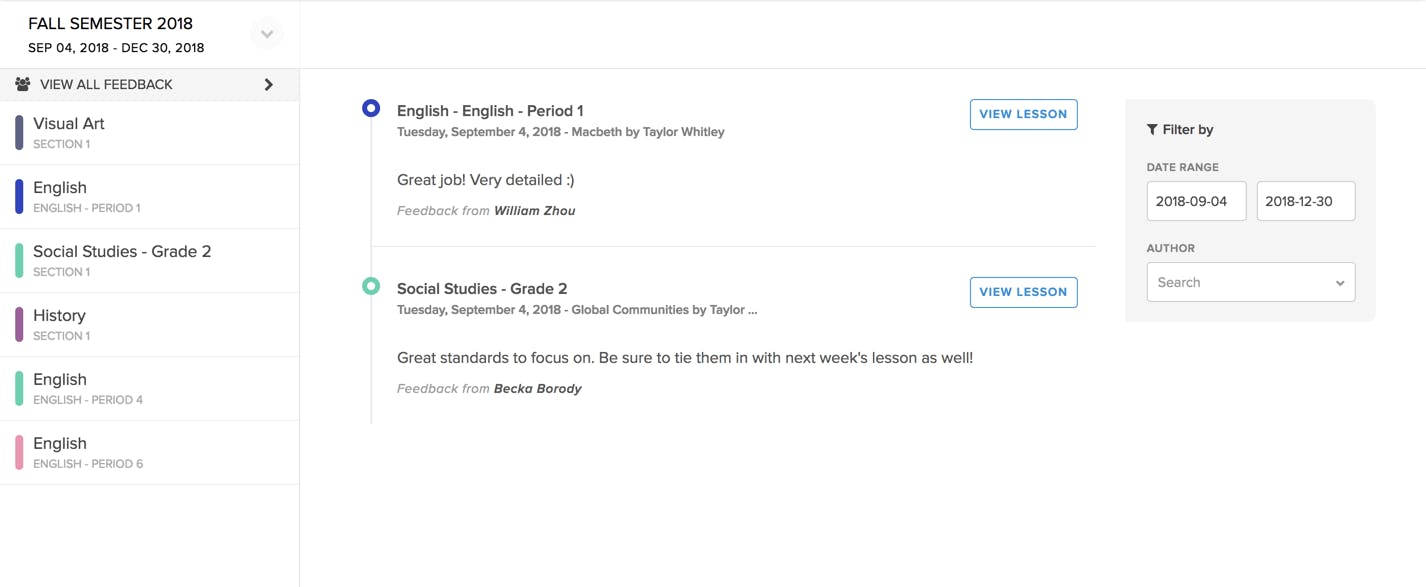 Step 3:
You may filter the feedback you're viewing on the side. The first dropdown option will show the semester you're viewing. If you select this, you will see the other semesters in your account as well. You will also be able to filter by classes you teach.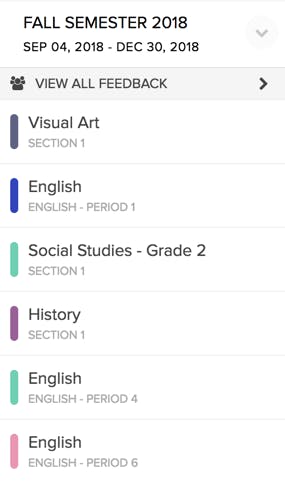 Step 4: 
You may also filter your feedback by a date range, or a specific admin who authored the feedback.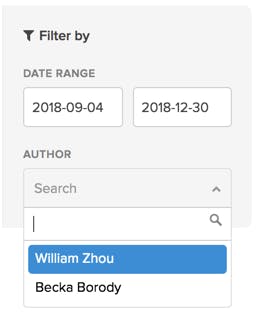 Step 5: 
To view the specific lesson plan that an admin has reviewed, select the View Lesson button to open it within a pop-up window. 

This feature is not yet available on mobile.
This feature is not yet available on mobile.