How do I save and share lesson plans with Resources?
This article will show you how to share lessons with other teachers who are within your school's paid Chalk subscription. 
Note: You may only share lessons if your school or team has a paid subscription with Chalk.
Step 1:
Open a lesson via Day or Week Planner that you would like to share.  
Step 2:
Select the Share button within the lesson window.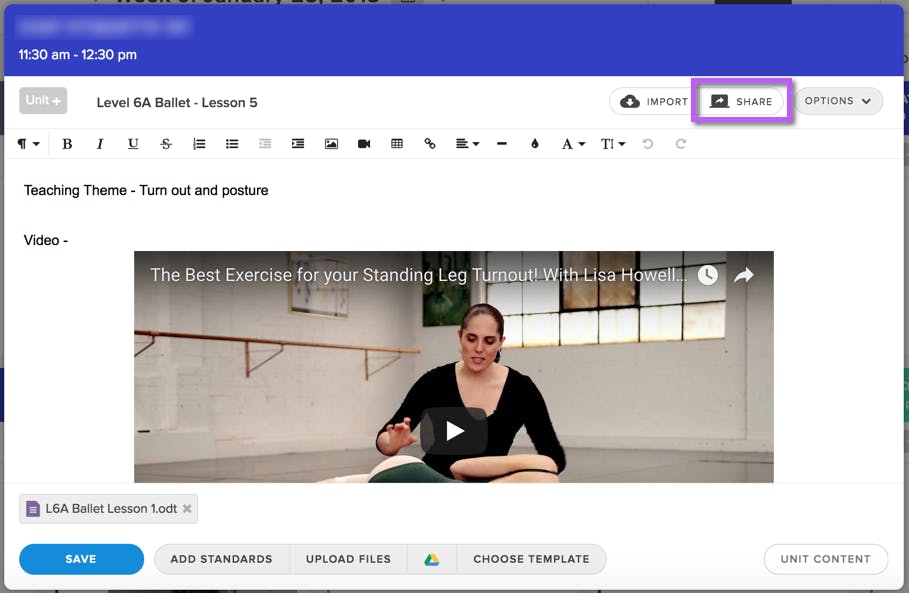 Step 3: 
Type the email address of a colleague in your school or team and click Share. This will send the lesson plan to their Resources. You can also enter the name of your school, group or team into the sharing field to share the lesson with all members.
You can save your lessons in your own Resources for future use by sharing with yourself. To do this, simply click the Add to Resources button in the bottom-left corner of the window.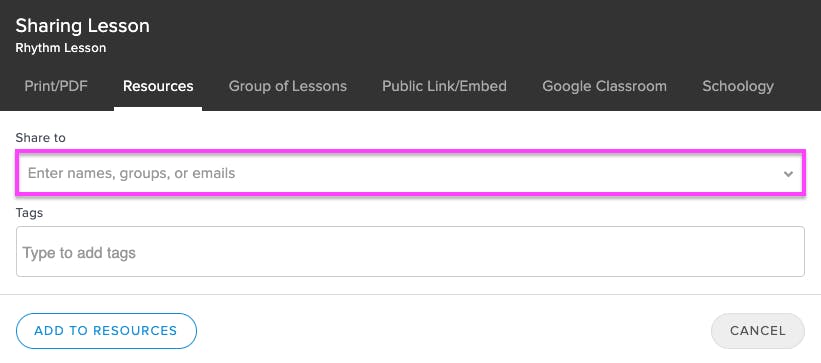 Helpful Tip: For easy organizing within Resources, add tags to your lessons before sharing. You and your colleagues will be able to search by tags to effectively sort your lessons. You can edit the tags on your lessons at any time by viewing your shared lessons in Resources or by clicking the "Share" button in the lesson editor.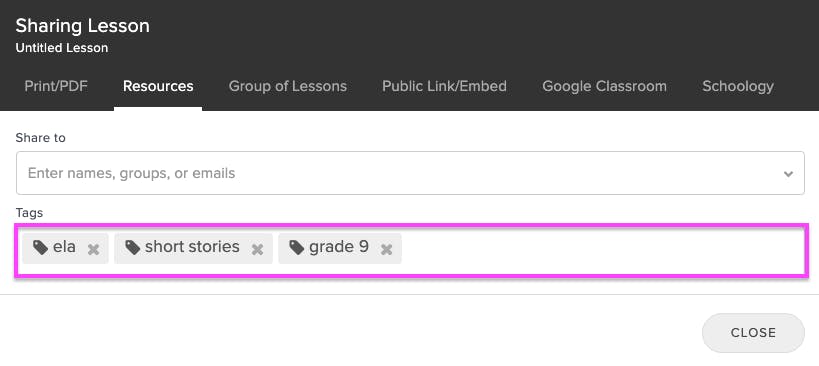 This feature is not yet available on mobile.
This feature is not yet available on mobile.