How do I save multiple lesson plans to Resources?
Resources acts as storage for lesson plans and other content that you may wish to save for future use. To save multiple lesson plans or entire units to Resources is an easy process that takes a few minutes. 
Step 1:
From the Day or Week Planner, click the Share button next to the date, then click Add to Resources.

Alternatively, you can click the Share button within the lesson editor, then click the Group of Lessons tab.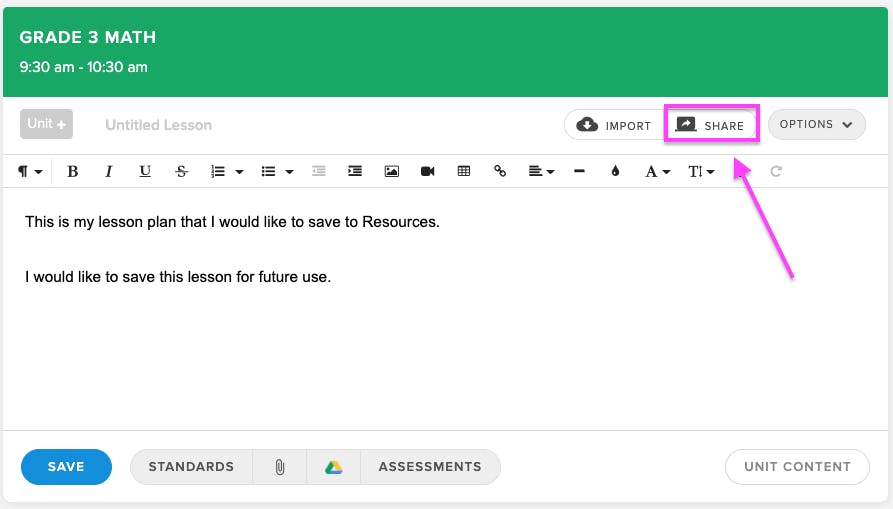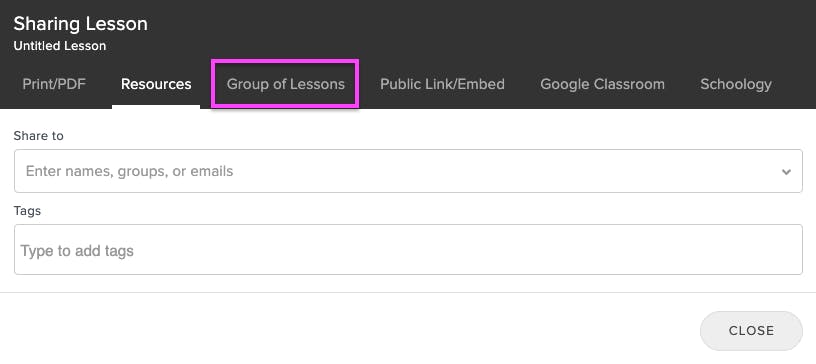 Step 2: 
Here you can use the various fields to select which lesson plans you would like to copy.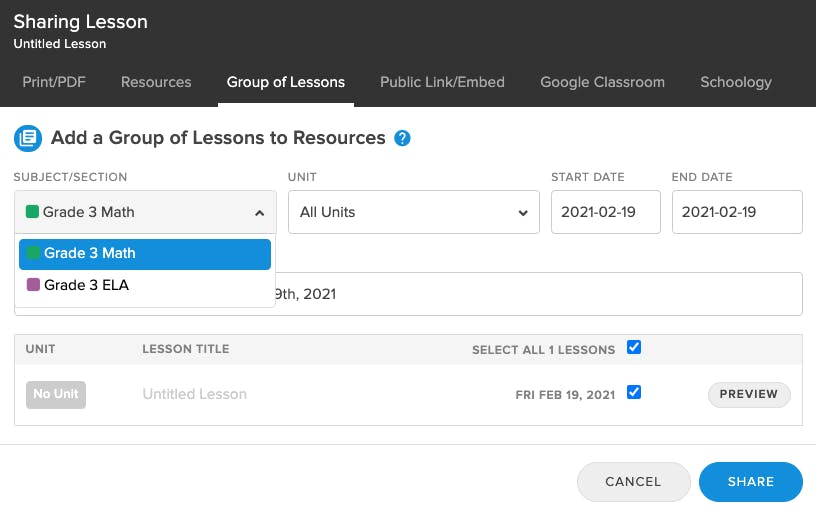 Note: You are not limited to sharing one week's worth of lessons at a time. You can use the Start Date and End Date options to expand the date range in which you are selecting and copying lessons.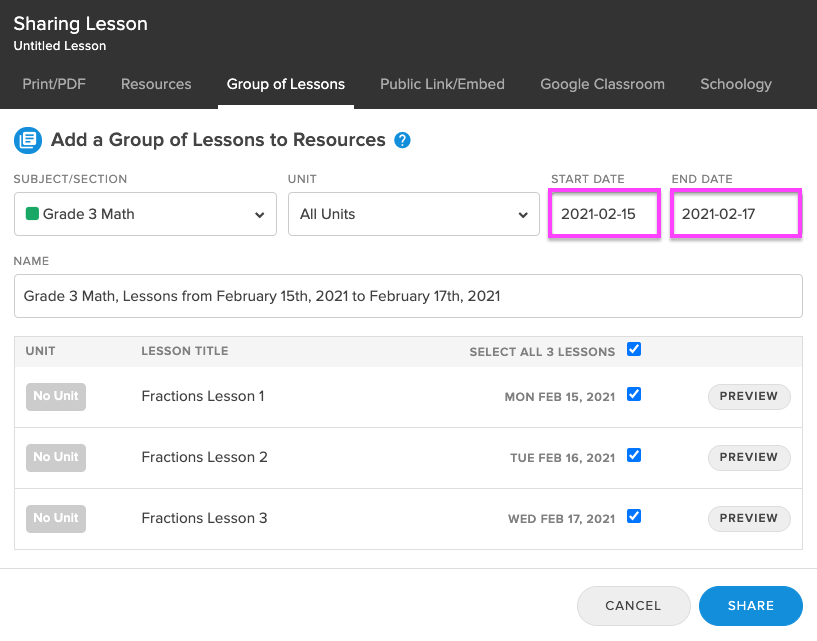 Note: You can change the name of your Group of Lessons to better organize them for your needs.
Step 3: 
Once you've finished selecting the name, unit, start and end dates you can select the lessons you want to save to Resources and click the Share button at the bottom of the pop-up window.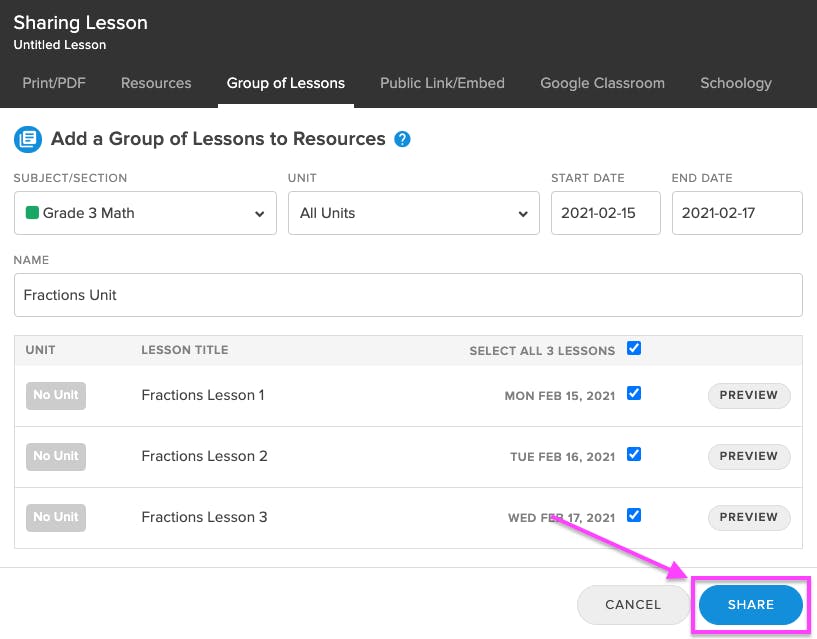 Step 4:
Once you have selected the Share button, another pop-up window will appear. Click the Add to Resources button in this window.

Helpful Tip: For easy organizing within Resources, add tags to your lesson group before sharing. You will be able to search by tags to effectively sort your lessons. You can edit the tags when sharing your lessons, or when editing your shared lessons in Resources.

Step 5: 
The window will display that you have saved this lesson group to Resources.
Note: It will say it has been "shared", but it has only been shared with you.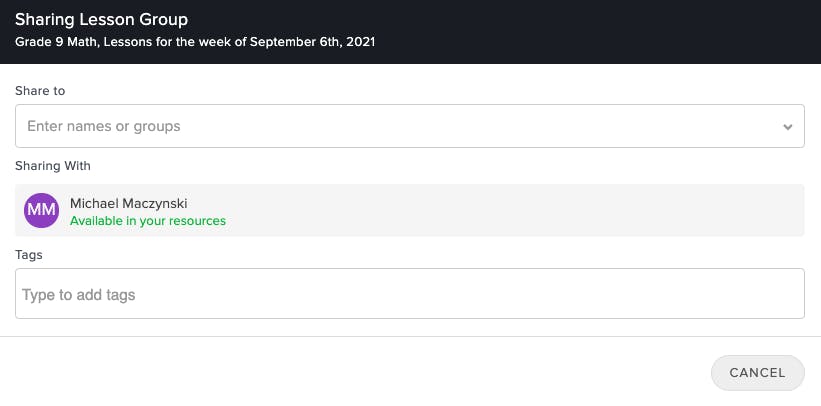 Now that your resources have been shared, you can navigate to the Resources page from the clicking the Resources button inside the menu at the top of the page. 

When on the Resources page, you can toggle to the Lesson Groups view and there, you will find your new Lesson Group. 

This feature is not yet available on mobile.
This feature is not yet available on mobile.