How do I save a PDF of my day's lesson plans?
There are many reasons you may want to save your day's lesson plans! This could be to share via email with a colleague or peer, provide to a substitute teacher while away, or print for your offline records. This article is a step by step guide on how to save your lesson plans in PDF format. 
Step 1: 
Open the Lessons menu at the top of the page, click Day Planner, then use the calendar to navigate the date you would like to save.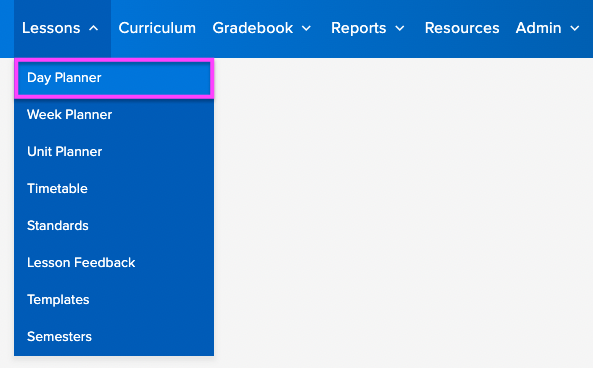 Step 2: 
Click the Share button next to the date, then click Print/PDF.

Step 3: 
Select the settings of your PDF. This includes: 
Margins (size)
Standards (Whether you'd like to include the full description or only the title of the code)
Orientation (Portrait or Landscape)
Include Sticky Note (yes or no?)
Whether to remember these settings for next time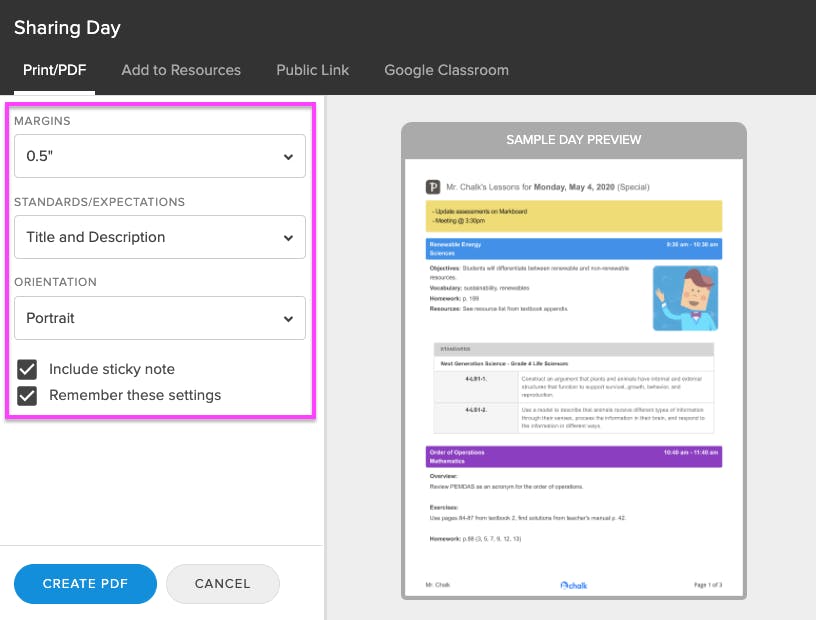 Step 4:
Click on the Create PDF button.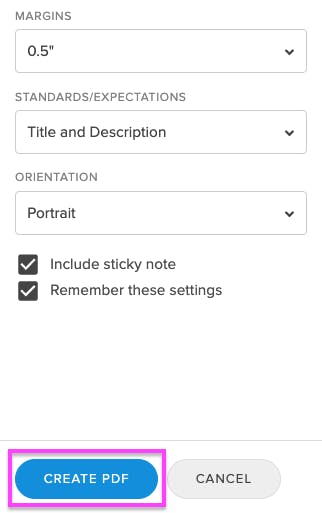 Step 5: 
Download or print the PDF via the icons in the top right hand corner.

Step 1: 
Tap on the lesson you wish to share.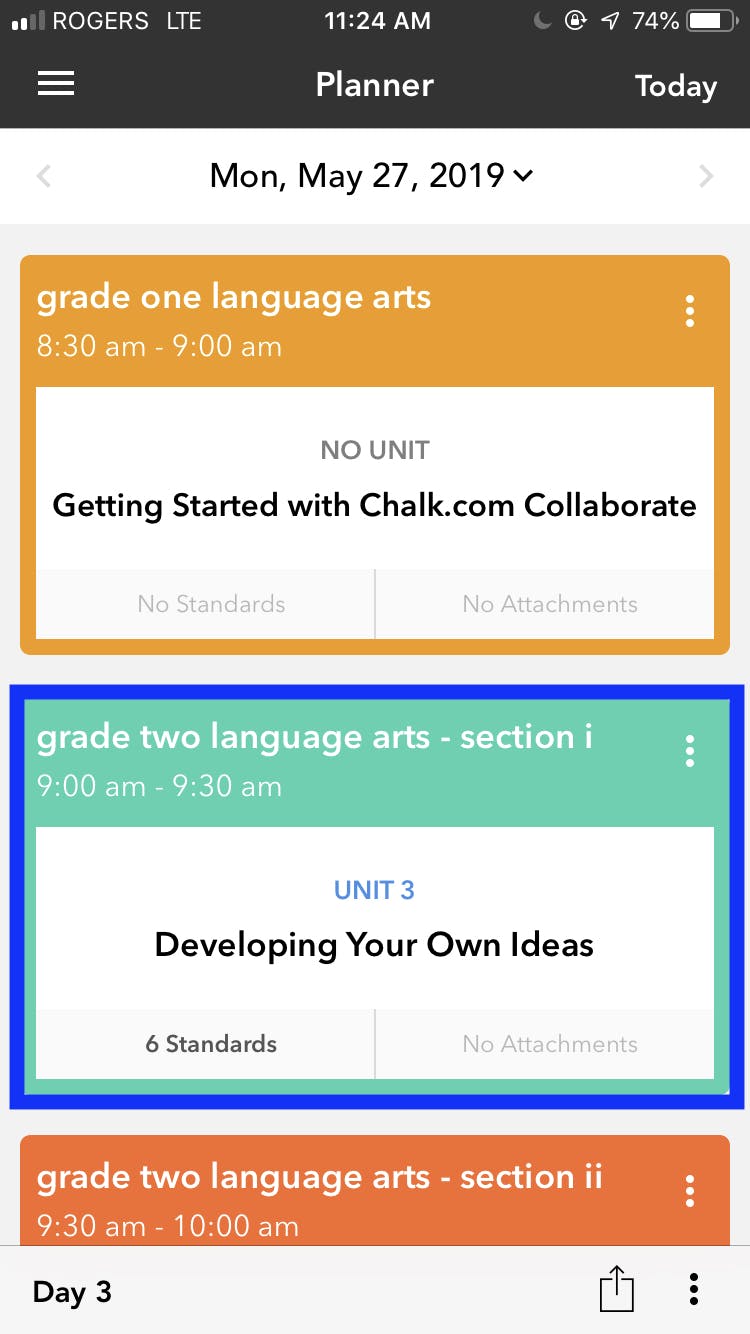 Step 2: 
Tap the Share icon in the bottom toolbar.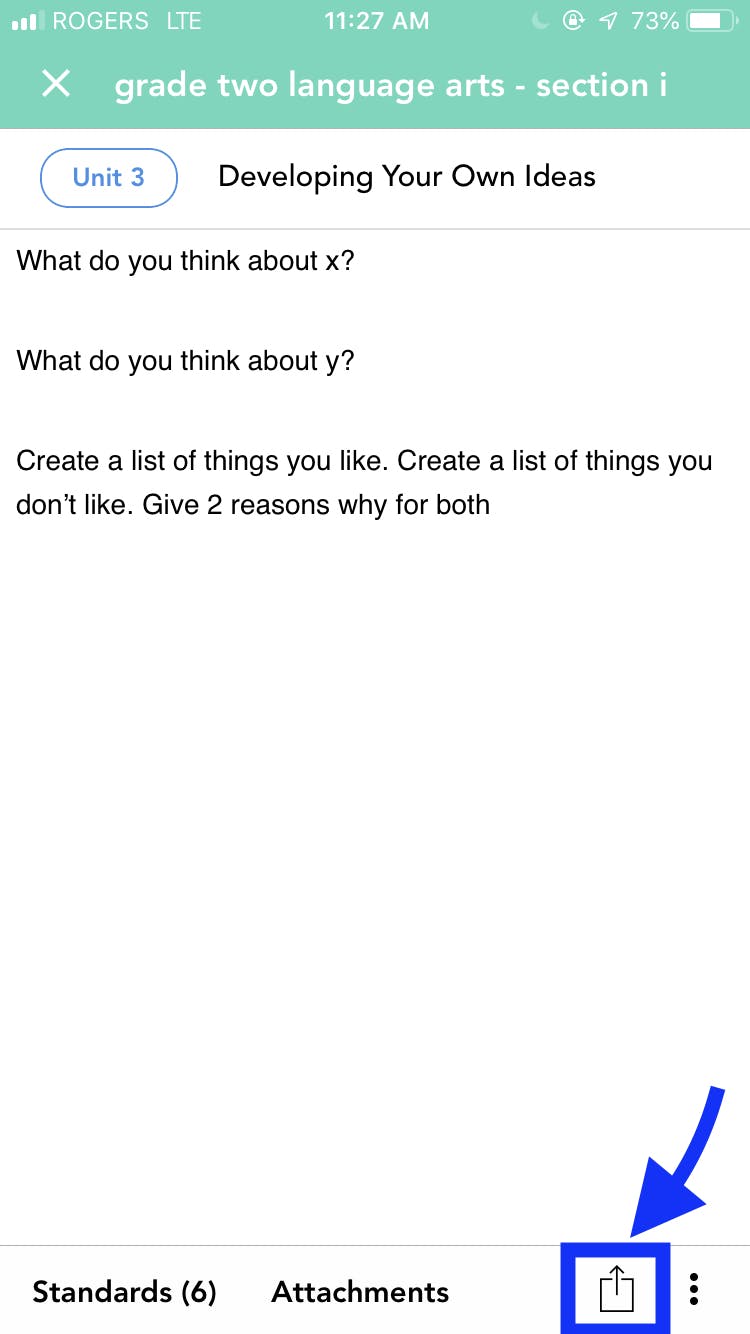 Step 3:
This will open the lesson PDF in Safari. From there, if you wish to share this lesson with a colleague via email, AirDrop, or any compatible third-party app, or print it with a compatible AirPrint printer, tap the share action icon.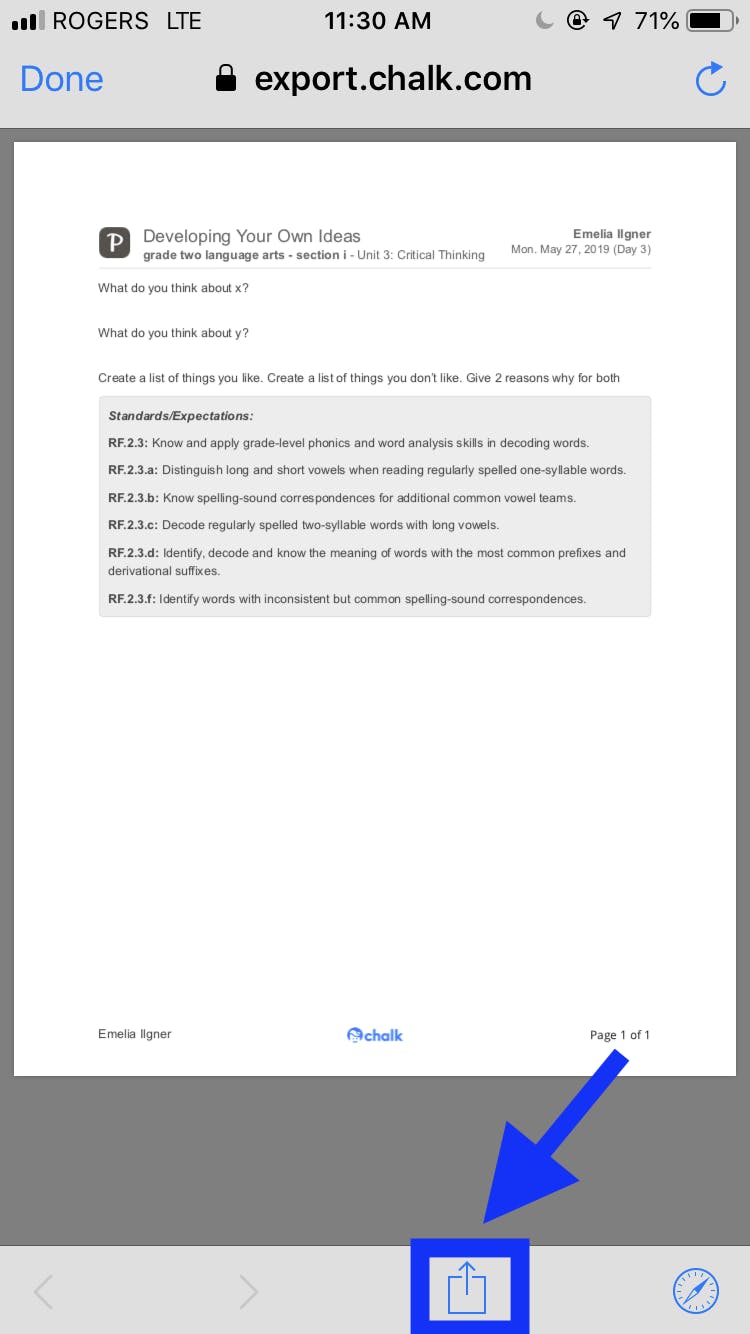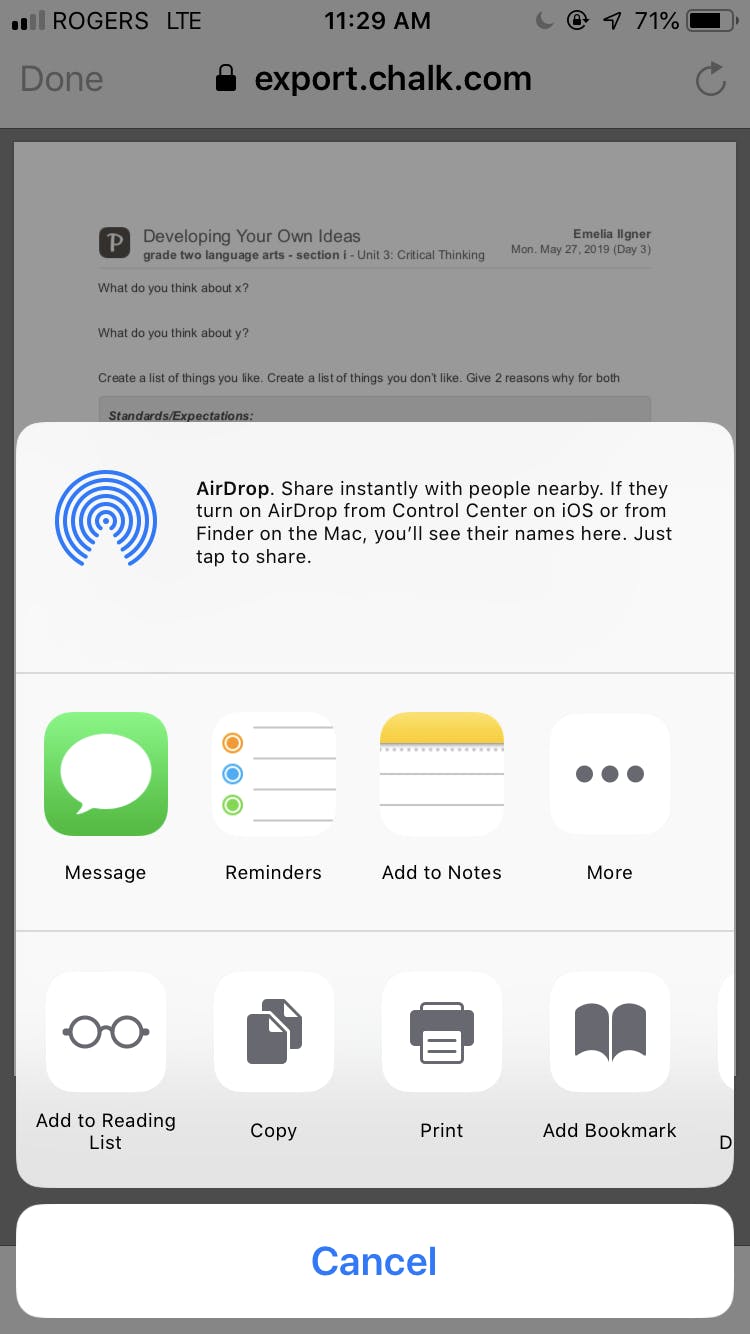 Step 1: 
Tap on the lesson you wish to share.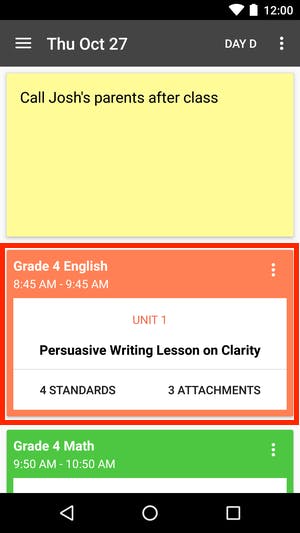 Step 2: 
Tap the Share icon in the toolbar (note: on smaller devices this may be hidden in the menu under the 3 dots on the far right).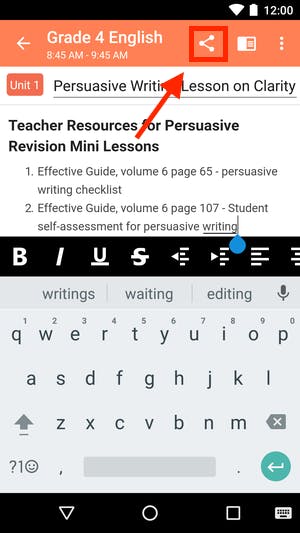 Step 3:
Tap either Email or PDF in the menu that appears. The email option will allow you to enter emails to send the lesson to directly. The PDF option will download the PDF to your device, allowing you to open or share it as you wish.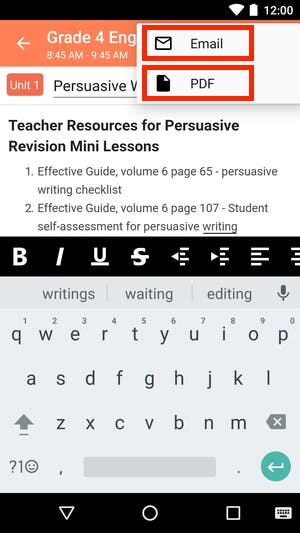 If you choose to email the lesson plan, enter the emails you wish to send it to, and press OK to send the lesson to the designated emails.