How do I send out Student and Guardian Invitations?
This is part of our Assessment Solution. You will not have this option if you are a free user.
Through Student and Guardians Chalk accounts, they will be able to login, view grades, track student progress, and communicate with teachers. This is typically done after admin, and teacher training has been completed, allowing teachers time to become familiar with their gradebook.
Note: If your school chooses to have Guardians access to the student accounts, there must be a Guardian email address attached to the student(s) lines on the student CSVs (this is an optional step of the CSV process, but is mandatory if guardian accounts are requested). Guardians may have their email attached to multiple students, but will need the Student Access Code for each separate student. 
Step 1: 
Select Classlist in your Admin Menu.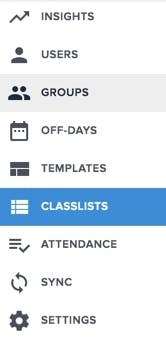 Note: If you are the admin of more than one school in the Institution, you will need to select Schools in the side menu, then the name of the School you're looking to send the invitations for, and then Classlist.
Step 2: 
Select Student Roster.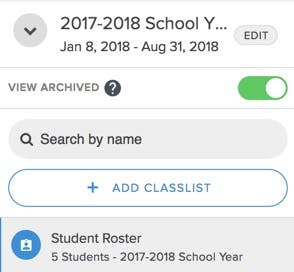 Step 3: 
Chalk uses 2-factor authentication, therefore students will need to log into their Chalk accounts via the email sent to the email that was inputted on the Student CSV. They will then enter their unique Student Access Code. You can generate them in bulk from Classlists and selecting Generate Access Codes. 

Step 4:
Adjust the settings to your liking for the Student Access Code PDFs. Then select the Create PDF button at the bottom on the left-hand side.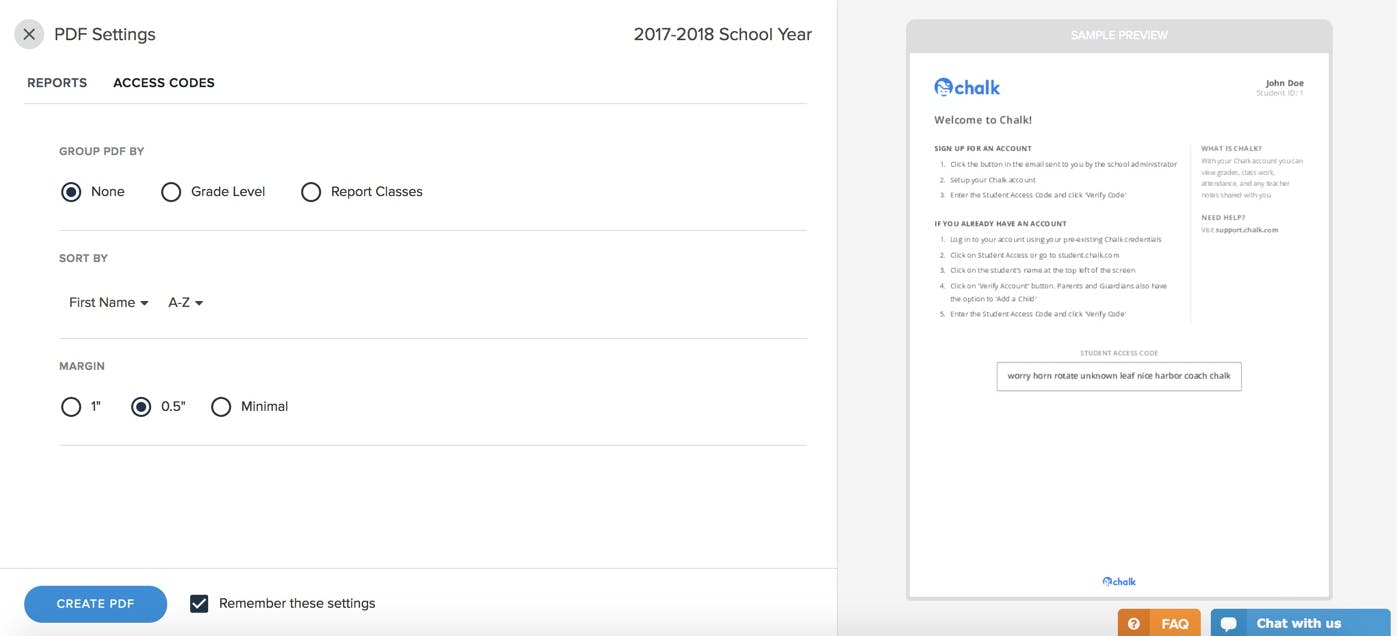 When created, the PDF file will be sent to your email. These codes should be printed out and given to the students directly.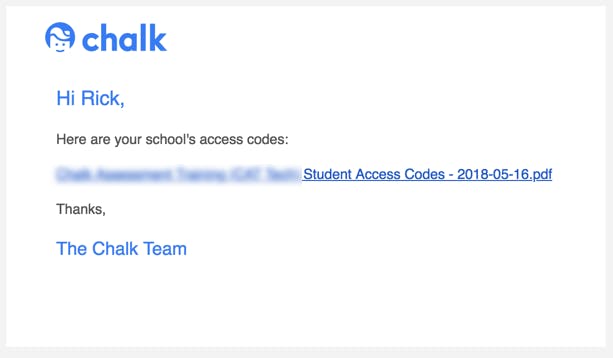 Step 5: 
As mentioned above, email invitations will need to be sent to the Students and Guardians. From Classlists on the you will see Student/Parent Invite on the top right. Select the Sent Invitation Emails button.

Step 6:
A warning will appear, that asks you to confirm that you intend to send out emails to both students and guardians, and will ask you to type in the total number of emails you will be sending out. For the example below, there are 4 students and 0 guardians, therefore you would type 4. Once you click Yes, Send Emails, welcome to Chalk emails will be sent.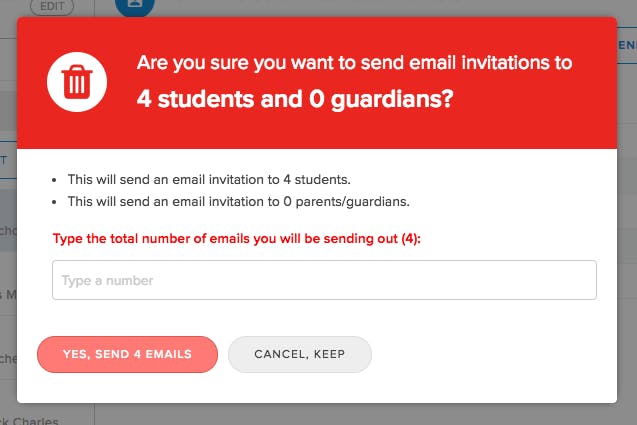 Assessment is not available on mobile.
Assessment is not available on mobile.