How do I set up another school year for Assessment?
This is part of our Assessment Solution. You will not have this option if you are a free user.
After your first school year is over, you'll need to create another school year. This article will help guide you to setting up your second, third, fourth (and so on!) school year. 
Step 1: 
Select Classlists from your admin menu.
Step 2: 
Click the down arrow which will show your past years.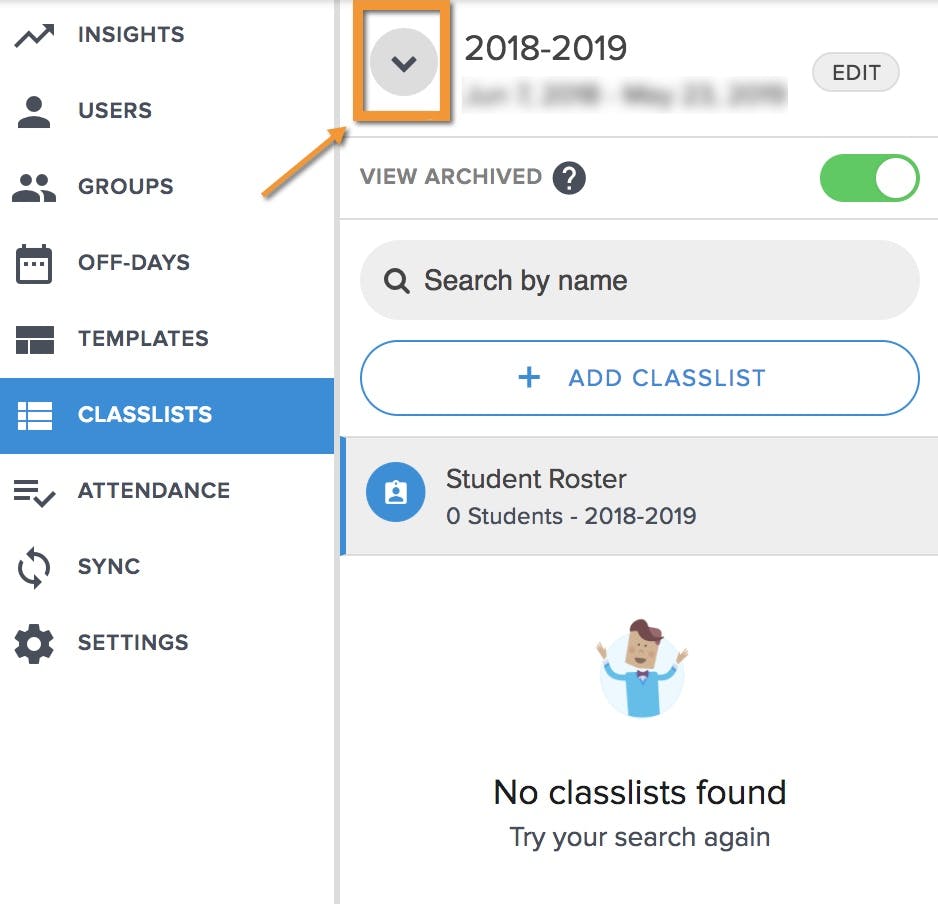 Step 3: 
Select the Add More School Years button.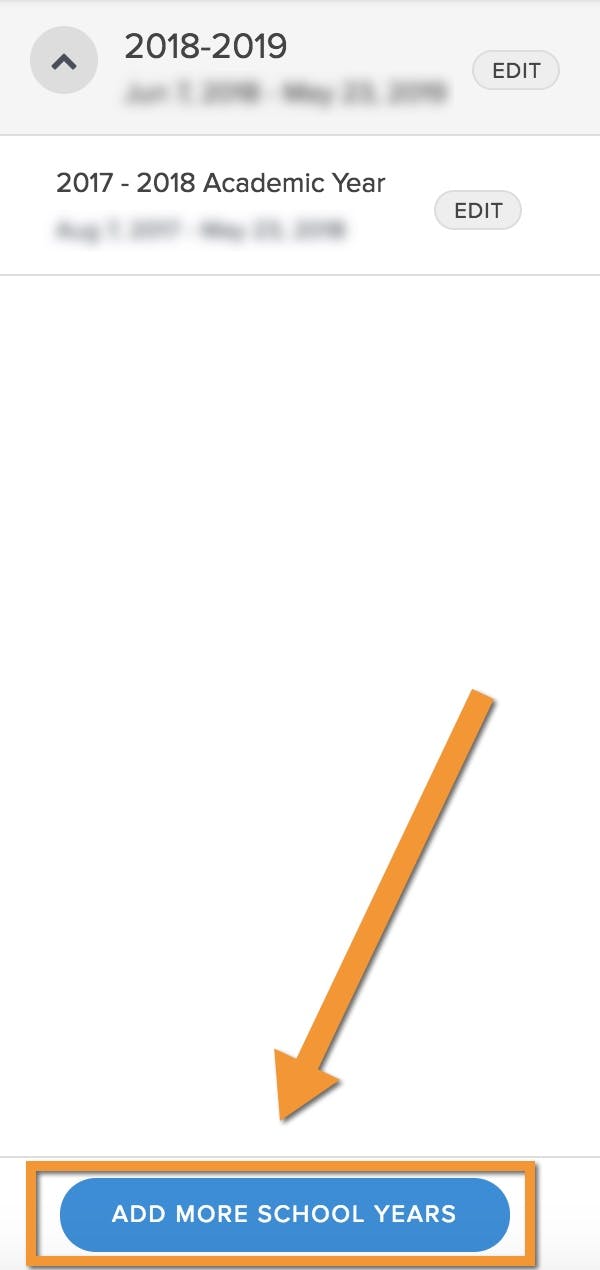 Step 4:
Fill out the Name, Start and End dates, Rotation Schedule & Teaching Days of your School Year. Then select the Create School Year button.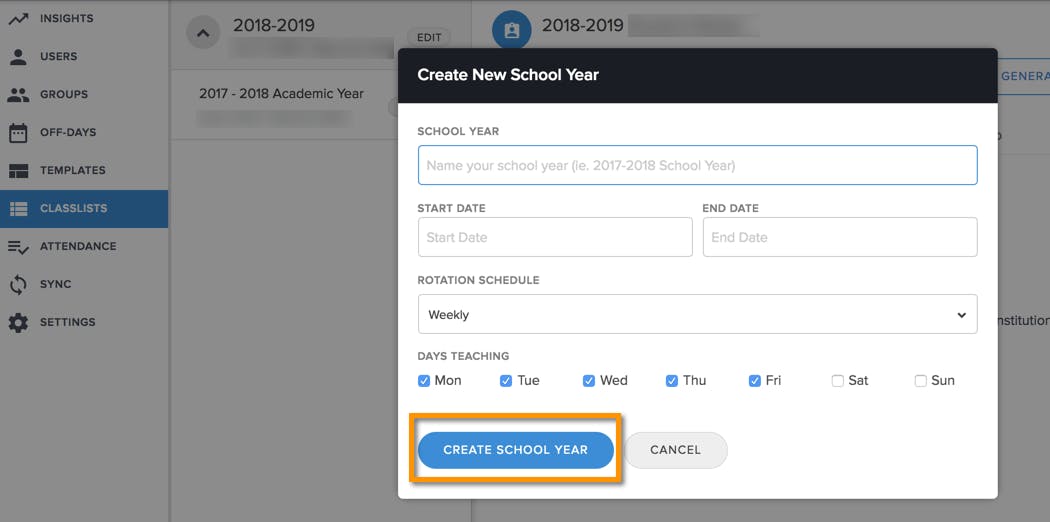 Note: If your school uses the lesson planner and/or attendance features, please note that the Rotation Schedule and Days Teaching settings are relevant to you. The "Rotation Schedule" determines the repeating cycle of your instructional days and the "Days Teaching" determines what days of the week your school is in session for classes.
For how to set up your first school year on Chalk, click here. 
Assessment is not available on mobile.
Assessment is not available on mobile.