How do I set user roles as an admin?
This is part of our Instruction and Curriculum solutions for users with the Admin role. You will not have this option if you are a free user.
This article is a quick guide on how to change the roles of an individual user or multiple users through your Admin panel.
Step 1:
Open the Admin menu at the top of the page, then click Organization Settings.

Step 2:
You will automatically be taken to the Users tab.

Option 1: Editing Roles for an Individual Account
Click the Expand icon to the left of the email of the account you wish to edit.

Here you will see the details of the roles assigned to this account and can add the account to a School or Group. You can click the roles to edit them for this particular account either at the institution level or within any Schools or Groups they are a part of. Changes take effect instantly.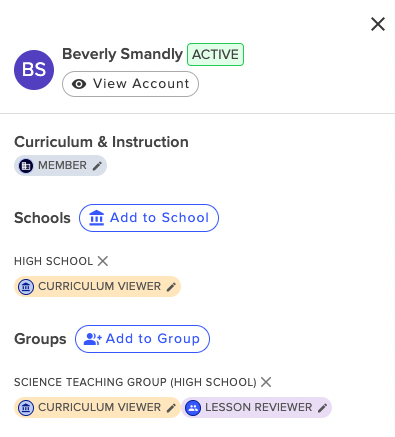 Option 2: Editing Roles for Multiple Accounts
Click the toggles on the left-hand side of the page to select multiple accounts you wish to assign roles to.

Click the Assign Role button in the area above the list of users.

Here you can click the boxes to apply a role in bulk to the selected accounts. Please note that some of the options in the screenshot may not be available, depending on your subscription type.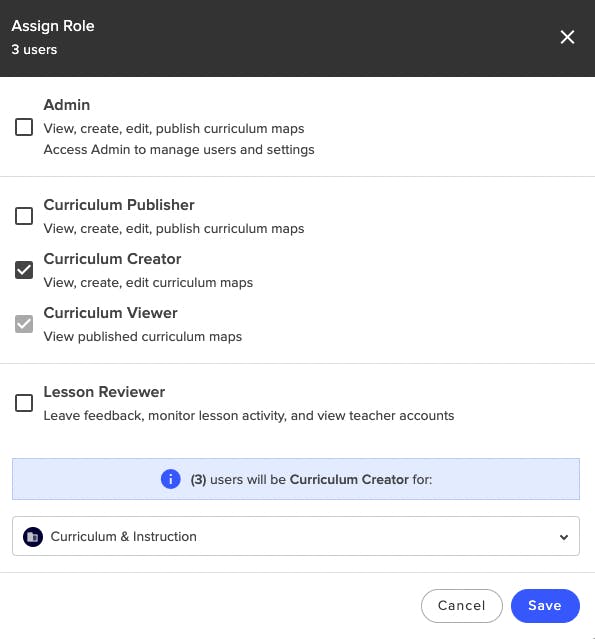 Click Save to apply the roles to the selected accounts.