How do I share lessons with non-Chalk users?
This article will show you how to share lessons with other teachers using links and embedded code. 
How to Share Lessons via Link and Embed Code 
Step 1:
Open a lesson via Day or Week view that you would like to share.  
Step 2:
Select the Share button within the lesson window.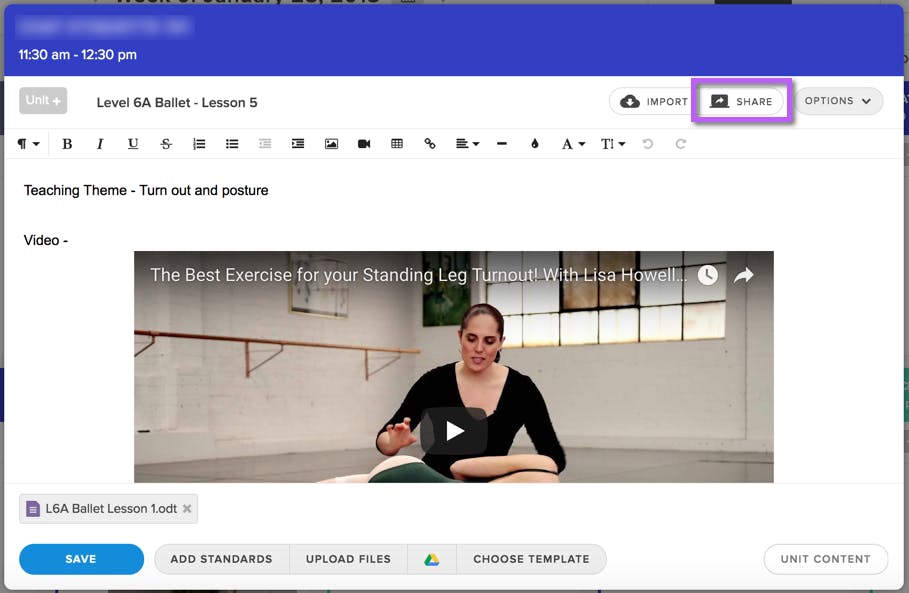 Step 3: 
Instead of adding an email when sharing your lesson plan, you can select Get Link & Embedded Code. The link allows you to share the lesson plan with anyone, they don't have to have a Planboard account.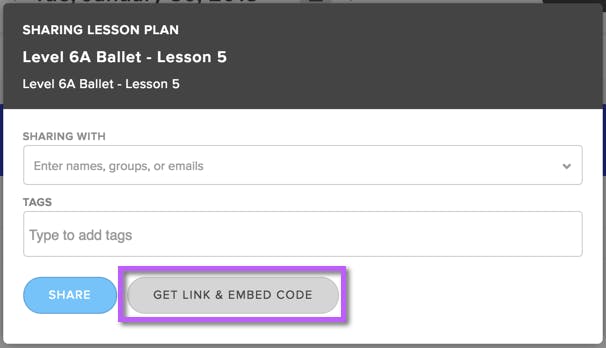 Step 4:
Just copy the link and send it to whoever and they will get to the page below which includes:
Attachments
Embedded Videos
Assigned Standards/Expectations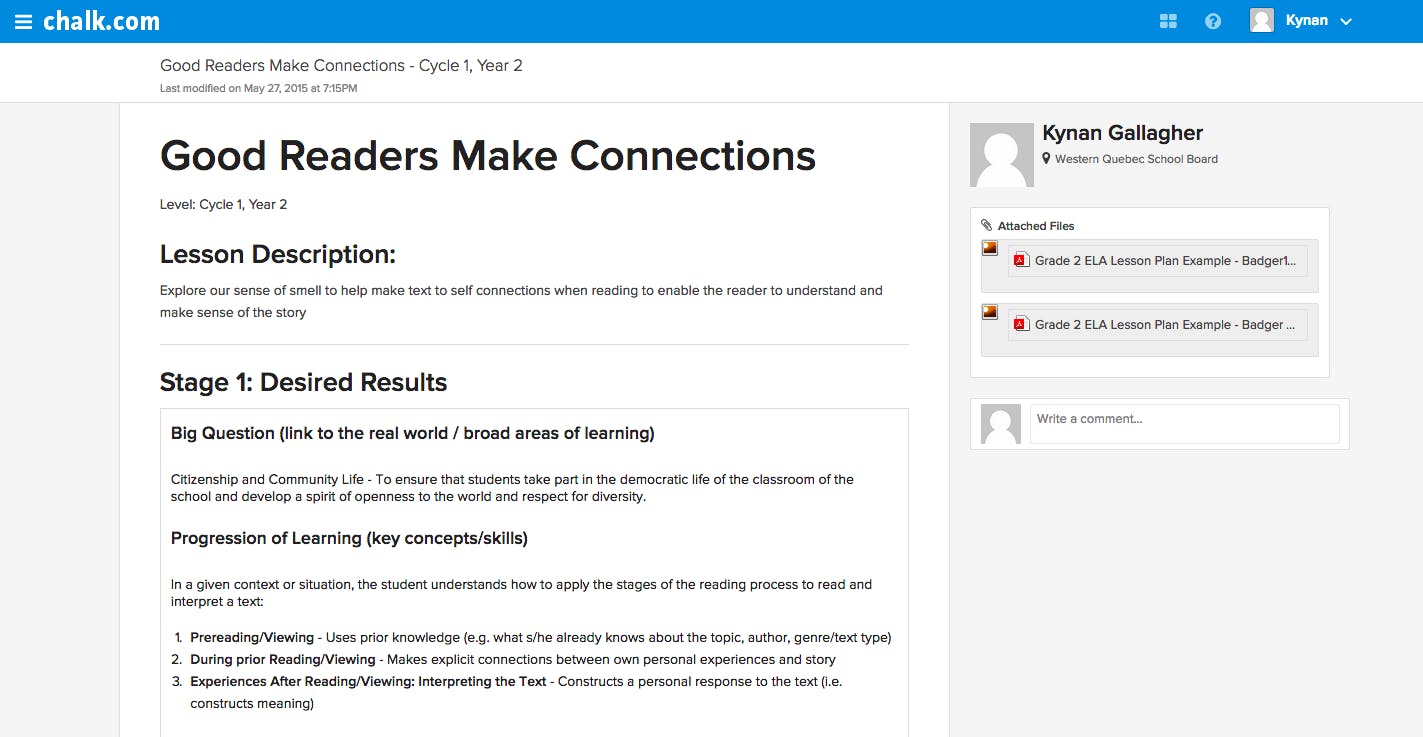 Using the Embed Code to Post your Lesson on Another Website
Complete the previous Steps 1-3. 
Step 4:
Copy the code. The embed code is what you need to embed the lesson plan directly into another website. For example if you have your own blog and want to have the lesson plan in one of your posts, you could use this embed code to accomplish this by pasting it into your blog.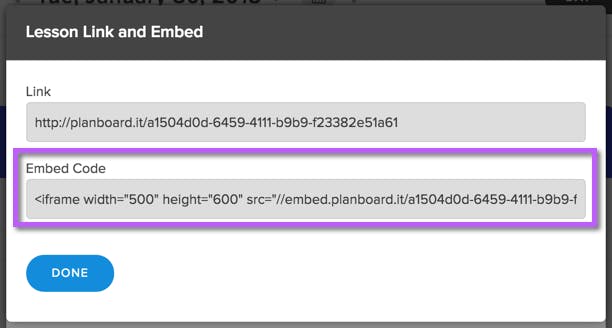 This feature is not yet available on mobile.
This feature is not yet available on mobile.