How do I share my semester's lessons with non-Chalk users?
This is a feature available to Chalk Gold subscribers and teachers whose schools are subscribed to the Instruction Solution. You will not have this option if you are a free user.
This article will show you how to generate a public link of your entire semester that you can share with non-Chalk users. Anyone with the public link will be able to see all lessons for classes with enabled visibility for all teaching weeks of the semester, as well as any saved changes made to the original lessons. Sticky notes are not visible to people who access the public link.
Note: Please be mindful not to include information in your lesson plans that you don't want others to access.
Step 1:
Navigate to the Semesters page by clicking the gear icon in the top-right corner of the page, then clicking Semesters.

Step 2:
Hover your cursor over the semester you wish to share and click the Share Lessons icon, as shown below.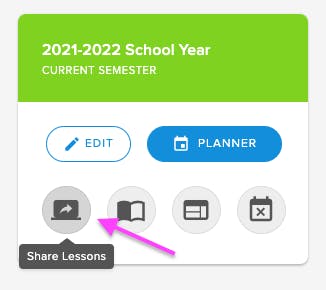 Step 3:
In the following window, you will see a generated link that you can copy and share with anyone you choose. Click Copy to save it to your device's clipboard.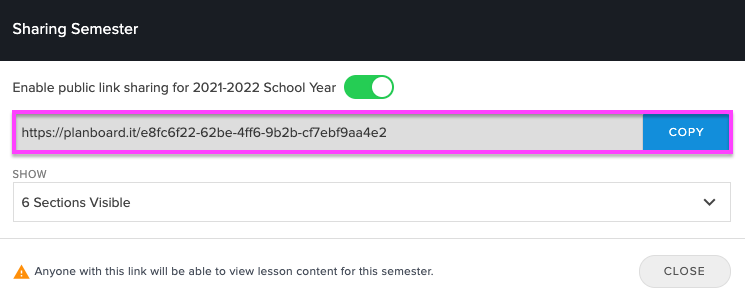 You can click on the drop-down menu under "Show" to select which classes will be visible from this public link. You can also disable access to the link by clicking the green button above the link.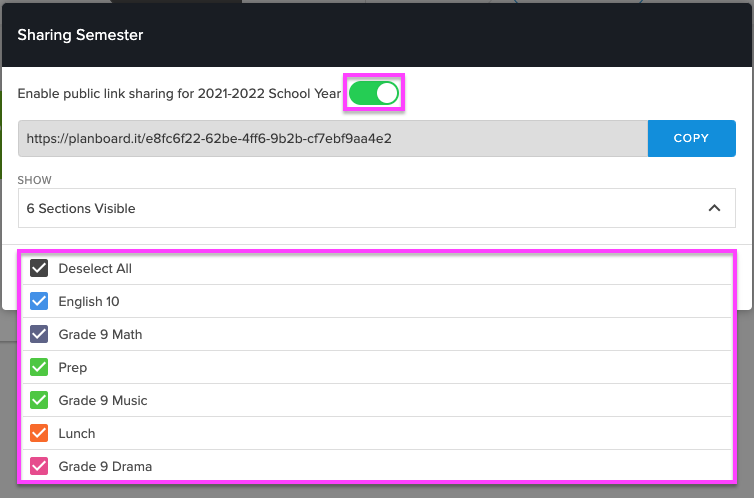 Please note that these settings only apply to the particular semester you are sharing, and you cannot produce multiple links for the same semester.
Step 4:
When people navigate to this link in their browsers, they will be able to navigate the teaching weeks for your shared semester to view all lessons, including attachments, embedded videos and assigned standards.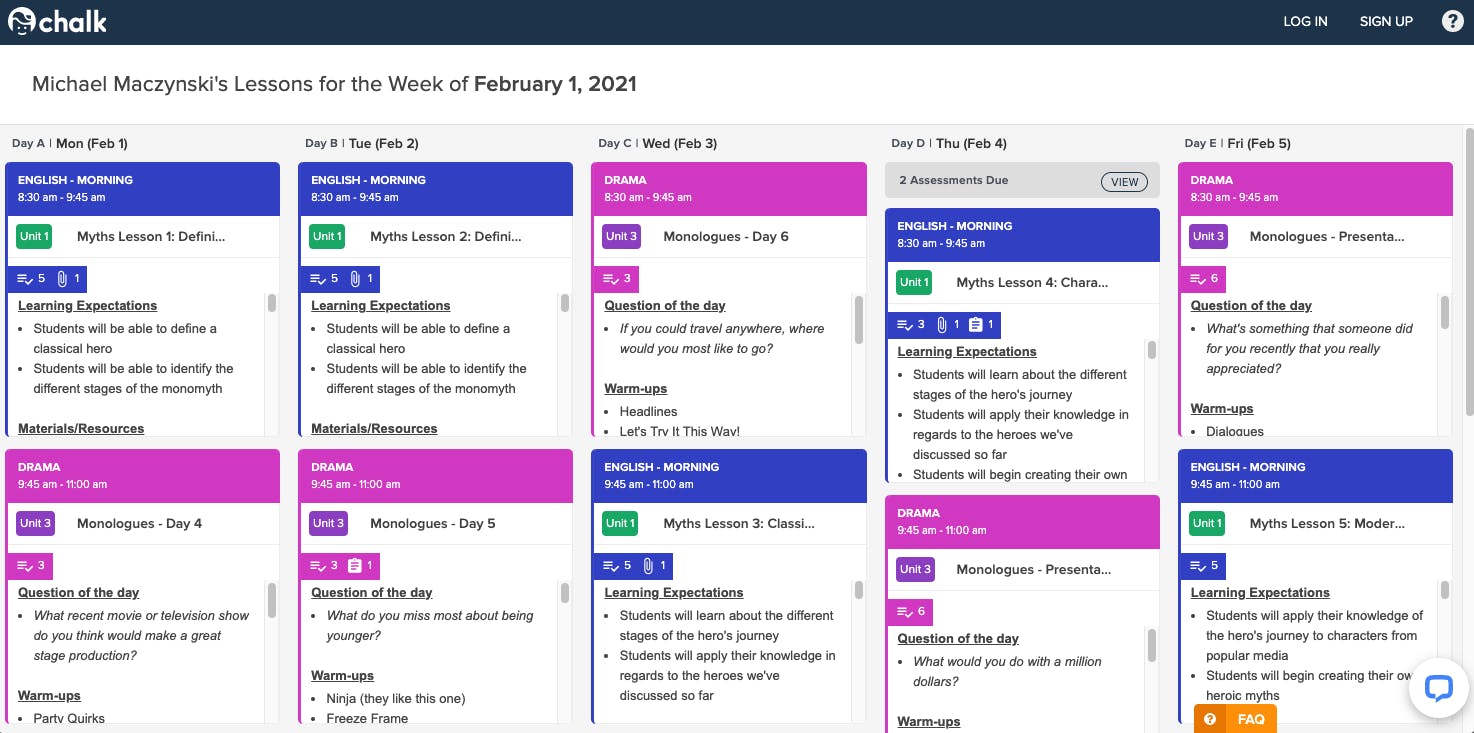 Unfortunately, this feature is not yet available for mobile devices.
Unfortunately, this feature is not yet available for mobile devices.