How do I share a Question Bank?
This is part of our Assessment Solution. You will not have this option if you are a free user.
You can share a question bank in order to collaborate with your peers. This article will explain how to do so.
Step 1:
Click the 3-dotted icon located at the end of the Question Bank row, and then select the Share option.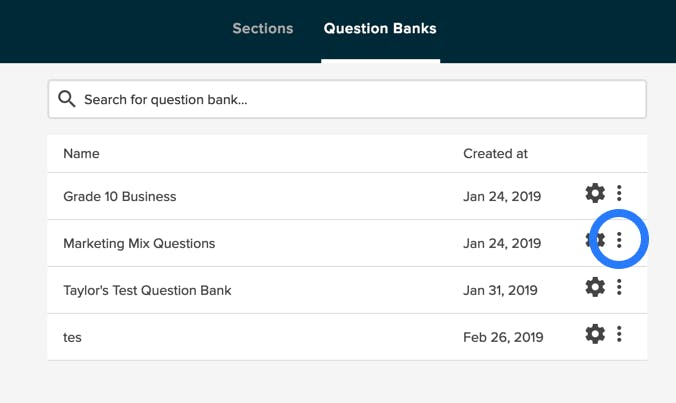 Note: If you are within a Question Bank page, click the Share button on the top-right.

Step 2:
Type your colleague's email address.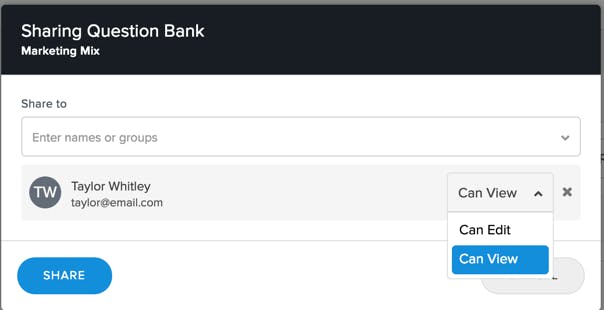 If you would like to give them editing permissions, click on the dropdown next to their name and then select one of the following options:
Can Edit: This will allow them to edit the question bank.
Can View: This will only let them preview and import questions from the question bank.
Note: You can always unshare, or change editing permissions, after sharing the question bank with your peers. If you unshare the question bank, your peers will no longer have access to the question bank.
Step 3:
Click the Share button once you are ready.
Assessment is not available on mobile.
Assessment is not available on mobile.