How do I sign up for Chalk Gold?
While Chalk is a comprehensive and free planning tool, we do offer an optional premium service. Chalk Gold helps you better personalize your planner and share it with others. You can find more information about Chalk Gold here.
Note: Interested in sharing lesson plans with your colleagues in Chalk? You can learn how to sign up for Chalk Teams here.
Step 1:
Hover over the gold arrow in the top-right corner of any page in Chalk, then click the Upgrade button that appears.

Step 2:
Select either the annual or monthly billing option. Please note that annual billing is charged upon upgrading to Gold, and the next bill will be automatically charged one year after your subscription sign-up date.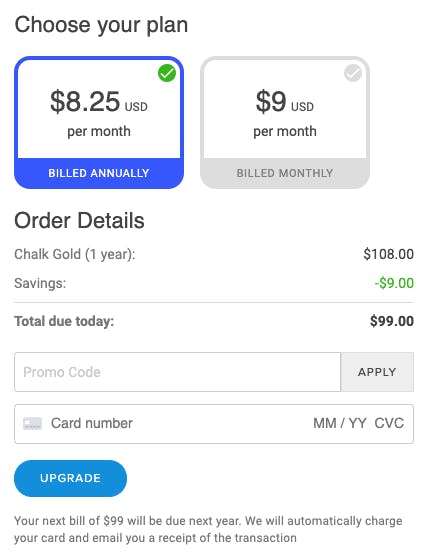 Step 3:
Enter your credit card information below, including the expiry date and card verification code.
If you have received a promo code from Chalk or through a referral, you can enter it into the field and click Apply.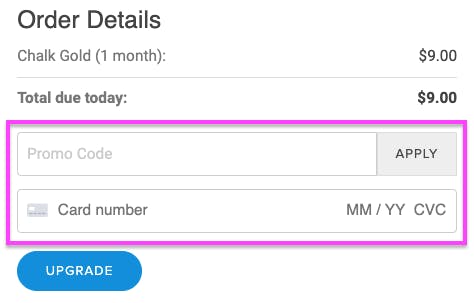 Click Upgrade when finished.
Step 4:
Success! You are now subscribed to Chalk Gold and have access to premium features!
Thank you for your support!