How do I view a student's results for an online assessment?
This is part of our Assessment Solution. You will not have this option if you are a free user.
After a student has completed an online assessment, you will be able to view their overall performance within Results. Here is how.
Step 1:
On the Assessments page in your gradebook, click on an online assessment.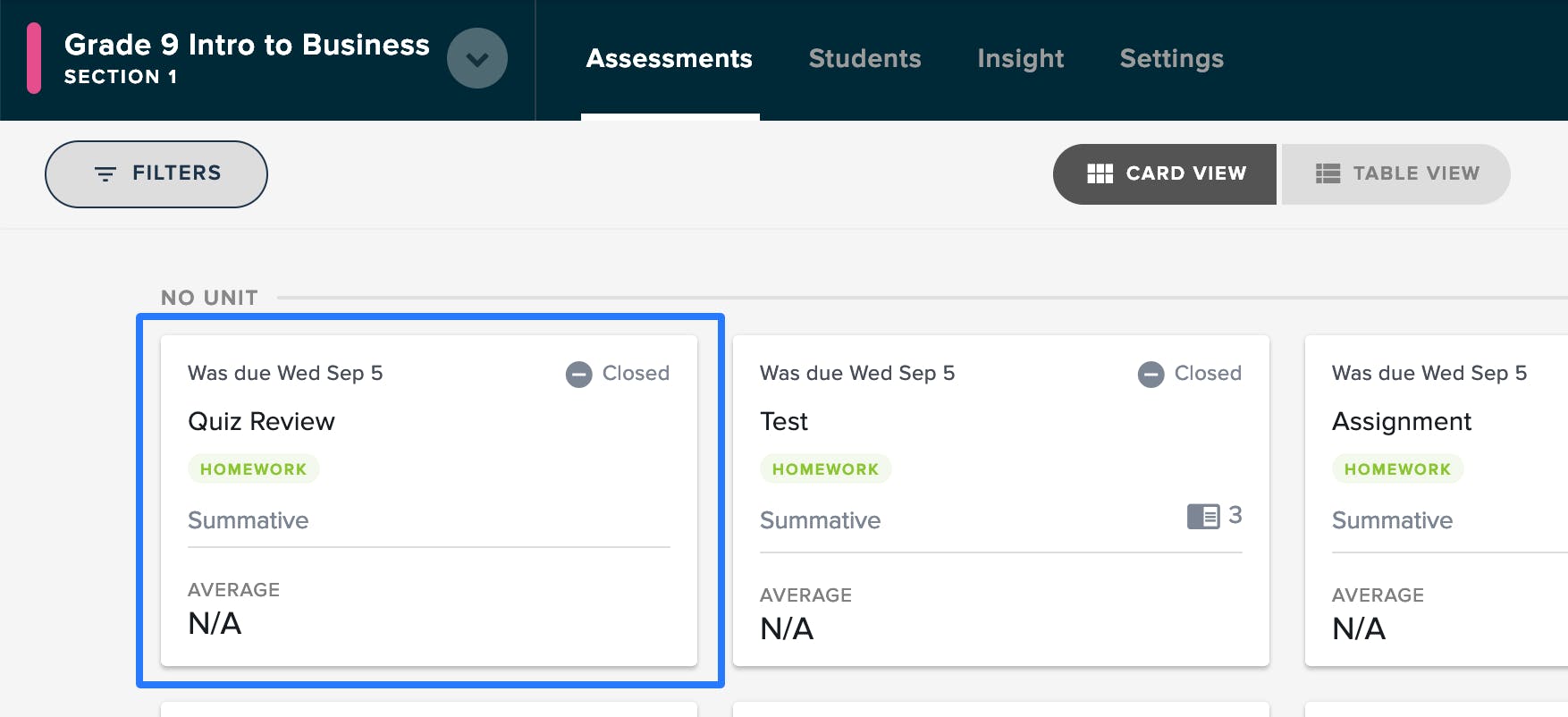 Step 2:
Click the Results tab on the top. By default, the results will be shown by section. If not, select the dropdown on the top left, and then select Section.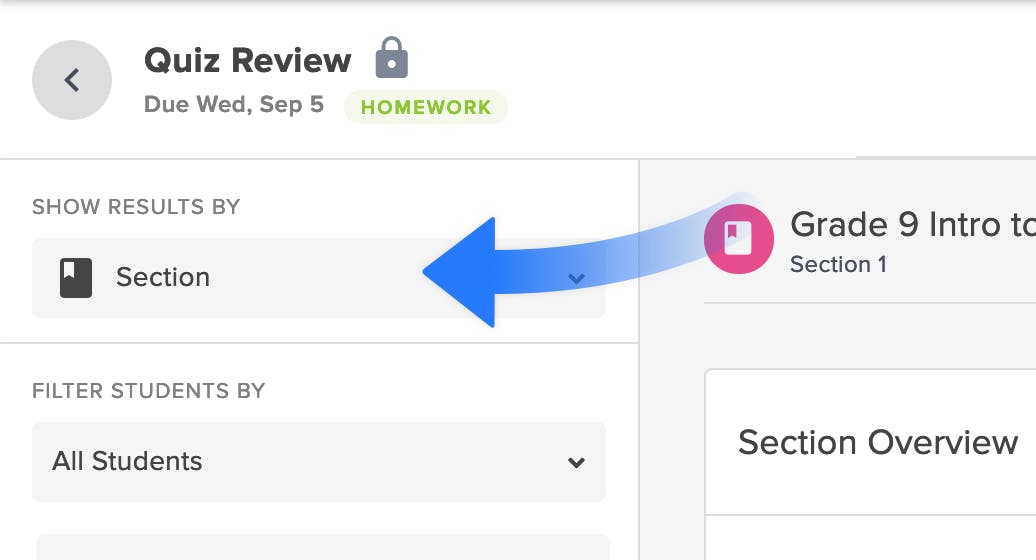 Step 3:
Select the student on the left, or filter the list by selecting the Filter by dropdown. You can filter students by:
All Students
Custom grade range
Unsubmitted only
Below section average
Above section average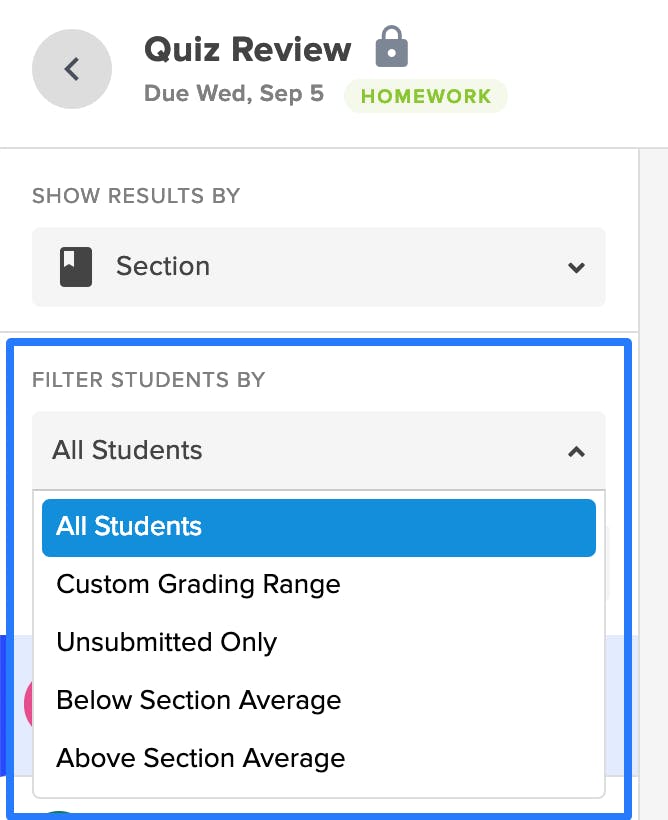 Step 4:
Once you have selected the student, select one of the tabs on the top right to view the student's performance by:

Overview: View a quick summary of the results for this student.

Questions: View student's score per question, along with the section average, displayed on a bar graph. Select a bar to view the question and response displayed below the graph.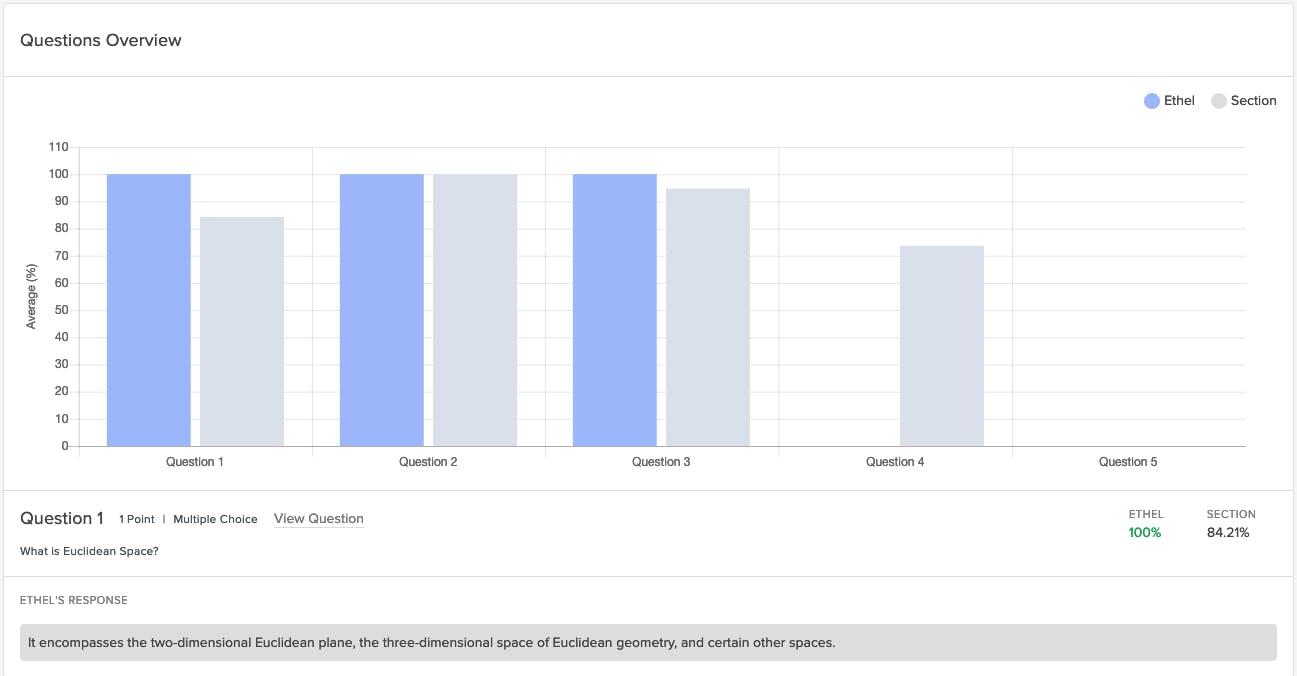 Time: View total time spent on this assessment, along with average section time, displayed on a bar graph.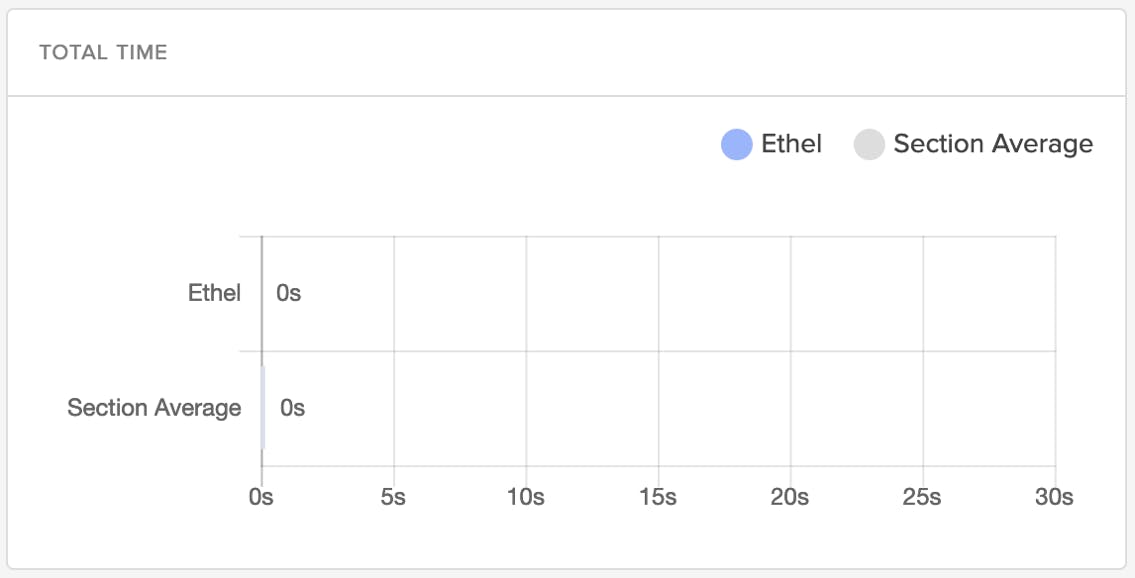 Assessment is not available on mobile.
Assessment is not available on mobile.