How do I import my student roster from Google Classroom?
In order to mark students within the Gradebook, you will first need to create and enroll your students into your classes. This article will show you how to import your student roster from an existing Google Classroom.
Step 1:
Within the Gradebook, select the subject that you would like to enroll students in. 

Step 2: 
From the class's main page, select the Students tab along the top. 

Step 3:
Click the Manage Students button in the right-hand corner of the page, then select the Sync Google Classroom option. Follow the on-screen instructions to sign in to your Google account.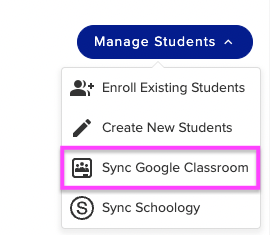 Step 4:
Click on Select a class and then choose the Google Classroom you want to import from the drop-down menu. Click Next to move to the next step.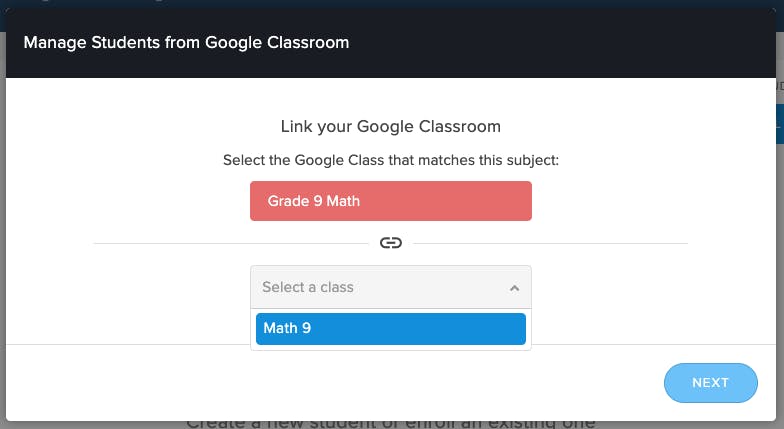 Step 5:
Confirming that you want to import students from this class will bring you to this screen: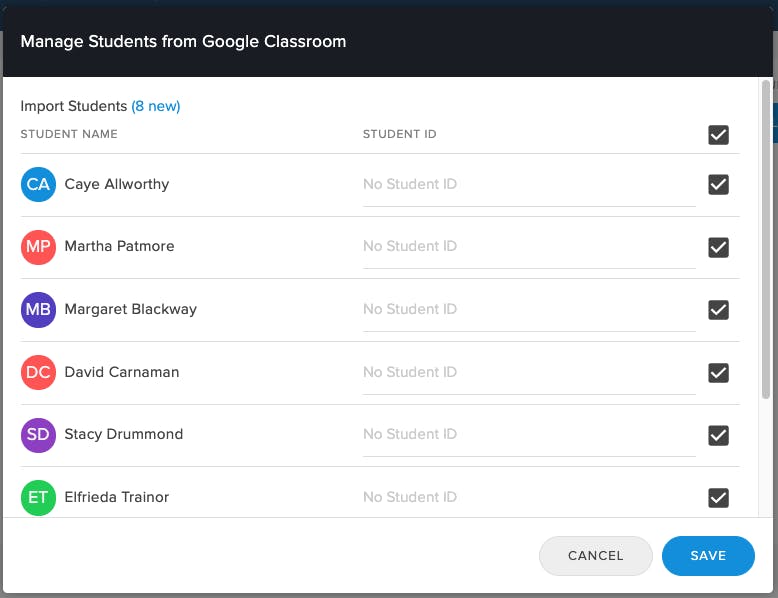 Here you can select which students from this Google Classroom you want to import into the Gradebook. You have the option to add student IDs to the imported students, if you wish.
When you are ready to import your selected students, click Save.
Step 6:
Your students will then be created and enrolled to the class.

Step 7:
If changes are made to your student roster in Google Classroom during your semester, you can click the Sync Google Classroom button in the Manage Students menu to update the student roster in the Gradebook.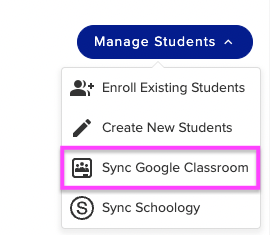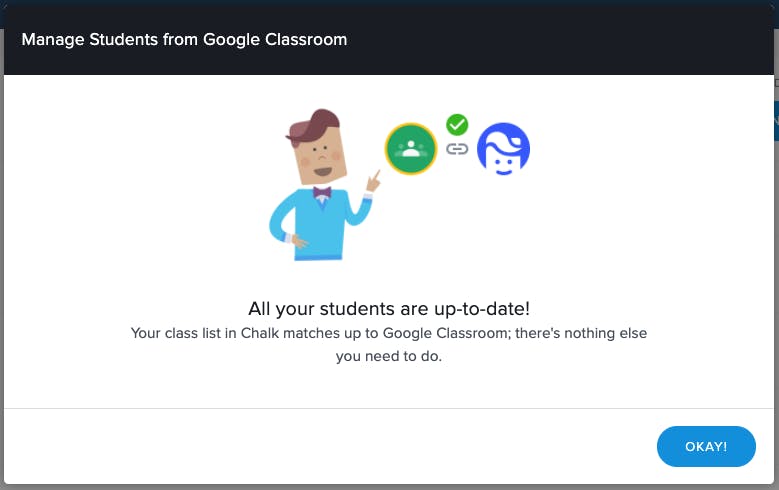 Unfortunately, this feature is not yet available for mobile.
Unfortunately, this feature is not yet available for mobile.