How do I track my curriculum progress?
This feature will allow you to check how well your curriculum is being taught as set up in your lesson plans. With standards tracking, you can easily gauge progress.
Step 1:
Click on Standards in the gear menu in the top-right of the page to access your standards/curriculum progress.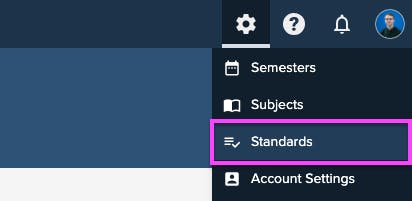 Step 2:
Here, each section will have a progress bar telling you how many of the standards you've covered. You can click on a section to view the detailed coverage for that section. 
Step 3:
If you have more than one set assigned to a subject, select which set you want to see progress for by selecting it from the drop down on the right.

Step 4: 
The list below is your coverage of each individual standard from that set. Standards that have been covered in a lesson or assessment are marked with green codes, and a green checkmark on the right. To explore more, click on the standard row, and it will expand.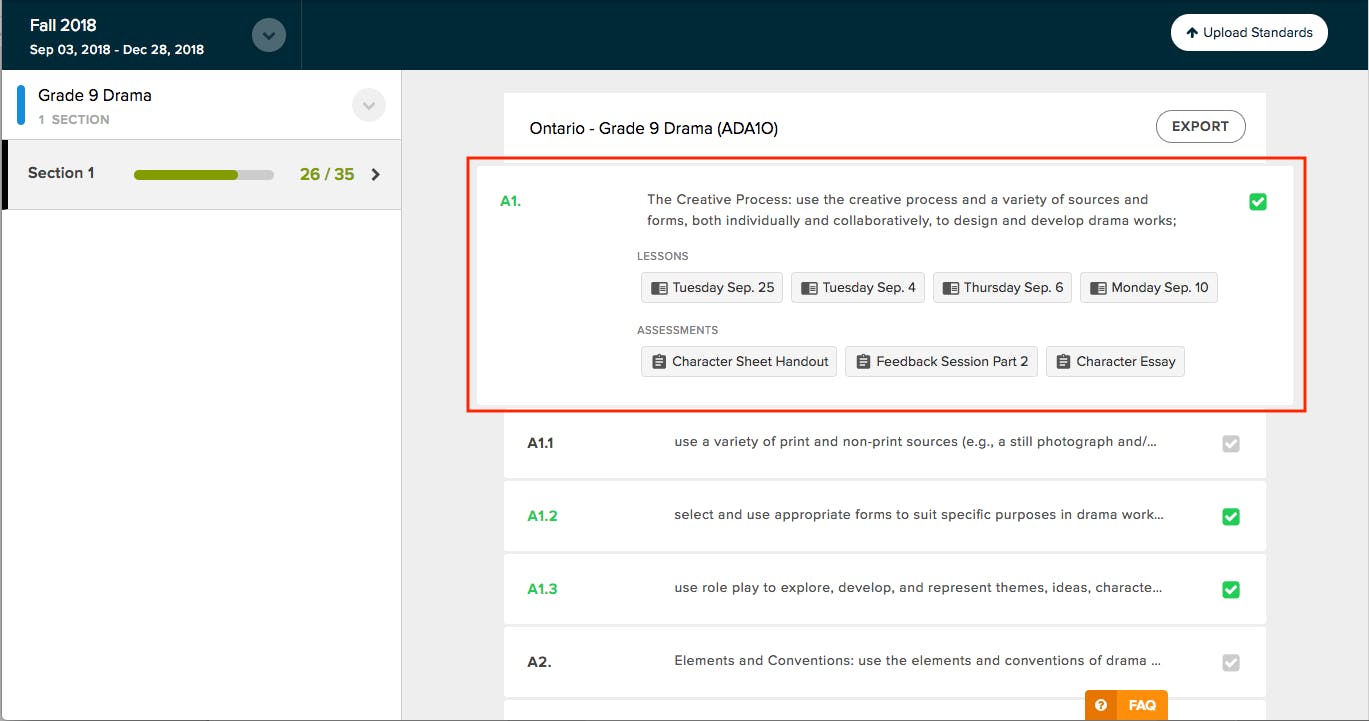 Green indicates it's been covered in at least one lesson or assessment, grey means it hasn't been assigned yet.
If you click on a green standard, you can see all the lessons and/or assessments it has been assigned to. You can then click on a lesson to navigate to that date in Planboard or an assessment to navigate to that assessment in Markboard.
This feature is not yet available on mobile.
This feature is not yet available on mobile.