How do I remove a saved or shared lesson from Resources?
Sometimes you no longer need to share a resource, or you've made personal changes to a lesson that your colleagues don't need access to. Here are the simple steps to removing or unsharing a lesson you've shared.
Note: You may only share if your school or team has a paid subscription with Chalk. Otherwise Resources is simply a database for your saved lessons. 
Remove lesson
These steps will show you how to remove a lesson from Resources, which will unshare it from all teachers as well as removing it from your list of saved lessons in Resources. You will still be able to access the original lessons in the lesson planner.
Note: If you follow these steps for a lesson that was created in Resources, this will delete the lesson and its contents will not be recoverable.
Step 1:
Find your lesson within Resources.

Step 2: 
Click Remove in the Lesson Information on the right-hand side.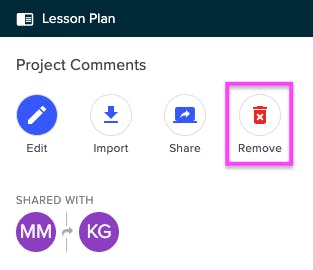 Step 3: 
Make sure to read the warning in full. If you do wish to remove the lesson from Resources, click Remove.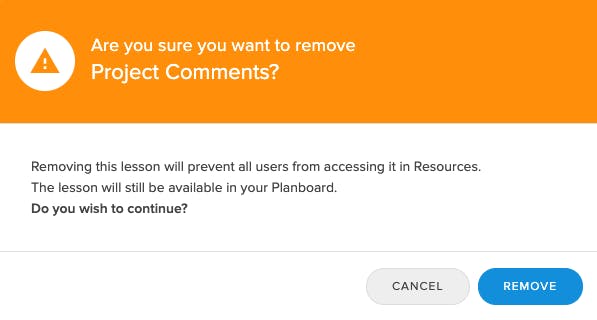 Resources is not yet available on mobile.
Resources is not yet available on mobile.